Some people learned to quilt when they were five years old, sitting with their mother and grandmother. I did not have that experience, but I'm very grateful to the women in my who helped shape me into what I am today.
Minnie
My paternal grandmother, Minnie, was not a quilter, but she was a knitter, an award-winning embroiderer and dress maker. In her life she tried every kind of embroidery and sewed clothing with couture skills.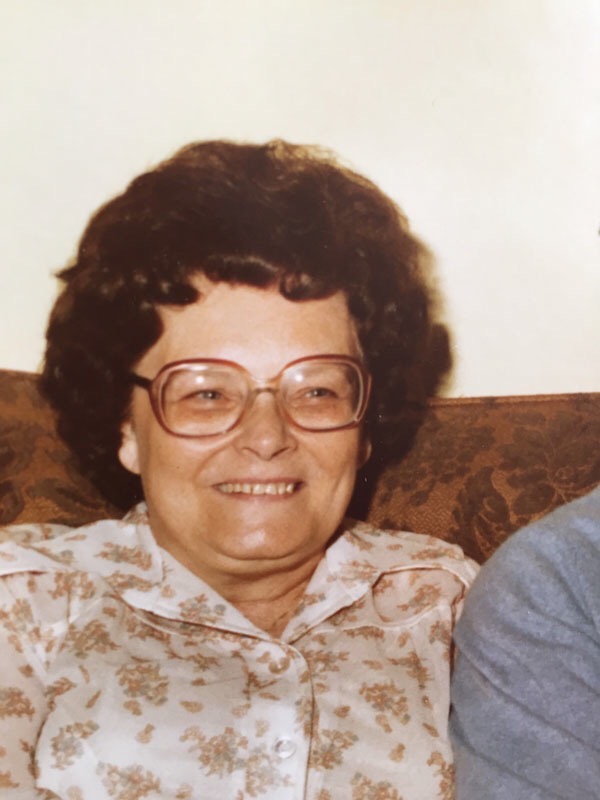 She did make one quilt, and that was a Baltimore Album. It showcased intricate appliqué and embroidery skills, but she never once strip-pieced a nine patch .
If it is possible to inherit technical skill, I inherited it from her. From an early age, I loved to study the things that she made and I could picture the process.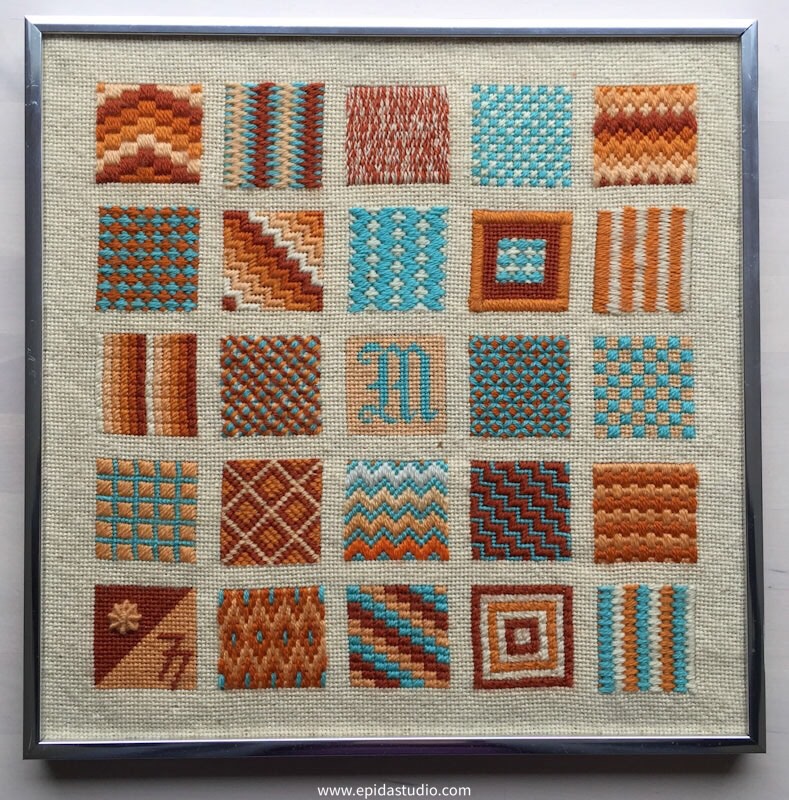 I wore dresses that she smocked and remember as a seven-year old looking down and picturing how the needle would have to go through the pleats to make the stitches.
In case you think it was just the environment I was in, my sister was exposed to the same things and has no interest in sewing and no pleasant memories of smocked dresses ;).
My grandmother Minnie taught me to do things with excellence. She did not have patience for people who just threw things together haphazardly.
Even as a child, when I showed her things that I made, she would encourage me, but she also gave challenges on ways to improve techniques and skills.
Her law for embroidery was that the back should look as good as the front. There should be no big knots and loose threads hanging off.
As a young teenager, I asked her to show me how to sew a skirt. She did, but it began with drafting a custom pattern.
She didn't dumb things down for me because I was a kid, but always showed me the "professional" methods of doing things.
I do not have the same dressmaking skills that she had, but I appreciate the skills and am continuing to learn.
Norma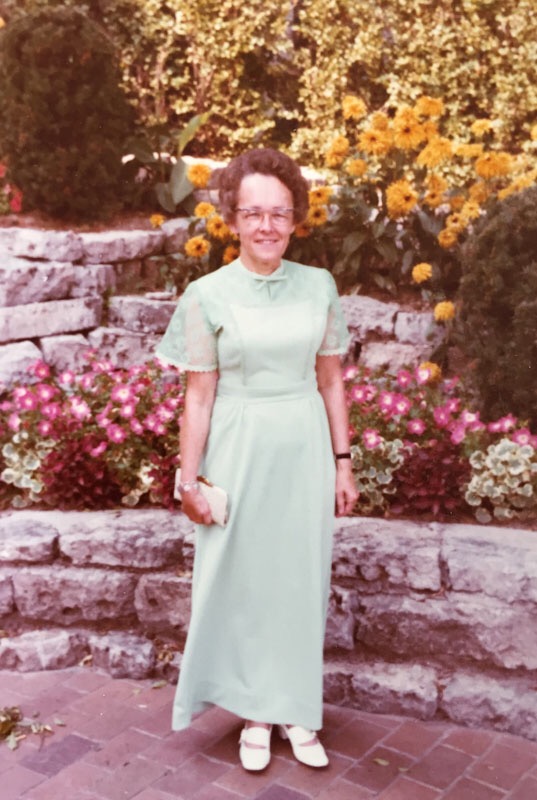 My maternal grandmother, Norma, was a quiet and humble woman. She did not win awards or have an impressive career, but what she taught me was even more important.
My grandmother Norma taught me to do things with love. She was one of the most loving people that I knew.
I know it's easy for people to be loving towards their grandchildren, but she was loving towards everyone.
She was a devoted Christian, but she was never judgemental towards those who disagreed with her or made choices she didn't like. She showed love to everyone she met. She was so thankful that Jesus loved her that she was obligated to love others.
Norma's friends knew they could always count on her for help. She would happily take on the unglamorous, dirty work in service of others.
When people went through hard times she responded by praying for them and encouraging them. She knew that simple things done in love were better than extraordinary things done to show off.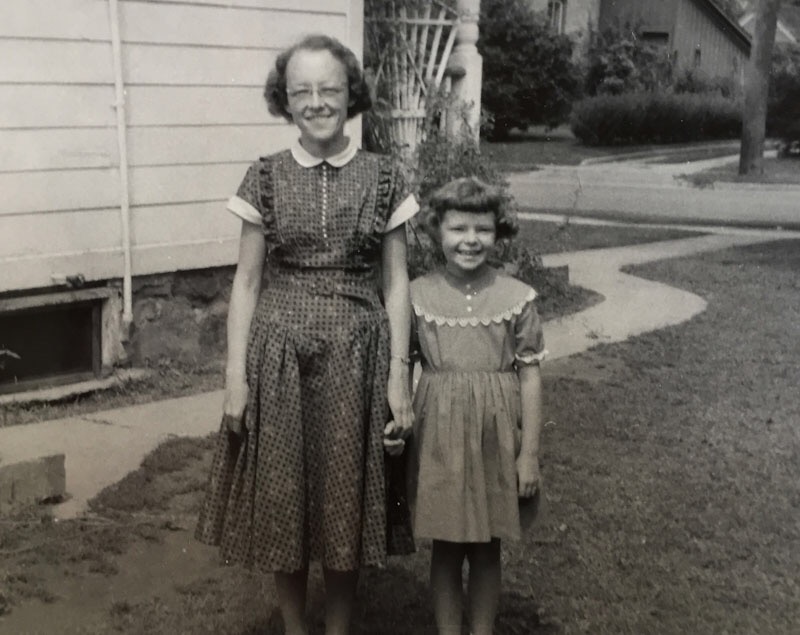 When people struggled, they would be welcome in her home and she would serve them tea and toast. That was better than an elaborate dinner in a showpiece home with a cold hostess.
I am not naturally a loving person. My natural bent is to criticize and judge. Her example helps me realize that if I make something for someone as a way to show off my own skill, I have missed the point of giving. If I give a presentation or teach a class without caring for the people I am meeting, that makes me (in the words of the Bible) "a noisy gong or a clanging cymbal".
Thinking of her reminds me to show love.
Mary
My mom, Mary, has a lot of different talents. She is not a quilter, but she did sew clothes for us when I was a child.
As a young woman in the 1970's, she tried many of the different crafts that were popular at that time – macrame, ceramics, cake decorating, etc.
My mother taught me to do things with confidence. She was not limited by what she had learned as a child.
If she wanted to learn how to do something, she would figure it out. She learned from books, magazines and classes and asked friends to teach her things. I can only imagine what she would have learned if YouTube had been around at that time.
She loved (and still does) trying out new recipes and cooking styles and she cut my brother's hair until he was into his twenties. Some skills she learned for fun, and others to save money.
I know it wasn't always easy. In the 1980's, she had a huge challenge when the office she was working in got a computer for the first time. That was very intimidating, but she didn't run away from the challenge. She took a beginner class and then went on figure things out for herself.
When I wanted to learn about quilting (also in the 1980's), I didn't know anyone who did such a thing. From my mom's example, I knew that if I wanted to, I could learn it. I checked out every book from the library and read them all. My mom gave me scraps of fabric to play with and then stood back. She didn't feel obligated to learn it for me or to micromanage what I was doing. She put up with a lot of messes and unfinished projects, but eventually I gained the skills that I have now.
This is really helping me now when I have a daughter who is not even remotely interested in sewing or crafts, but is fascinated with medical procedures, anatomy, blood and guts. (Yuck!) I know she will be able to find her own interests, go in her own direction and pursue her own passion.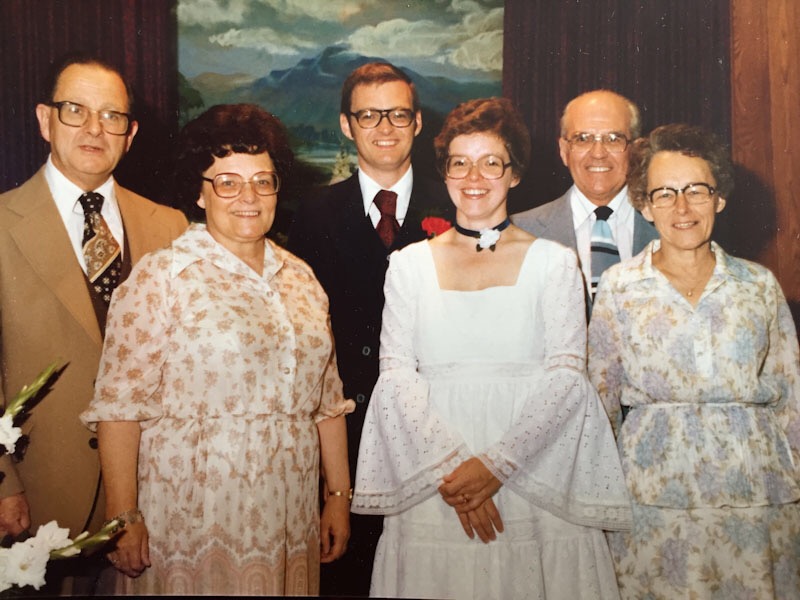 To my two grandmothers in heaven and my mother here on earth, I thank you for all that you taught me and I wish you a very happy Mother's Day.