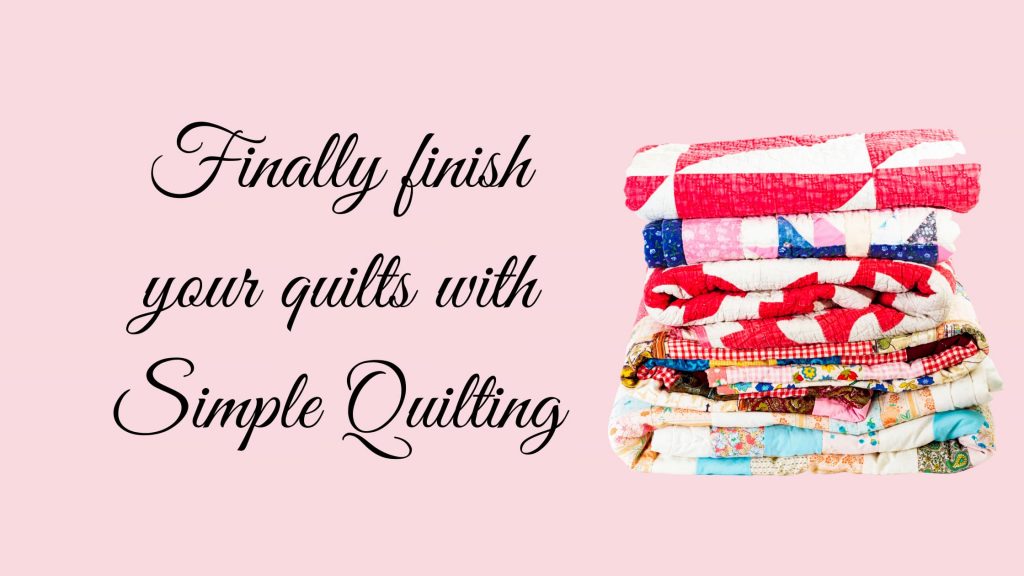 Simple Quilting is an ebook that will show you how to finish your quilts quickly and beautifully on your domestic sewing machine.
---
Is this you:
– Have a stack of UFO's?
– Can't afford a long-armer?
– Tried free-motion quilting but struggled?
– Made your first quilt top but don't know what to do next?

---
Quilting doesn't have to be complicated to be beautiful.
Unleash your own creativity with hundreds of quilting options.

Get the Simple Quilting eBook.
Learn ten different simple quilting designs, each with many variations.
Over fifty pages of information including things to consider in choosing designs, helpful tips for each design and quilt samples for inspiration.
---
This is NOT for you if:
– you are a free-motion quilting expert
– you are a long-arm quilter
– you are happy to pay someone else to finish your quilts
– you are a very beginner and don't have a quilt top done yet
---
What others are saying
I really enjoyed reading Simple Quilting. I like the look of the Spiral Quilting design.
Hayley
This book looks amazing, and I am looking forward to trying something new.
Evelyn
About the author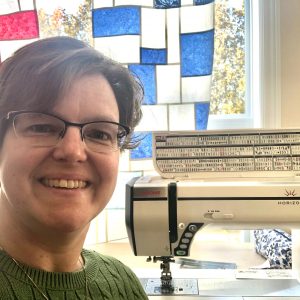 Elizabeth DeCroos has been stitching up a storm for over thirty years. She teaches quilting, pojagi, and embroidery.
Her philosophy is that everyone should have beauty in their lives and even everyday items can be beautiful.
When she's not speaking to groups or teaching workshops, you can usually find her dreaming up new things and playing with designs in her home workspace – Epida Studio.
---
Still not sure?
If you're still not sure if this book is right for you, get the mini-book Get out of the Ditch – Quilting with Straight Lines for FREE. This booklet has lots of ideas and inspiration for quilting with straight lines (but not stitching in the ditch). It will give you a taste of what is included in the full book.