These place mats were another great learning experience. They did not turn out exactly as I planned, but they are still beautiful and useful.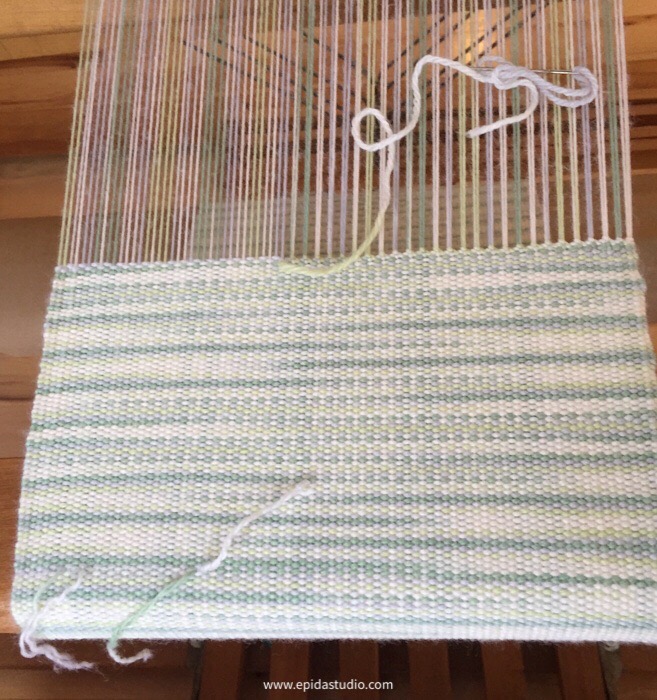 They are made with Bernat Softee Baby yarn which is a light weight (3) acrylic yarn. I chose a green and grey variegated colour and I like the way the variegated colour works in the weave.
I am still learning weaving math, which is different from the math in sewing and quilting and even knitting and crocheting. The dimensions of a finished project have so many variables to take into account. Weave pattern, thread weight, fibre type and shrinkage all affect it, not to mention the weaver's technique and the loom itself.

I wove in plain weave with 88 ends in 8 epi. The placemats turned out a bit narrower than I had calculated, and I'm not sure if it's because it is plain weave, draw in, or some other issue.
It turned out to be not much of a problem, since they will be used on a small table, so they don't look horribly out of scale.
I am happy with how they turned out. So is my mom, which is great, since they were a birthday present for her.