I finished the woven placemats just in the nick of time. My mom's birthday is in March so I got them off the loom and wet finished in order to give them as a gift.
The placemats are woven in plain weave with a variegated yarn. The variegation gives the look of clasped weft in some places. They are a bit narrower than I was initially intending, but that suits the size of my mom's table. There was a bit of warp left over, so I was able to make a tiny runner as well as the four placemats.
I finished up this adorable panda bear cross stitch. This project inspired me to offer a cross stitch class in the spring. The pattern is available at tinymodernist.com.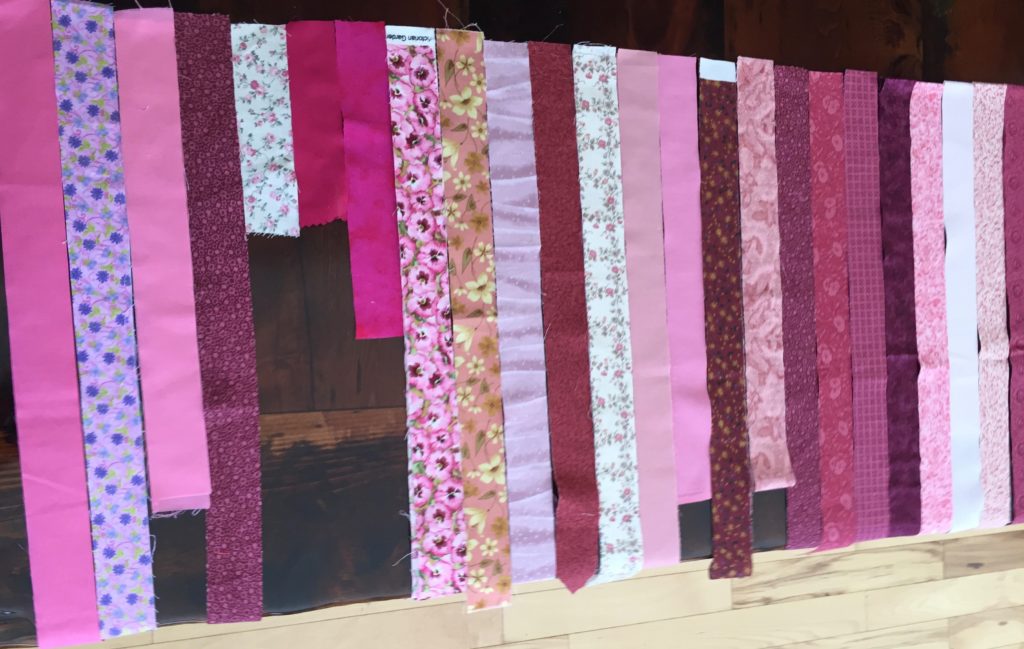 The February assignment for the mystery quilt I'm doing was pretty interesting. It called for as many scraps of one colour as you could get – ideally 100. I do not have 100 different pink fabrics, but I did manage to get a whole bunch of pinks from scraps and my stash. Hopefully this is enough to make it "scrappy".
It still seems strange to me to be making a quilt and I don't know what it looks like. It's a fun challenge.
My goal of one sock a month was not met in February, but mainly because I took a break to make my daughter a hat. I have just about finished turning the heel, so it shouldn't take too much longer. I haven't decided if this will become the March sock, or if I'll try to catch up.
Have a great week!