This week was Valentine's Day and I celebrated with my family. I made them a special Valentine's dishcloth! (haha) Don't worry, I also made them some cut cookies.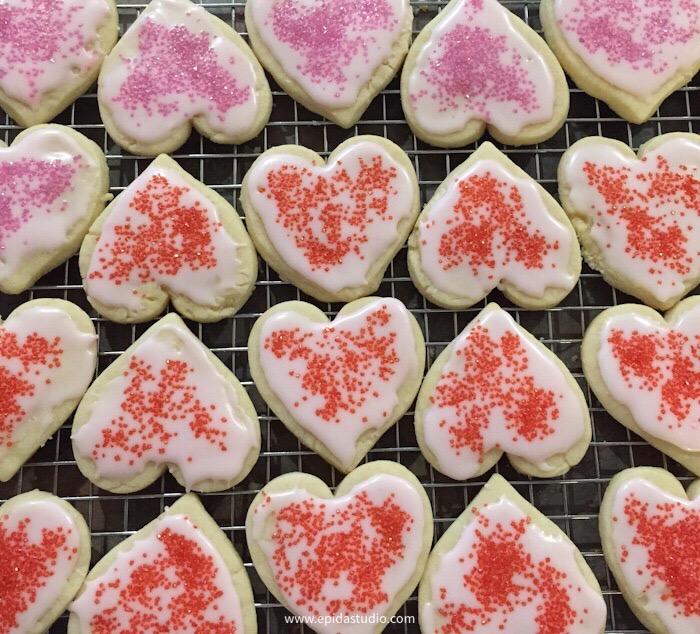 You can probably guess which they liked better.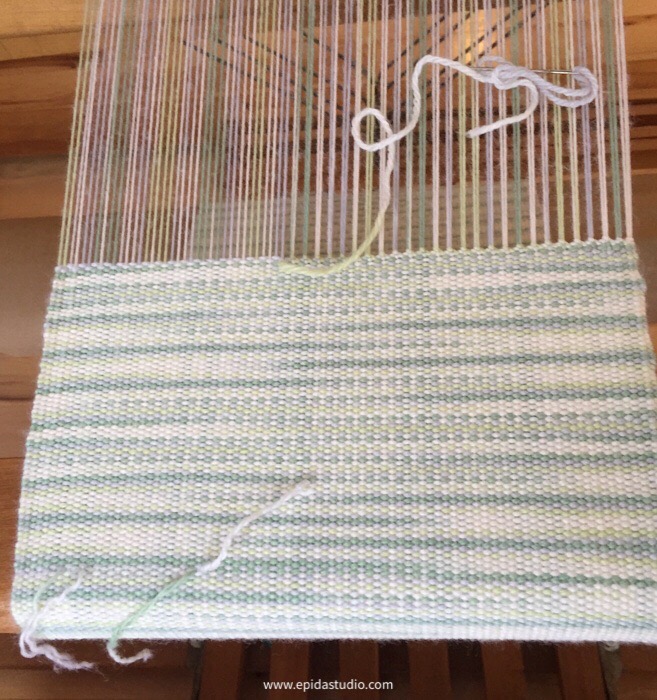 I'm did some more weaving. This piece is almost done – just a bit more hemstitching. There's lots more warp left, so I have room to play now.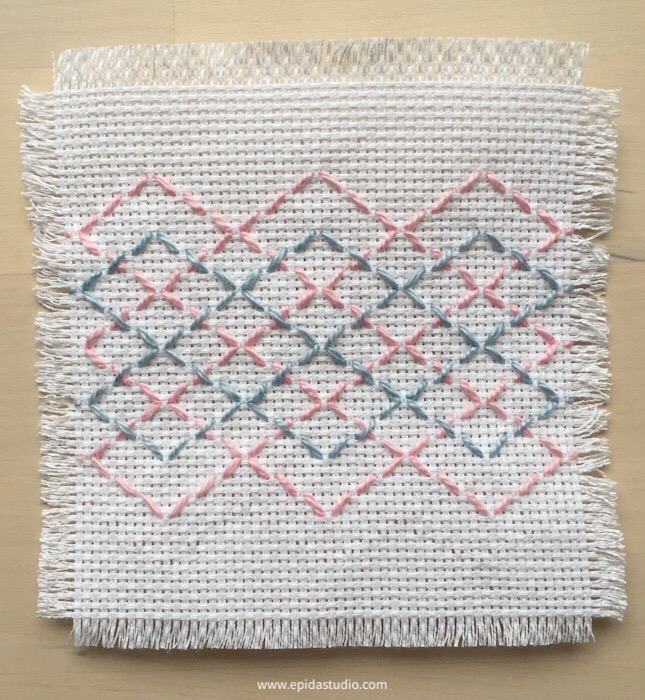 I did a bit of playing around this week. I'm looking for a small piece of simple embroidery that beginners can do quickly. This square of Aida cloth with huck embroidery (or Swedish weaving) is an option, but I'm not sure yet. I'll try a couple more things.