This week I finished another class sample for my Modern Pojagi Improv Piecing workshop. It turned out darker than I was expecting based on the fabric choices. That will be helpful in the summer when I want window coverings to block some of the sunlight.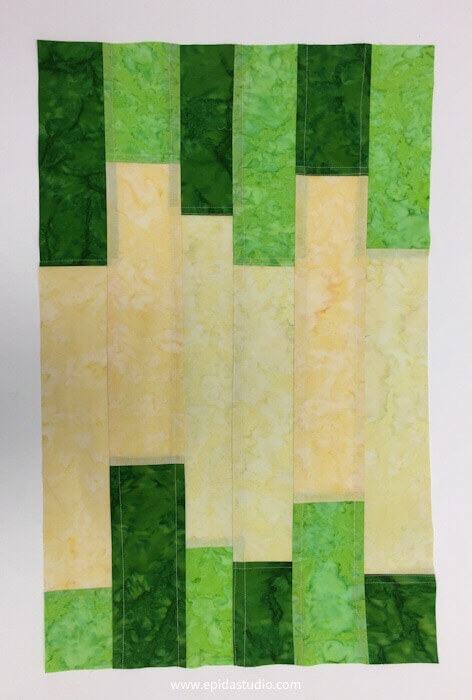 I taught a great modern pojagi workshop this week. It was a workshop for my pattern "Glimmer", but the students wanted a smaller option to hang in a door window.
After some quick arithmetic calculations, I adapted the pattern for the smaller size. They turned out great. I might even make a smaller sized pattern for this design now.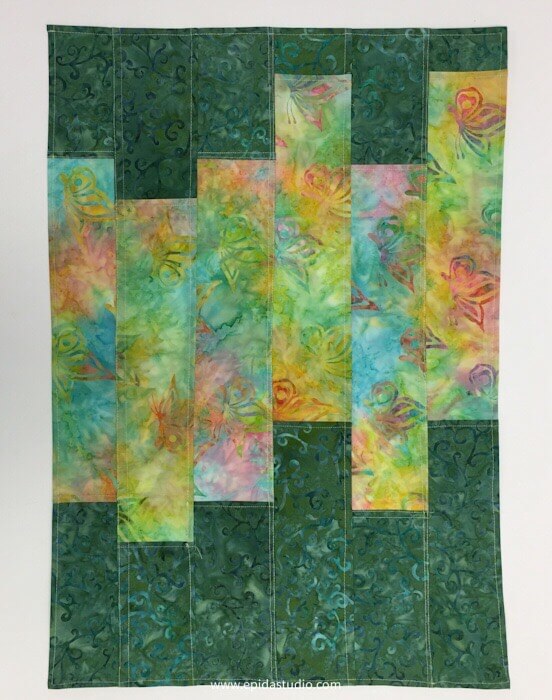 I love the mottled butterfly fabric in this pojagi. Using a multi-coloured piece of fabric is a nice way to get lots of colour without having to use lots of different fabrics.
Unfortunately, it was an evening class, so there was no sunlight available for a picture. I'm sure all the pieces will look great hanging in the sun,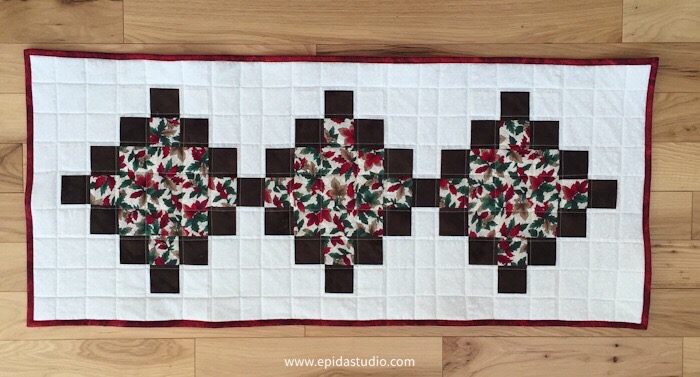 Two table runner samples are finished for my new pattern release. This one has accents in brown.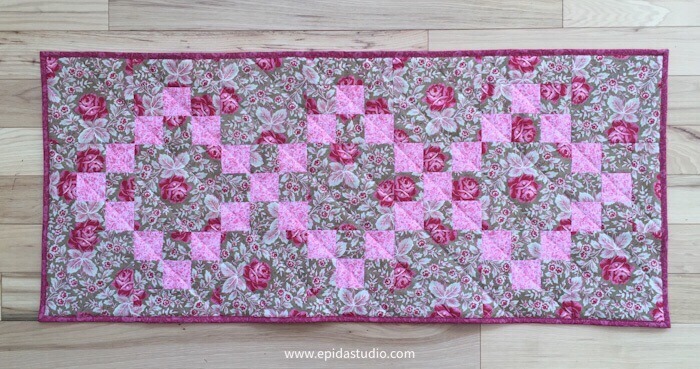 This one looks totally different due to fabric choices.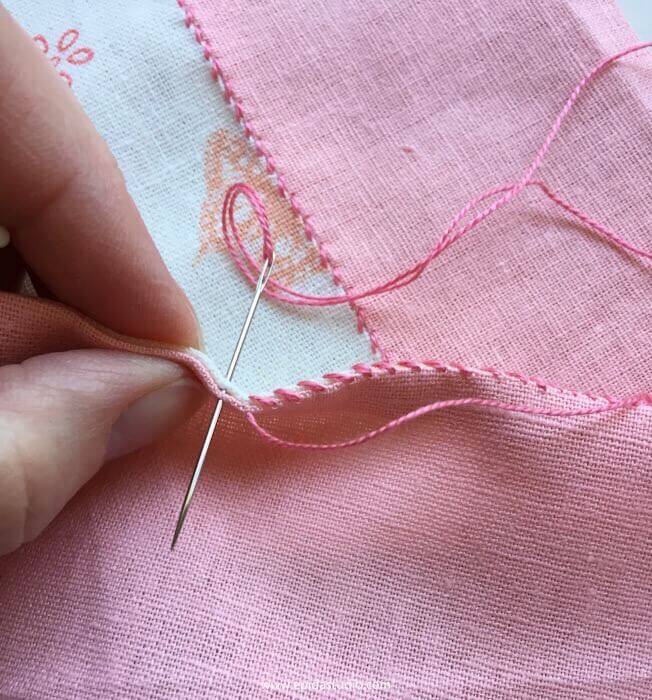 This is another work in progress. Taking the time for hand stitching is relaxing and enjoyable.
What are you working on this week?