This week was quilting with a deadline. This design is for a winter publication, and it has to be at the American publishers by May 1. I wanted to allow extra time for shipping in case it got held up at the border, so it was pedal to the metal to get it done this week.
I got it done and finished all the pattern writing and editing on time too. I can't release a picture of it yet, but it turned out just as I had hoped. This sneak peek will give you a tiny hint.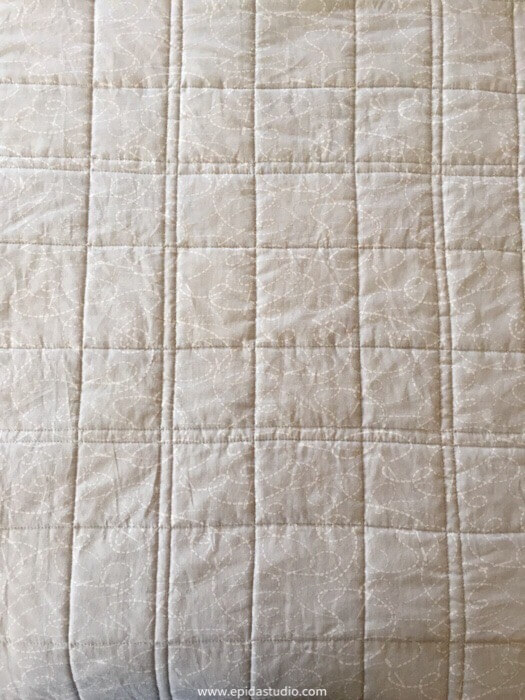 I quilted it myself with straight line walking foot quilting. This method really suits the quilt pattern.
In the winter I will let you know where you can find a copy of the pattern for yourself!