This week was the end of the month and I finished my knit sock. Yay! I have the goal of one sock a month in 2019, and January just squeaked under the wire.
This sock has a small cable that goes up the side. That is really motivating because it's only six rows to the next turn, so it makes me want to keep going to get to it.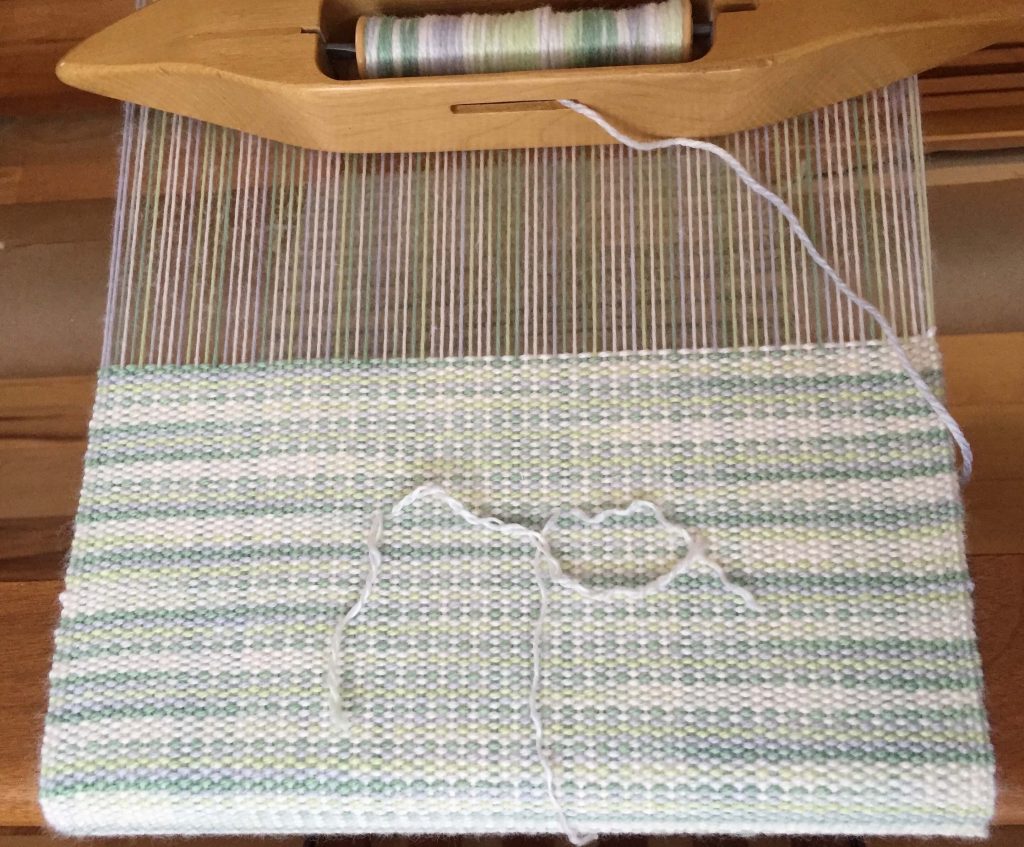 Weaving is progressing slowly but surely. Because this is a plain weave, it's the perfect project to do even if I only have a minute or two, and that's how it's getting done. I haven't spent any long periods of time working on it.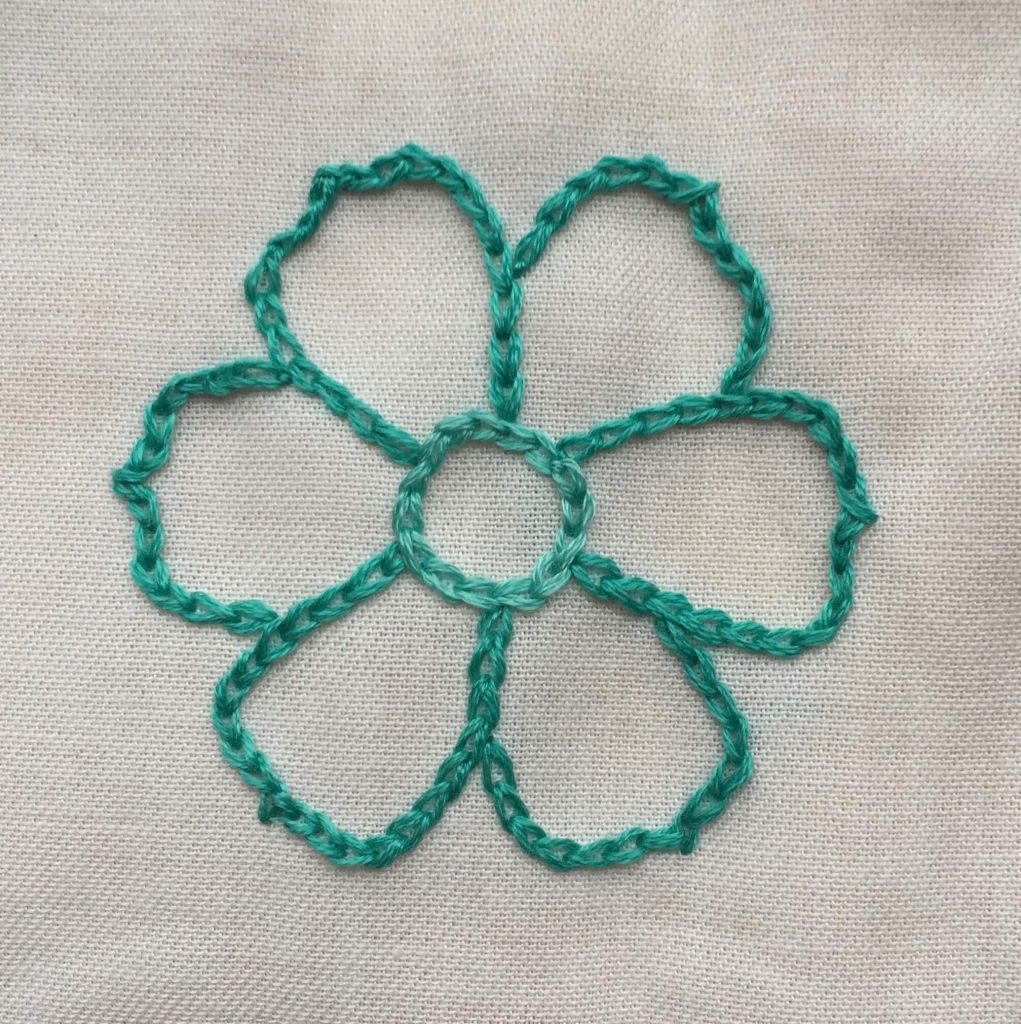 The hand embroidery project is progressing with the same motif and different stitches. Chain stitch is always fun and quick.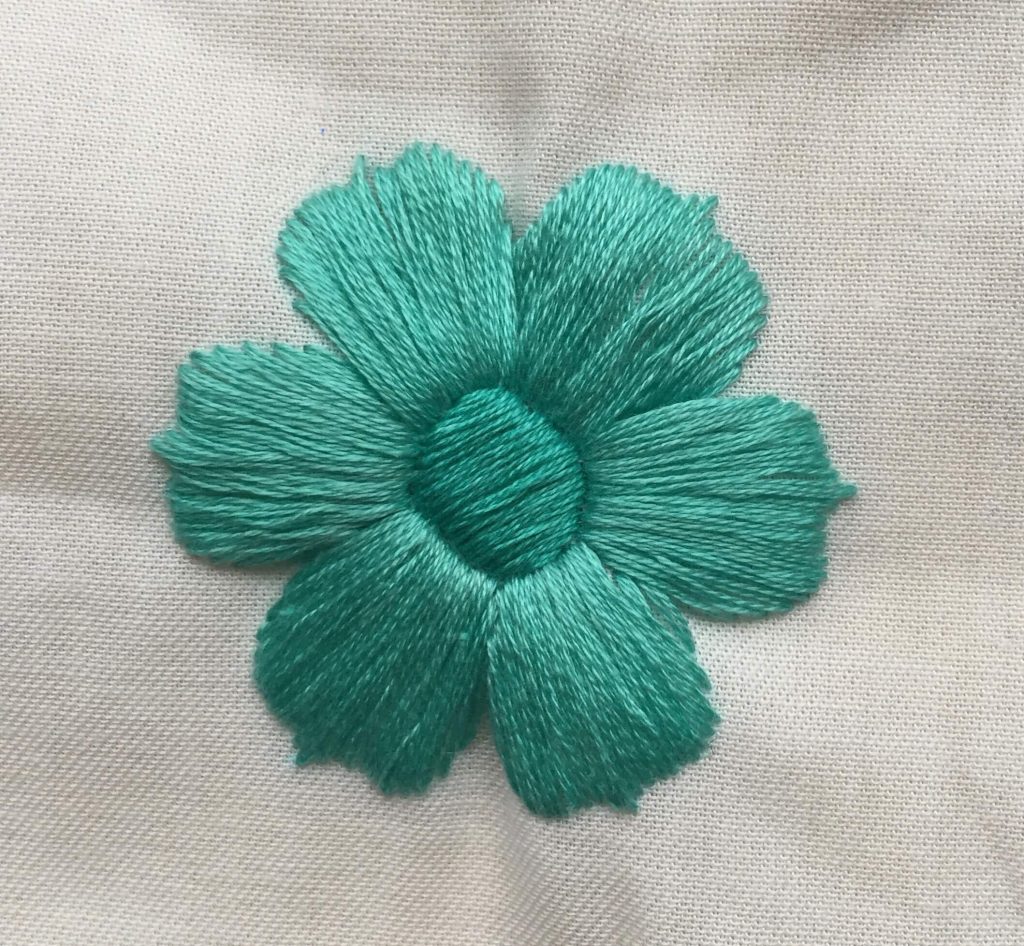 Satin stitch is beautiful.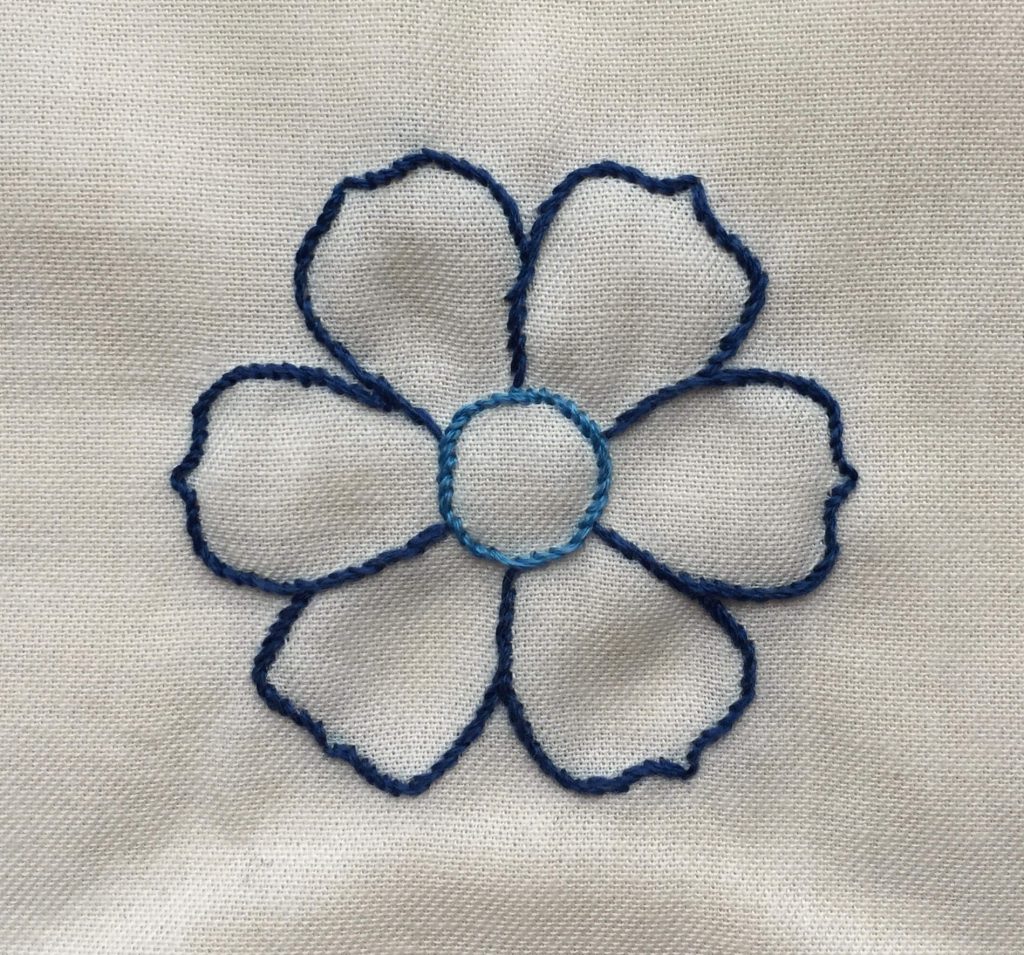 Stem stitch is a solid line but a different look from backstitch.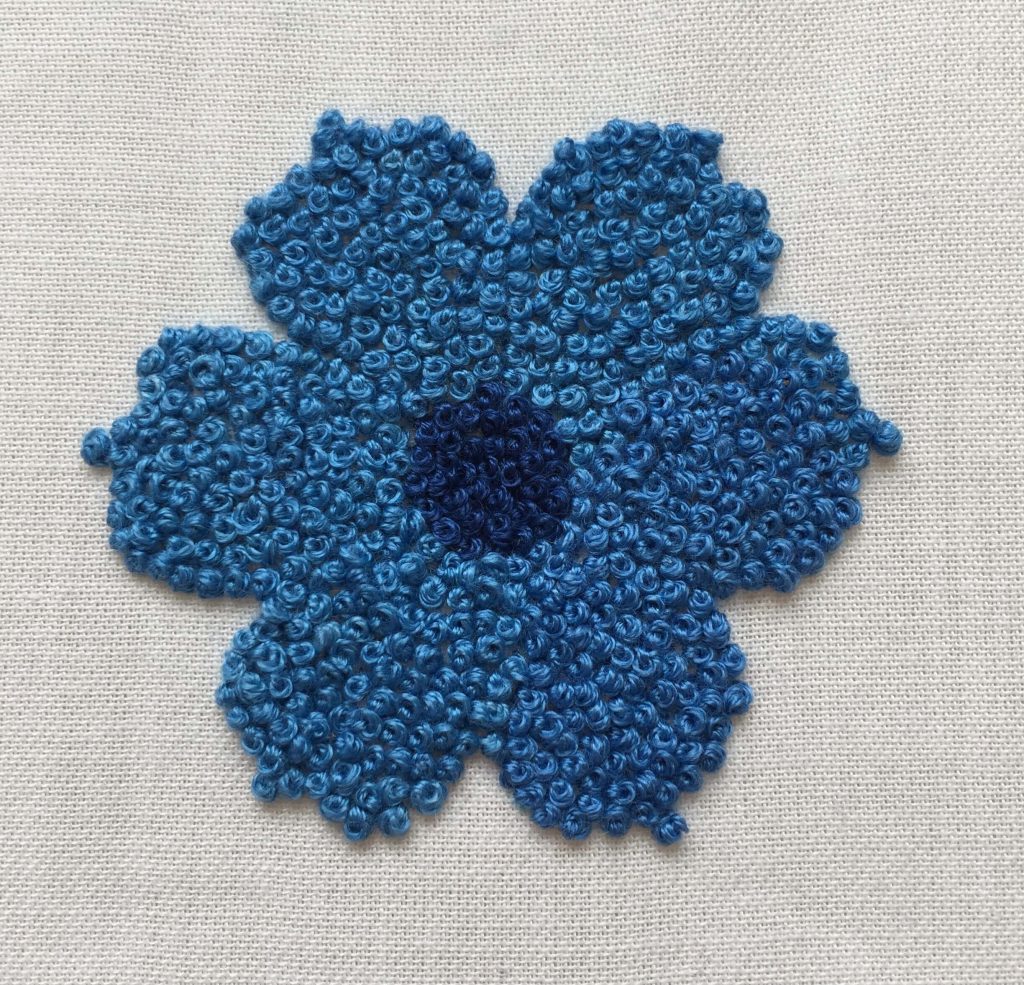 French knots are a lot of texture, but very time consuming.
Next week starts February, so I will have some block of the month projects to work on, another sock to start and a lot of computer work to catch up on.
Happy sewing!