I finished this modern pojagi panel just in time for Easter. This piece called "Power" is to remind me of Jesus' death and resurrection that we celebrate at this time of year.
I attempted to back light it to simulate hanging in sunlight. It was effective, if not perfect. This might be a good option to use when I speak at places that don't have sunny windows.
From a stitching standpoint, it was a bit challenging because the design is a mirror image. When I'm working on it, I have the perspective of being a few inches from the stitching, so I'm always thinking about which way the seams go and making sure that it's perfectly straight and aligned.
When pojagi pieces are displayed in light, the stitching is barely noticeable, especially from any distance away. This is often hard to remember. Quilting OCD sometimes tries to carry over, even though I know in my brain that pojagi is a different animal.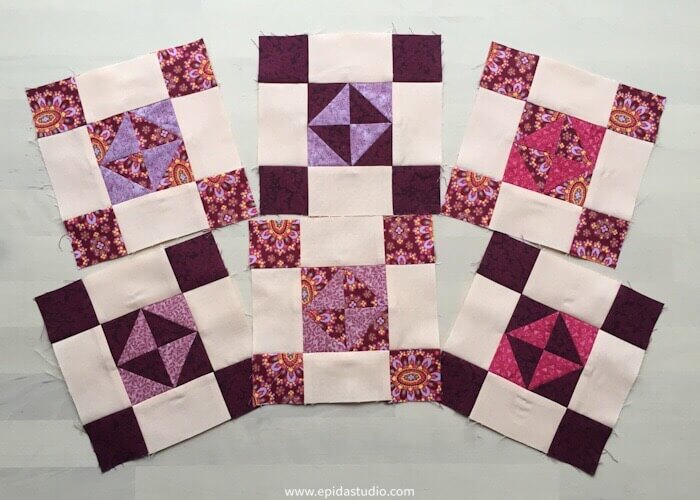 I had some time to get back to my guild BOM. (Block of the month if you don't know quilting acronyms.)
I'm a bit behind. This was the block for February. It was supposed to be handed out at the end of January, but that meeting was canceled due to a snow storm, so I didn't get it until the end of February.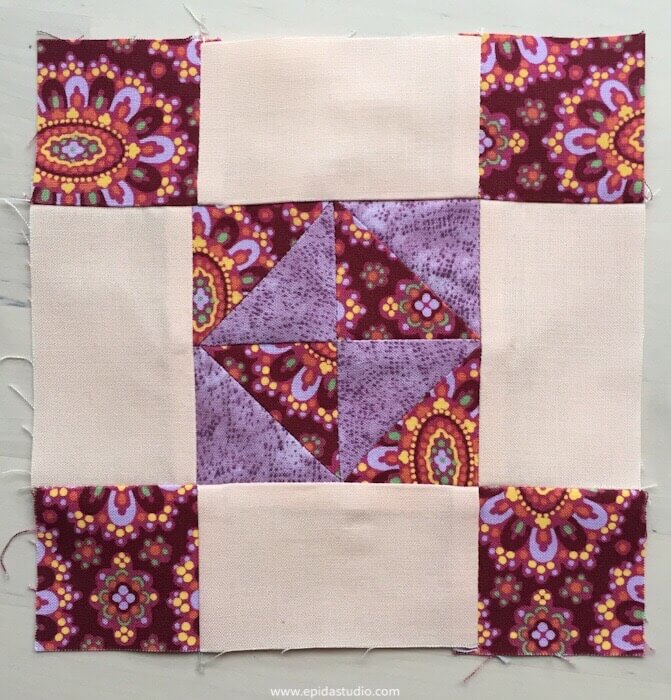 So even though I'm two months behind, I can tell myself that it's only one month behind because I got it late. Now I have to get started on March.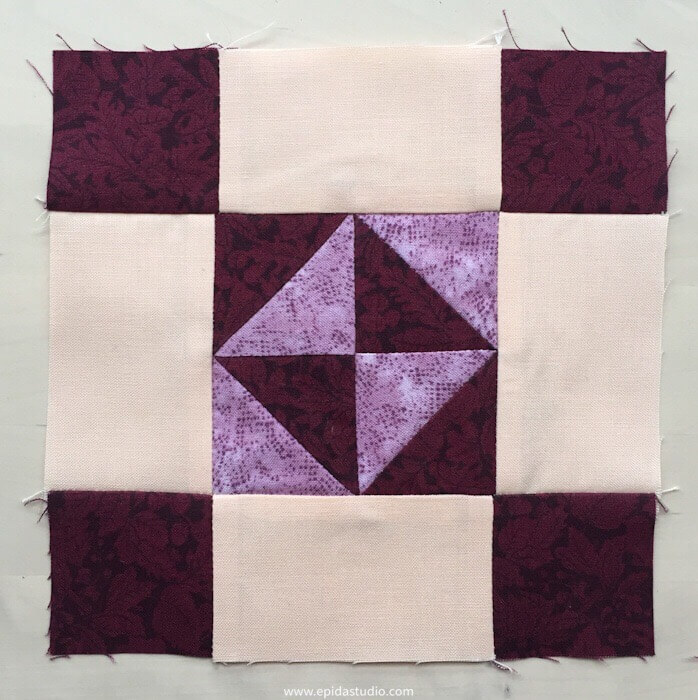 This block doesn't have a name, but I really like it. It is a 6-1/2″ block like the rest and I'm using the same fabrics.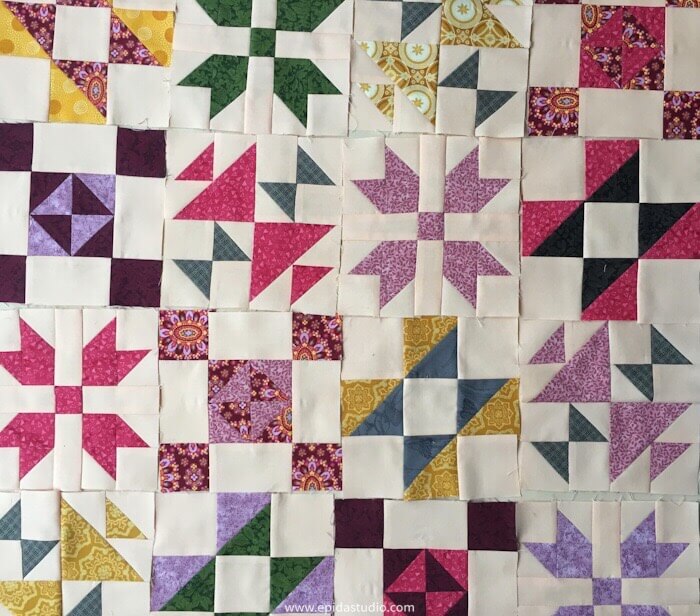 These are some of the blocks I have done so far laid out. I like the colours, but I'm not sure about layout. It's a bit too busy for me, so I might add some plain blocks to calm it down.
Have a great week!