This week in the studio, I had a blast from the past and did some cross stitch. I haven't done cross stitch in many years, but next week I'm doing a presentation for my church group and they wanted cross stitch. It is quite relaxing and enjoyable.
This little panda is available as a free design at tiny modernist. She has so many adorable designs it makes me want to do a lot of cross stitch. I love the cute little cities collection.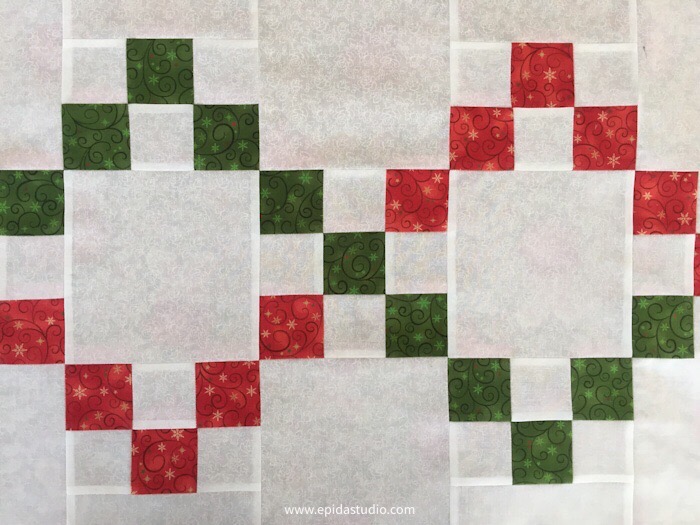 I'm doing some final pattern testing and sample making for another new pattern. This is a table runner with three variations and five sizes, so it's a lot of math. The white, red and green variation is pretty traditional.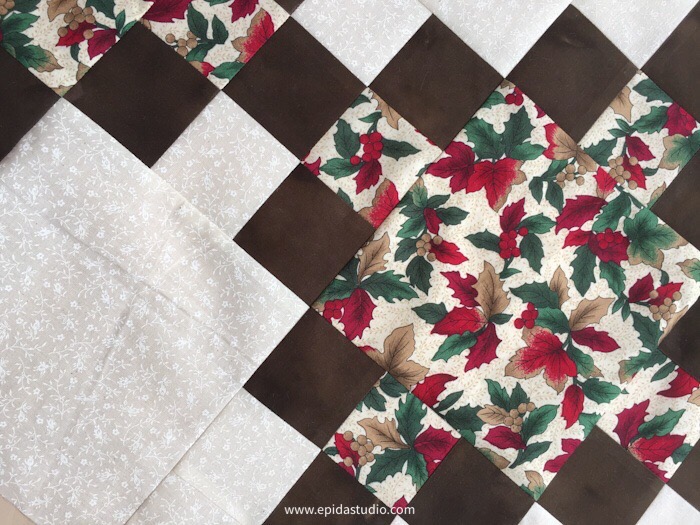 This variation is interesting. I don't usually use brown in quilts, but it works nicely in this pattern.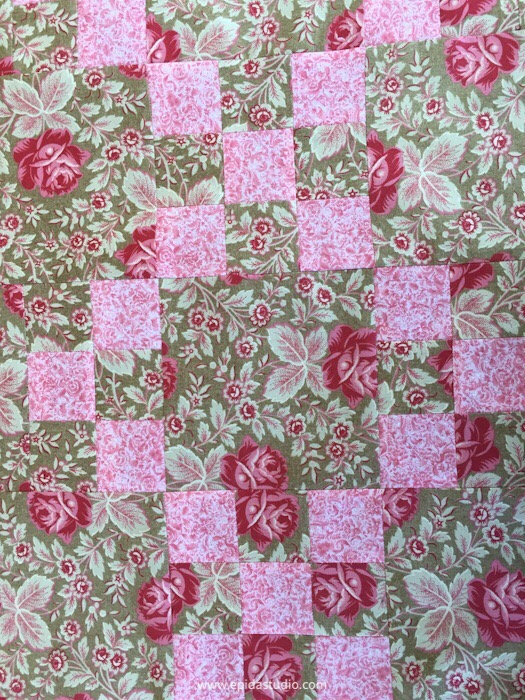 This one was a bit surprising. I decided to try to use a floral fabric as the background. I loved these two fabrics together, but wasn't sure how it would work out. When I pieced it, I still wasn't sure, but I shared pictures in instagram and facebook. The response was overwhelmingly positive. People really liked it.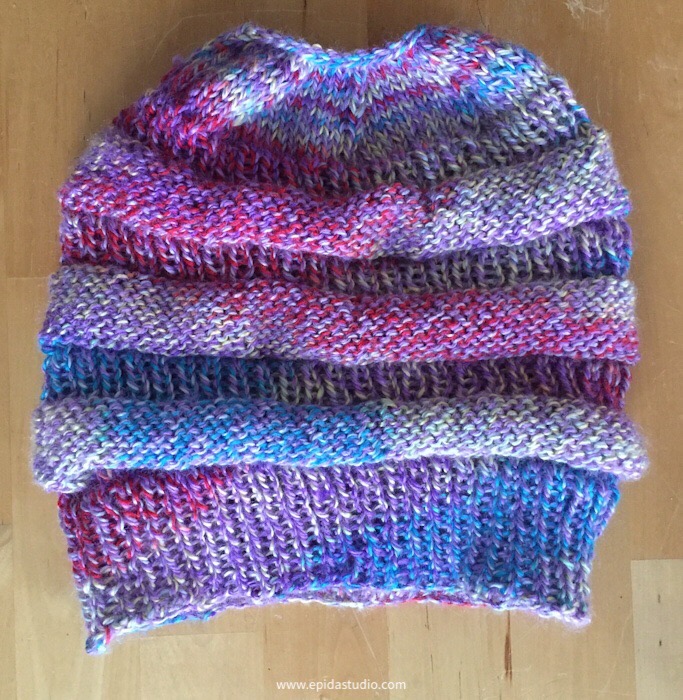 My younger daughter saw a hat with a hole in the top for a ponytail, and really wanted one, so I knit one for her. She likes it, but didn't want me to take a picture of her with it. Maybe next week ;).
This yarn is left over from some I used for woven scarves before Christmas. It looks totally different in knit form. The base of the yarn is purple and it has highlights of blue, red and yellow variegated in it. The spacing gives a swirl effect to the hat.
Since I wasn't planning on knitting a hat, I might be a bit delayed in my sock-a-month goal, but I realized I am becoming a much faster knitter.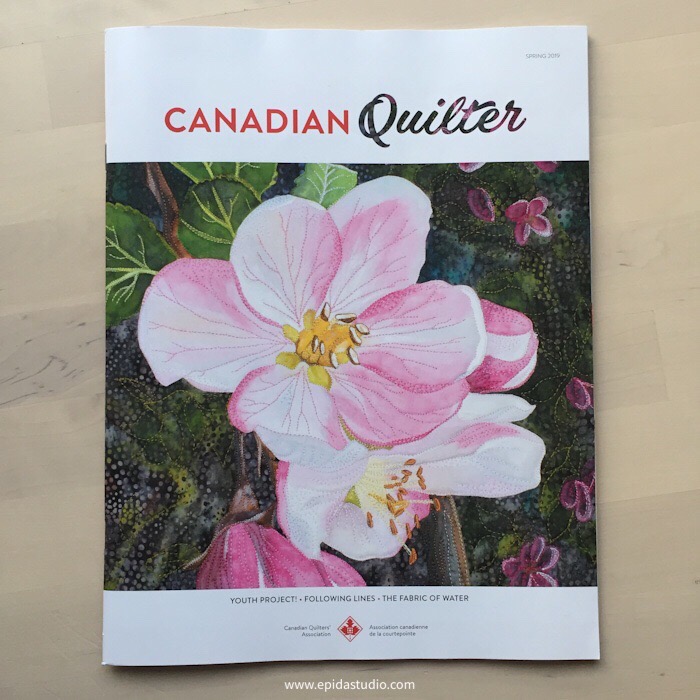 I was pleasantly surprised to get my copy of the spring 2019 issue of Canadian Quilter magazine. This is the magazine published by the Canadian Quilters' Association. Because it's spring, I wasn't expecting it until the end of March.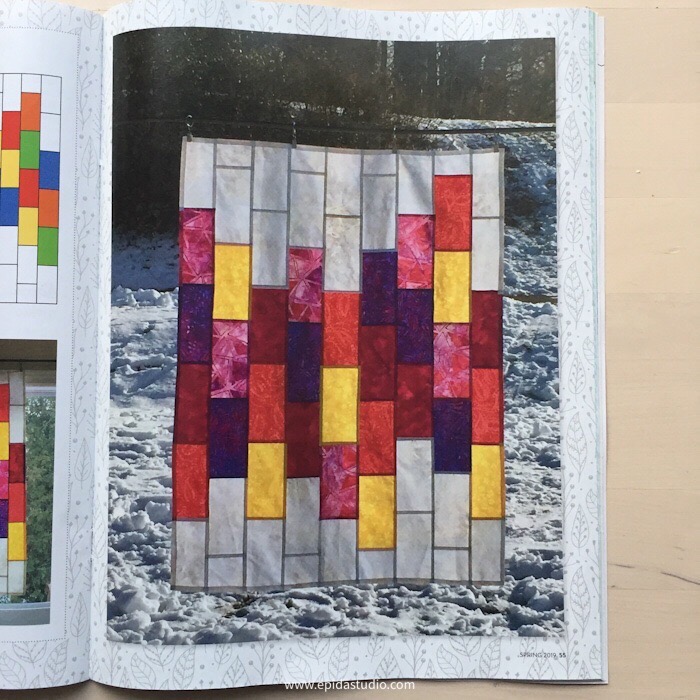 It's exciting because I have a design published in it! This modern pojagi piece is called "Batik Brilliance" and is a great introduction to the technique.
Next week I'm looking forward to doing a presentation about pojagi at a guild, so hopefully the weather cooperates!
Have a great week!