This week I continued working on my guild's block of the month project. This is the block for March, so now I'm only one month behind :).
The block is called Sherman's star. It is a 6″ block, so the quarter square triangle units are pretty small. I made them a bit bigger, and trimmed them to size.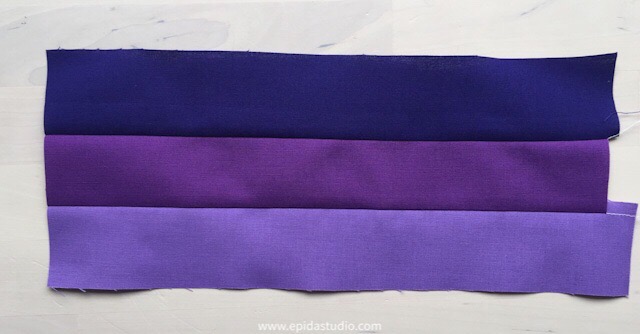 I spent a lot of time working on a new pattern this week. This purple strip set makes a fun option.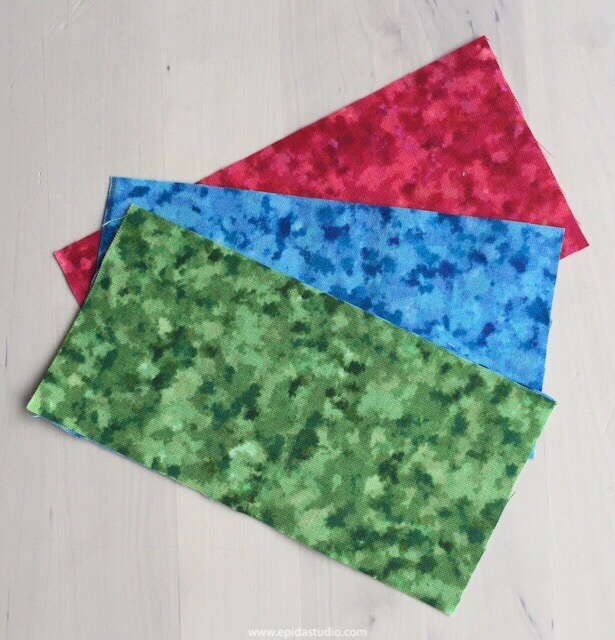 These red, blue and green fabric pieces make another option.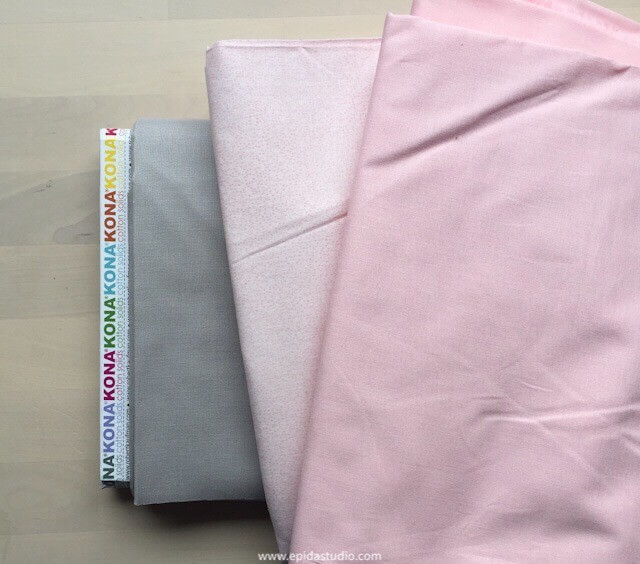 I chose fabric for my 2019 summer quilt sampler project. These pinks will look nice on a grey background.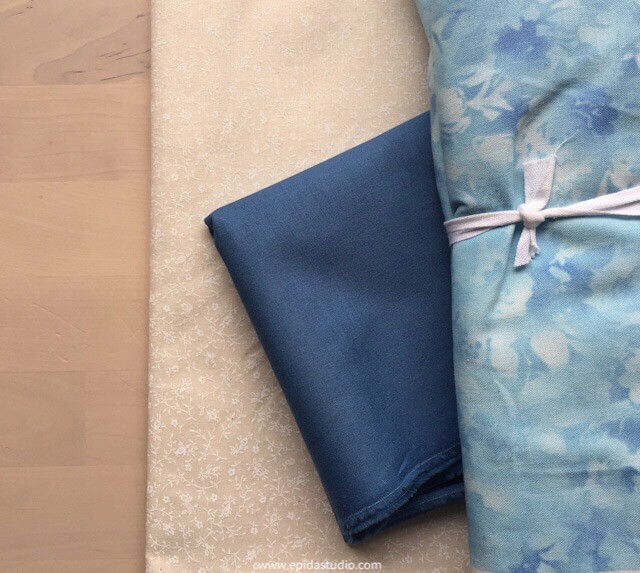 These blue fabrics on an ivory background will make another nice option.
Choosing fabric is one of the most exciting parts of a new project. This sampler project will be quilt along this summer, so you will be able make one too.