This week I taught a children's embroidery class. These awesome kids did a great job embroidering some winter motifs – snowflakes and Christmas trees.It was a fun group of kids. I was a bit surprised that the only problem they had was threading the needle. Other than that, they were all naturals!
The scarf weaving is still progressing nicely, and I am on to the eighth scarf. It is so interesting to see how they turn out, and the ones I think I will like the best are not necessarily the ones that I like the best. This one is a weft of purple with red and blue flecks on a warp of white with red and blue flecks.
It is also interesting to feel the texture of the different weave patterns. All the scarves are made from the same yarn (Bernat Softee Baby) but the twill is a lot softer than plain weave.
My sock is coming along nicely.  I made it down to the ankle, so it's now at the more difficult part. This yarn feels so nice. I've never had hand-knit socks before, but I think I will love them.
I made some more embroidered cards. For the class I taught, I put together charts and diagrams, so I think I will put that together with instructions to publish as a pattern.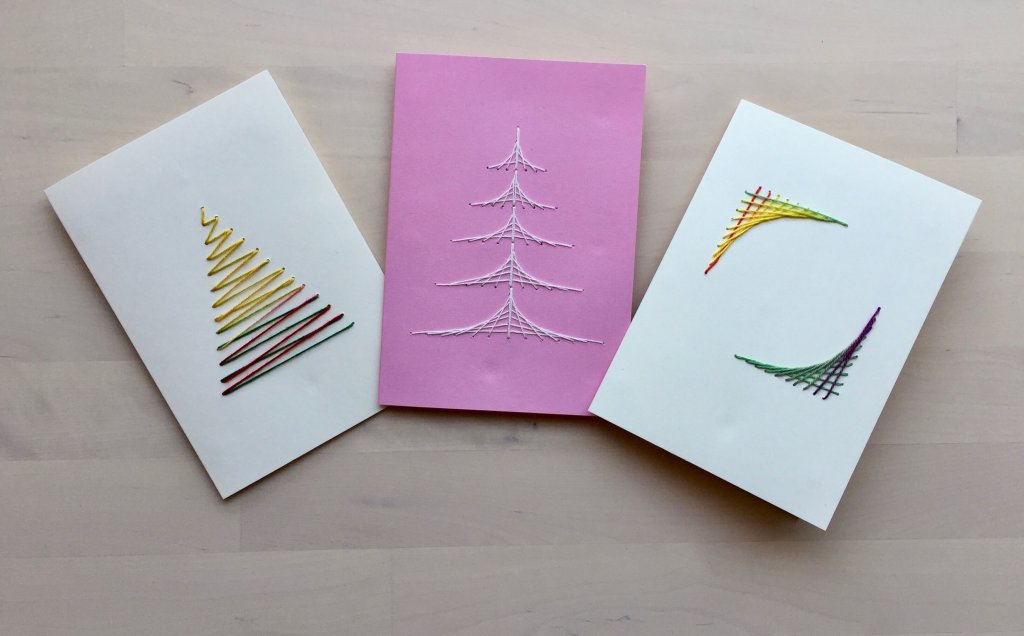 These make a quick and easy project that is great for kids or adults.
I'm planning on making my father in law a quilt for Christmas, so I have a lot of work to do. Only about a month to go!
Have a great week!