I took the scarf with variegated warp off the loom and I love the way it turned out.  It hasn't been wet finished, so I don't know the final texture, but it feels great right now.  The weft is plain white, so the colour variegation shows clearly.  It is a bit longer than the other scarves I've made because I just warped one colour repeat.
Since it's off the loom, I loaded it with warp for some more scarves.  This is definitely a good learning experience.  I'm getting much faster at warping my loom.  Scarves are great because they are narrow and I haven't done any striping.  My younger son is my assistant, but he decided  to train my younger daughter to do it so he can have a break (translate: play more computer games).  They both do a great job.
This scarf is turning out totally different than I was expecting, but I really like it. I thought the yellow warp would be more dominant, but as you can see it's not really noticeable. I'm starting to learn about how different yarns and colour combinations play together and how weave patterns affect them, but I can also see that the only true way to find out is to do a sample.  These scarves are all just long skinny samples.
I finished another pojagi window hanging. This is a part of a set of three called the Luminosity collection. I am writing out the patterns for them and they will be released within the next couple of weeks. I really need a sunny day to do outside photography, but the weather isn't cooperating. Hopefully soon.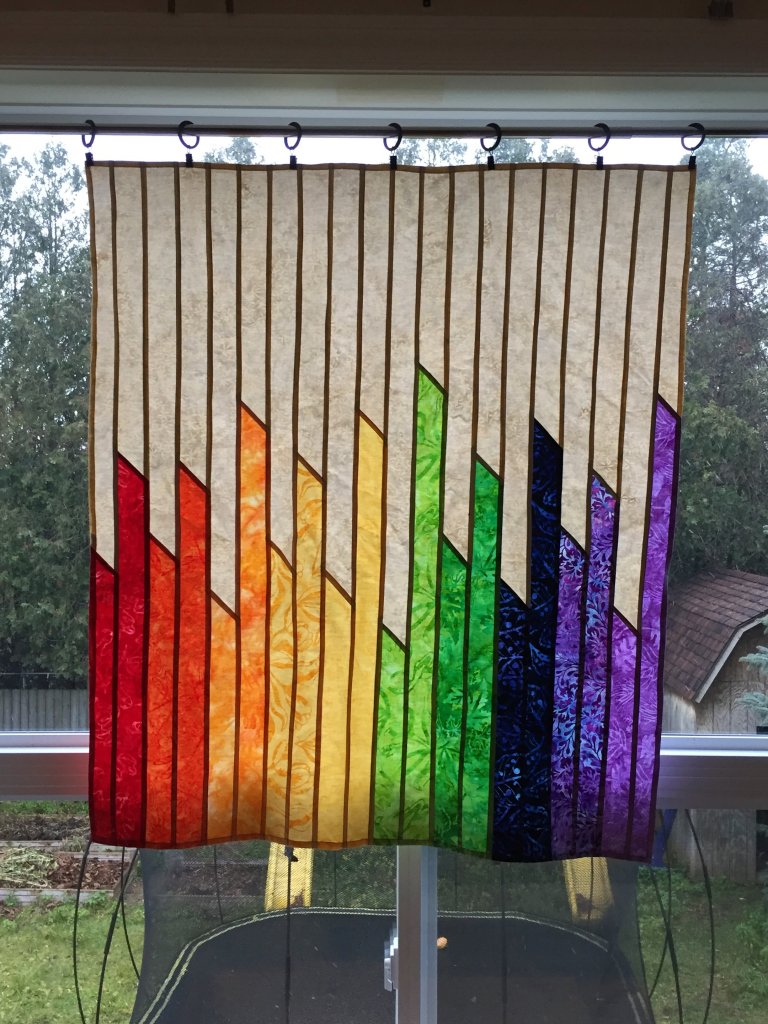 Have a great week!