Yay!  I finished my latest quilt design – "Dreams Come True", as in "somewhere over the rainbow".  I even hand stitched the binding.  Normally I machine stitch binding for quilts that will get a lot of use, but this one is special.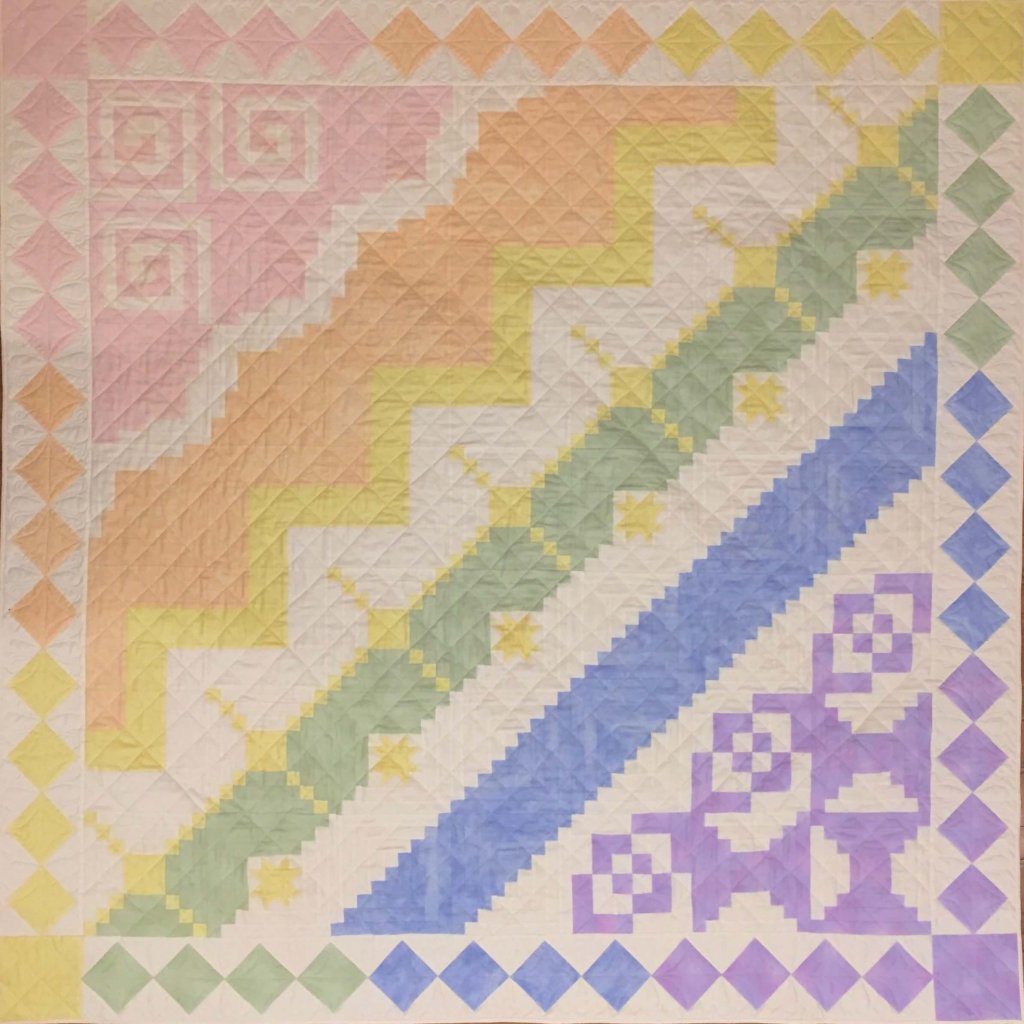 If you saw my Log Cabin Sampler summer quilt-along, this should look familiar.  I added a cool border and included more strip piecing shortcuts in the instructions.  The pattern will be available next week.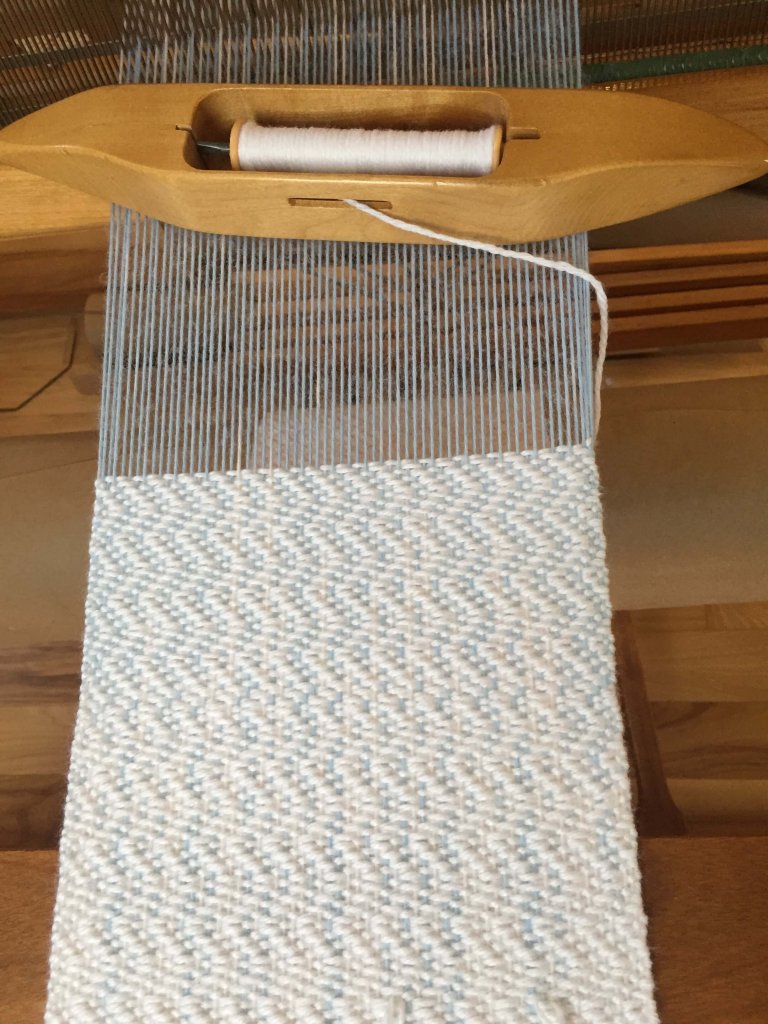 I almost finished this scarf.  I love the way the colour pooling of the variegated yarn is working out.  I am into the blue section now.  There is a slight glitch in the weave pattern that is visible in the picture, but I'm not taking it out to fix it.  It won't be that noticeable.
Have a great week!