My quilt guild is doing a block of the month project this year.  Each month we get instructions for a quilt block to make, but the final quilt design is a mystery.  I got around to choosing fabrics and doing my October blocks this month.
This block is called contrary wife, and it is 6″ square.  I am using a pale peach as the background fabric, and I picked out some fat quarters from my stash to be the dark and medium colours.  My goal is to not buy anything for this quilt, but just use my stash.  It is interesting to choose fabrics when I don't know the final quilt, but it is fun.
I finally finished my sock!  It fits great and feels nice.
Now I just have to finish the other one to avoid orphan sock syndrome.
I took these scarves off the loom.  It was interesting to compare the two weave patterns.  The one on the left is plain weave and the one on the right is weave over two threads.  The weave over two threads is much softer, and you can't see the warp threads at all.  It also used a lot more yarn because it is more closely packed.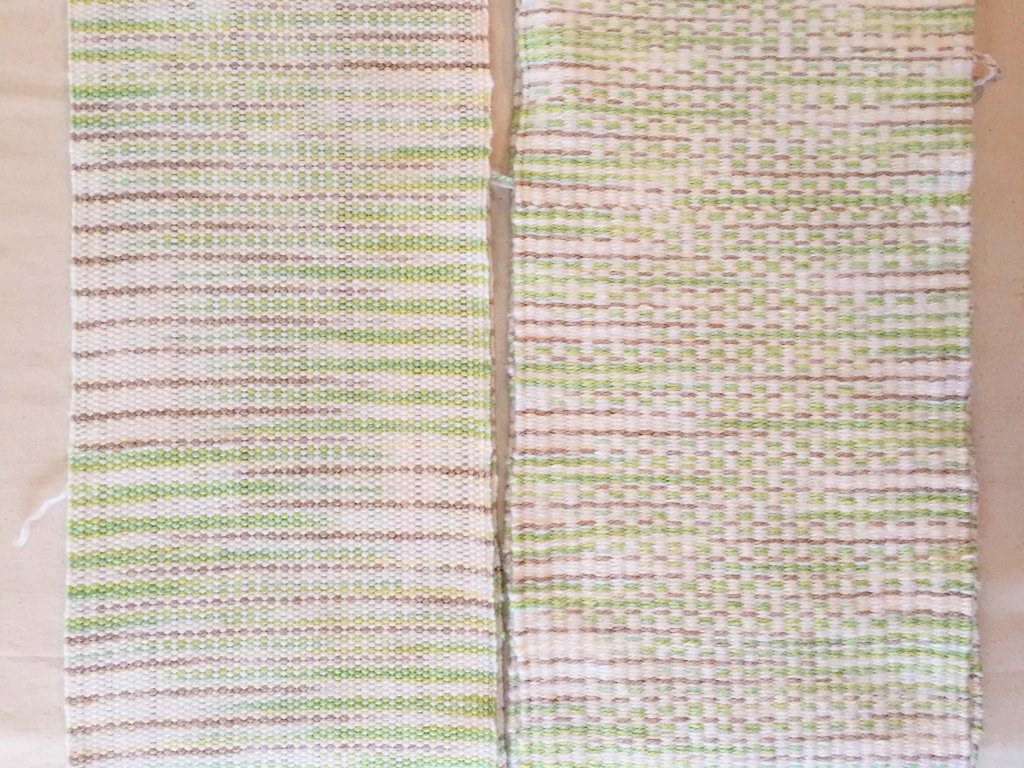 The plain weave makes a narrower scarf.  I wasn't expecting this, but there is a significant difference.  These two scarves were made on the same warp.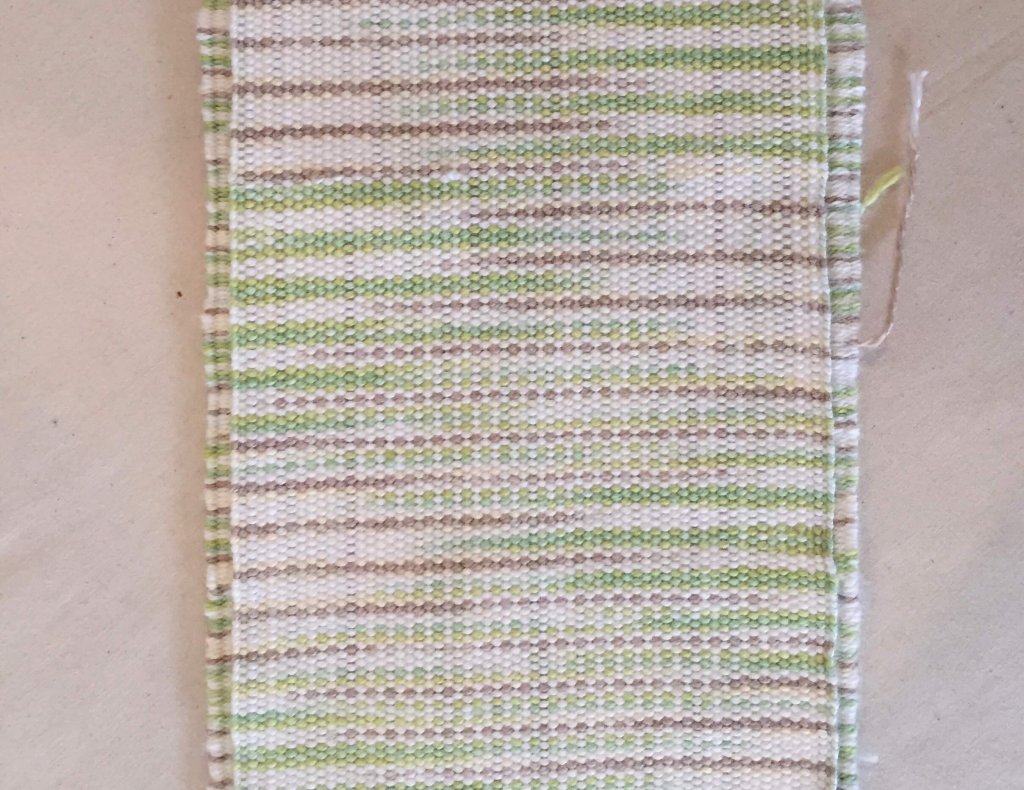 I ran out of variegated thread and there was enough warp left to do another scarf, so I used a solid green.  You can see the variegated warp showing through the plain weave.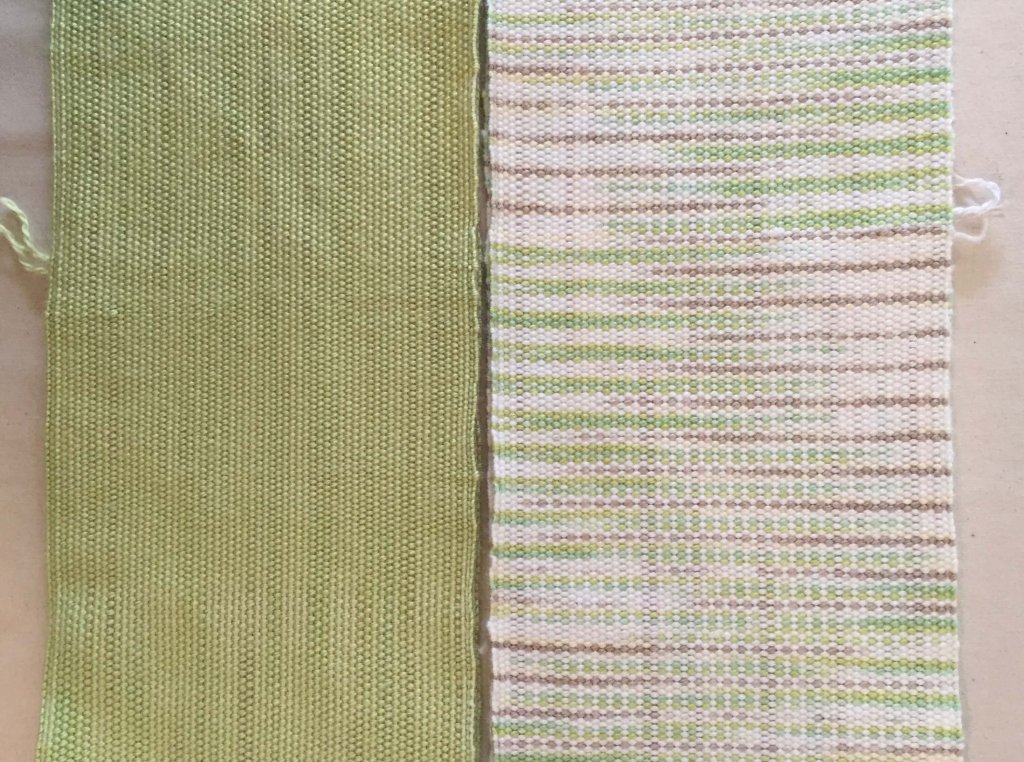 I am almost finished quilting this quilt.  It's a combination of walking foot quilting and free motion.  I am on track to finish it and release the pattern this week.
Have a great week!