I continued working on my woven scarves this week.  You can see the variegation in the warp threads through the solid colour weft thread.  It seems like a bit of overkill to use a large floor loom to weave a scarf that is only 8″ wide, but it's great practice.
The pastel rainbow quilt is almost done, and I love it.  The pattern should be revealed next week, so stay tuned.  I hope you like it as much as I do.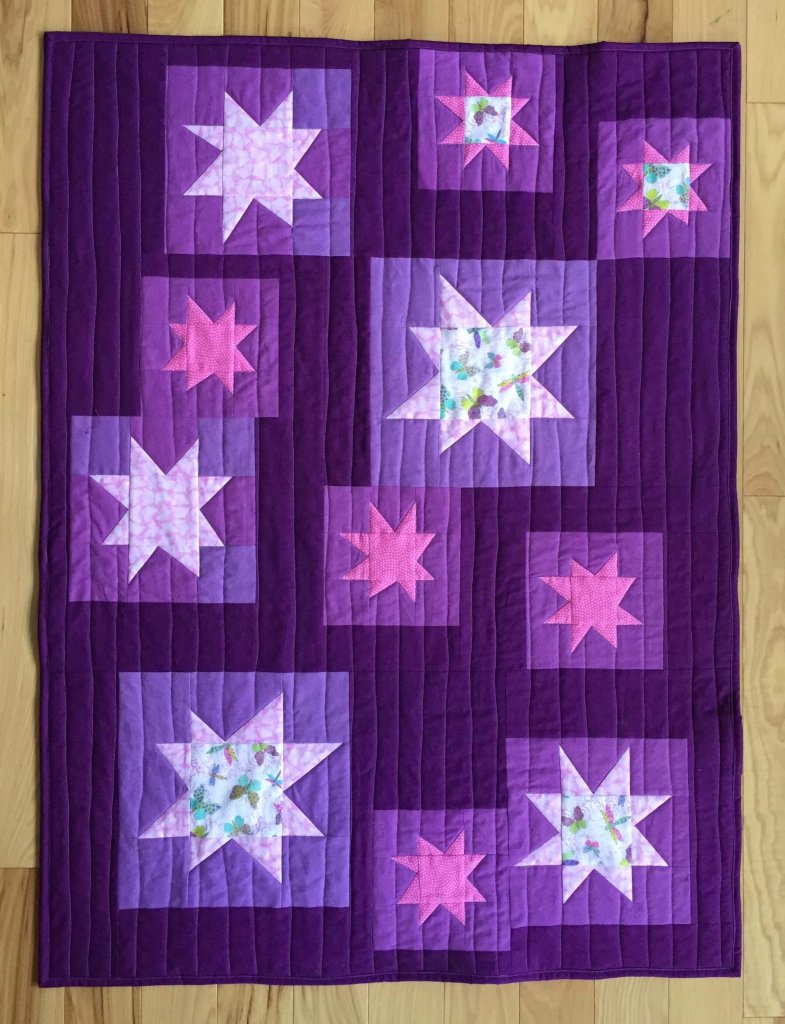 I finished the binding on the purple wacky star quilt.  The instructions for this are available to my newsletter subscribers, so if you're interested, subscribe today to get access.
I saw these Christmas cookie tins in a store and thought they'd be great for storing knitting needles.  I didn't buy them, but I seriously thought about it.  They are so pretty, I wouldn't even be picky about how the cookies tasted.
Have a great week!