This week I worked on some samples for a beginner embroidery class I will be teaching.  This pair of owls is pretty cute.

I'm not ready for snow yet, but I always like snowflake motifs on things.
It's never too early for a Christmas craft, and this tree is a great beginner design.
Here's another option to get you into the holiday spirit.
I continued weaving another scarf on the same warp with the same weft yarn.  To be honest, I don't like this one as much as the plain weave scarf, but it does seem a bit softer.  With this weaving design, the warp yarn can't be seen at all, so the variegated colour is a bit irrelevant.  I still think it will turn out nice.
I worked on the wacky star tutorial, and kept going until I made another baby quilt.  This will be another subscriber bonus, so sign up for the newsletter if you haven't done it yet!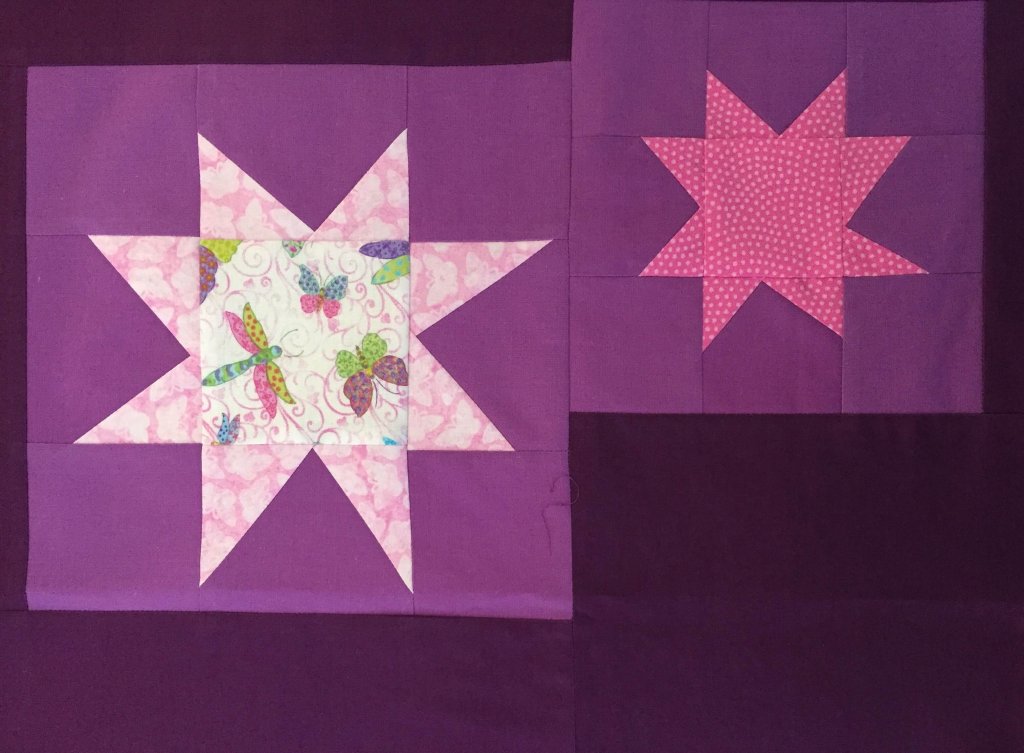 I'm also working on a new pattern that I'm pretty excited about.  It's not quite done, so there are no pictures, but it should be out soon.
Have a great week!