This week I finally finished the violet pojagi panel. I started this series last year, and finished the first five pretty quickly. For some reason, violet hung on for a long time.
It is now hanging in the studio along with all the other colours. Violet and blue are in the sewing area.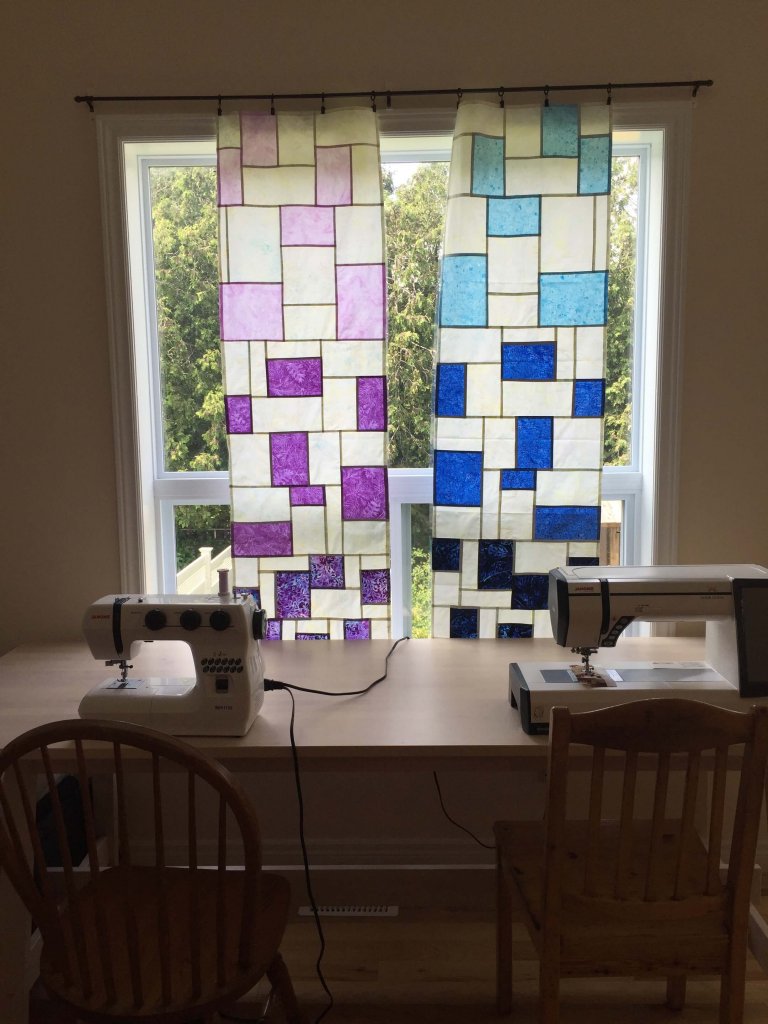 Green and yellow block the door to nowhere. Since we have a walk-out basement, this door on our main floor is supposed to go out to a deck. We will probably get around to building the deck when we want to sell our house.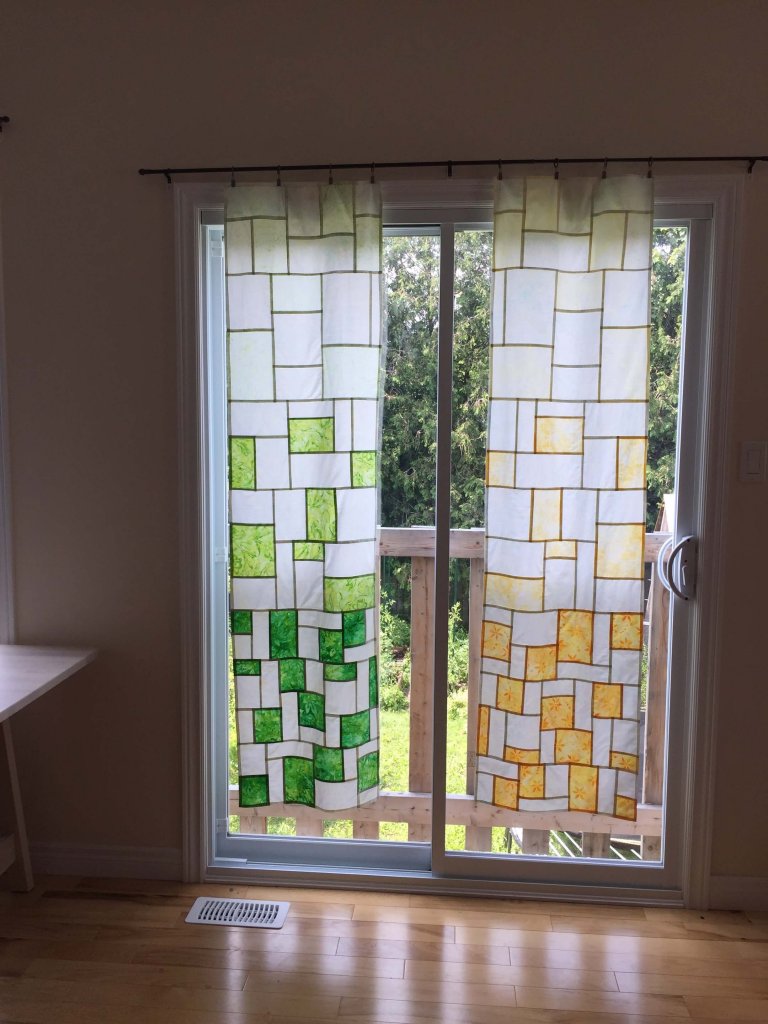 Orange and red are in what was originally a nice sitting area with rocking chairs, side tables and a throw rug. Now it's home to my loom.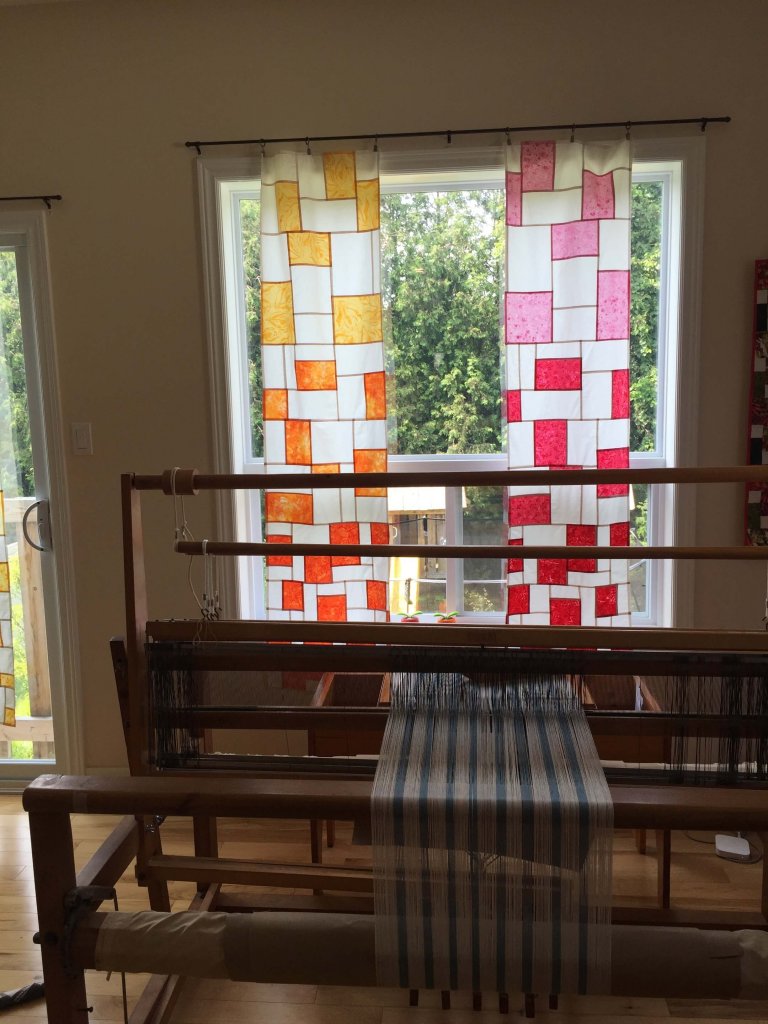 It's nice to have all the panels up. All the paint in my house is a light neutral colour, but colour is added by all the fabric hanging around.
These panels are made with batiks by machine with the modern pojagi method.
I started a new project on my loom. To be honest, this is one of the big reasons that I wanted a loom. When my son and I went to the weaving workshop, the teacher showed me some tea towels that she made. They were so beautiful and soft. She sells them for $30-$40 each, and I have seen similar ones on Etsy for up to $60.
Of course, it makes perfect sense that to save the $30, I would buy a loom, teach myself to weave and then buy the thread to make my own. Makers will get it, others will just shake their heads in disbelief.
Either way, I love the designs and texture of the towels. I have heard that this cotton washes up beautifully and becomes more soft and absorbent with use. I hope so. And remember that if you're ever given a hand-woven tea towel, it's worth about $50.
Have a great week!