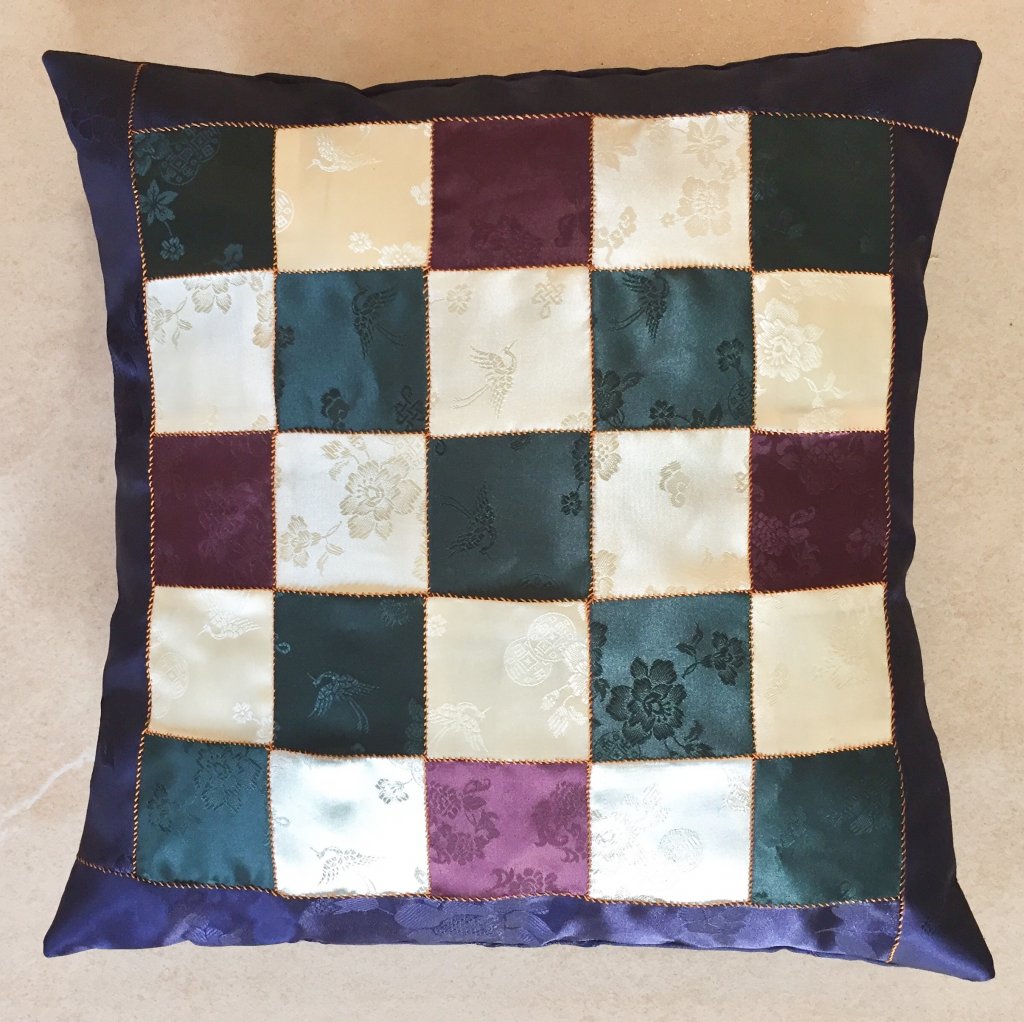 This was a week for a lot of finishes in the studio.  I finished the Pojagi Pillow.  I am pretty happy with it.  The border should be a bit wider, but I was working with scraps, so that wasn't really an option.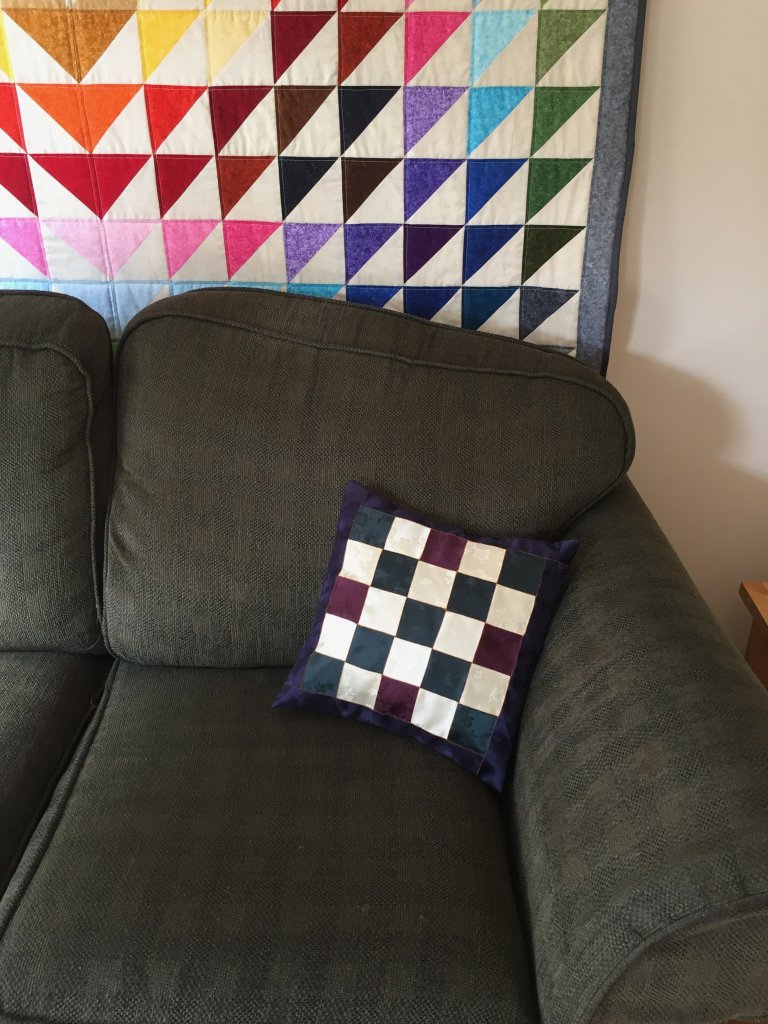 It is made with 2″ squares with silk fabric and silk thread.  It was made by hand with the traditional lined pojagi seam.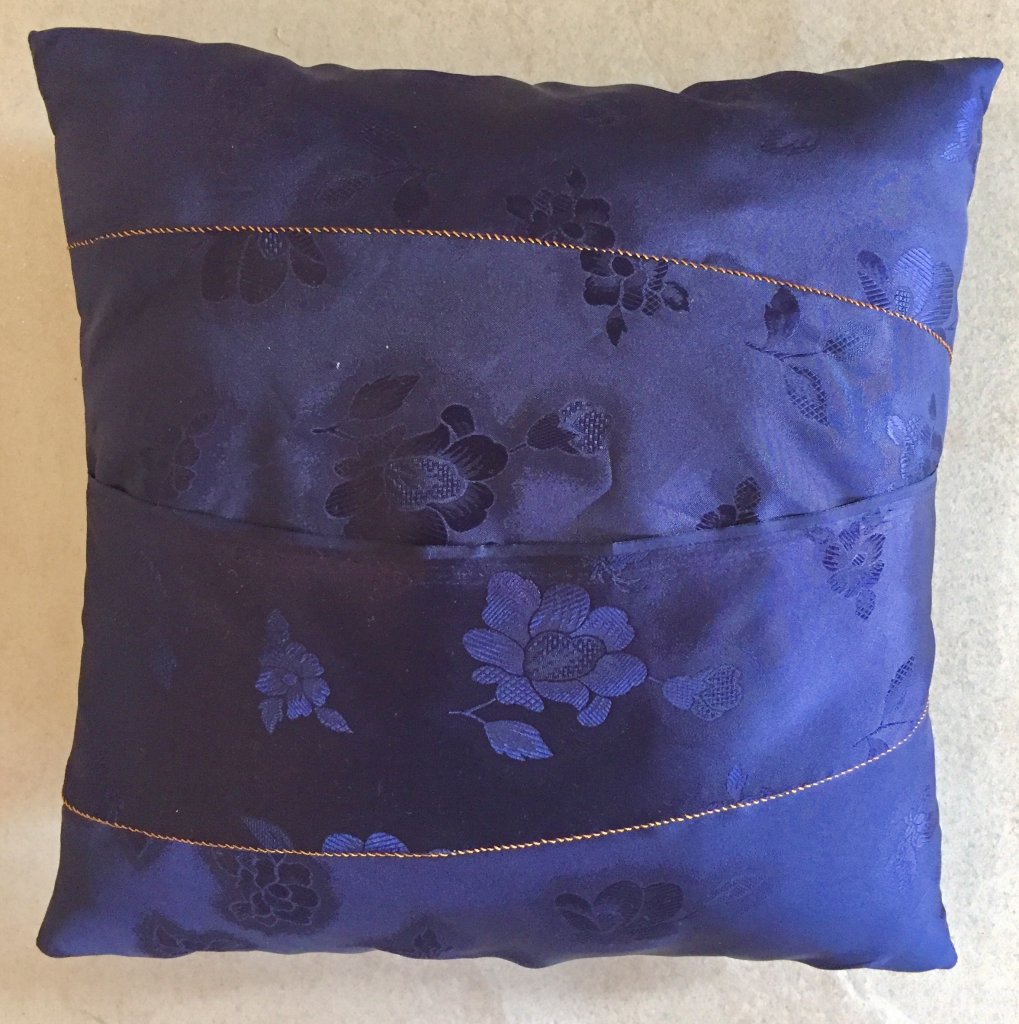 The back was also pieced with scraps, and it just has overlapping flaps to insert the pillow form.
I also finished the 2018 row by row challenge and showed it at a store in time to claim a prize!  This row by row is a bit unique because a group of stores coordinated their rows to give an overall design.
I finished my handwoven scarf.  It will look great with my winter coat.
And I finished my summer sweater.  This was a free pattern called Annette by Helene Rush.  It is available on Knitty.
It is a well-written pattern and pretty easy to do.  I didn't put the buttons on because I don't think I would use them.
The knitting pattern is pretty easy to memorize, so I didn't have to be stuck to the pattern to work on it.  Most of this was made while watching the World Cup.
I still have lots to do next week, so it's back to work.
Have a great week!