For a few years, I have been watching the Row by Row experience with interest.  If you are not immersed in the quilting world, you might not be familiar with Row by Row.  It is an excellent marketing plan that started with a few stores and is now international.  Each summer, participating quilt shops design a row – basically a long, skinny quilt pattern – and offer it for free.  Each year, the stores have a basic theme, but the designs are unique.  If you look on the row by row website, you will find a clickable map with participating stores.  This helps people to find quilt shops when they are on vacation (genius!). Each shop offers a prize to the first person to bring in a completed quilt with at least eight rows.
I have been tempted in the past, but this year I finally caved.
Last year I asked at my local quilt shop, and they did not have anyone claim a prize, so I realized that I could actually do it.  Since I'm in, I'm all the way in and looking for a prize.  I almost completed two rows this week. They are just waiting for a bit of embroidered embellishment.
I just about finished my red and white log cabin sampler quilt.  This is the one I'll be using in my summer series, so if you like it you can follow along and make one too!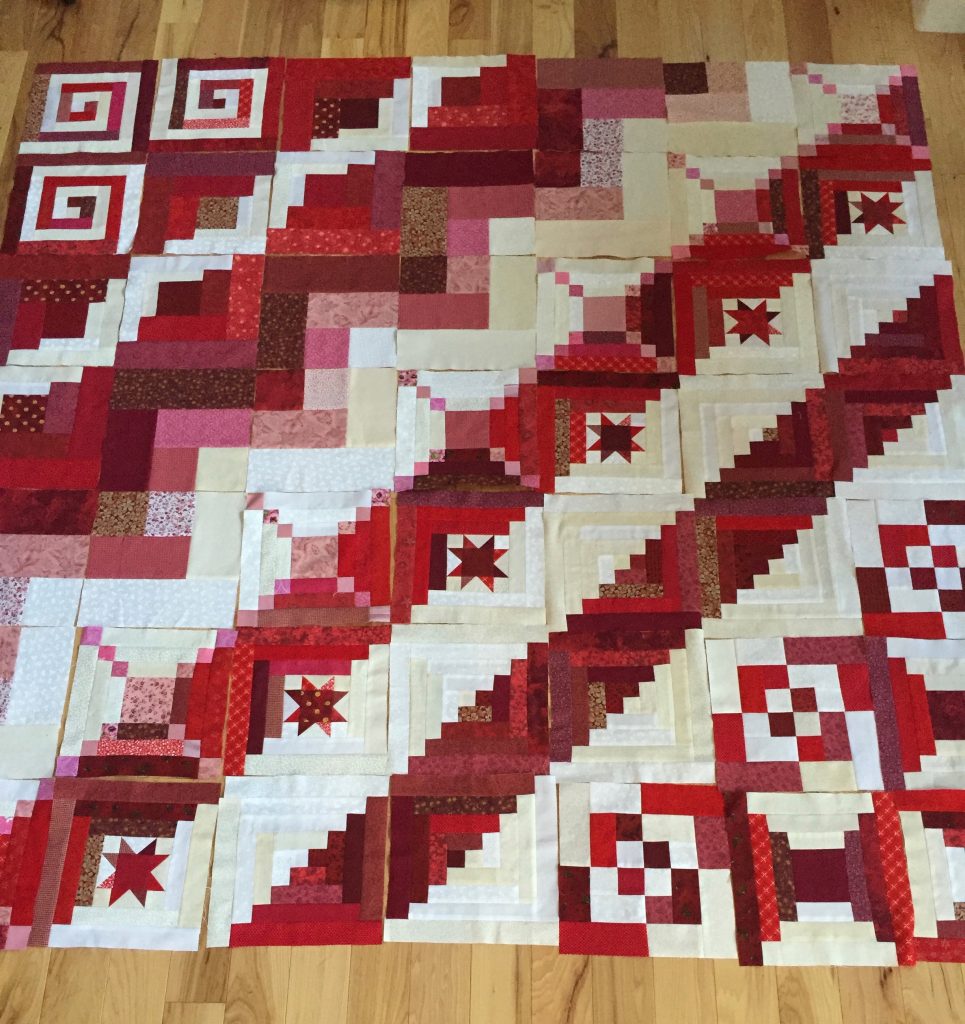 I started a pojagi pillow.  This is made with 2″ squares.  It's a great hand project to work on while watching the World Cup.  I started it during the Korea – Germany game, so it seemed appropriate.
My eyes can't handle doing this for more than twenty minutes without a break, so I switch out with knitting.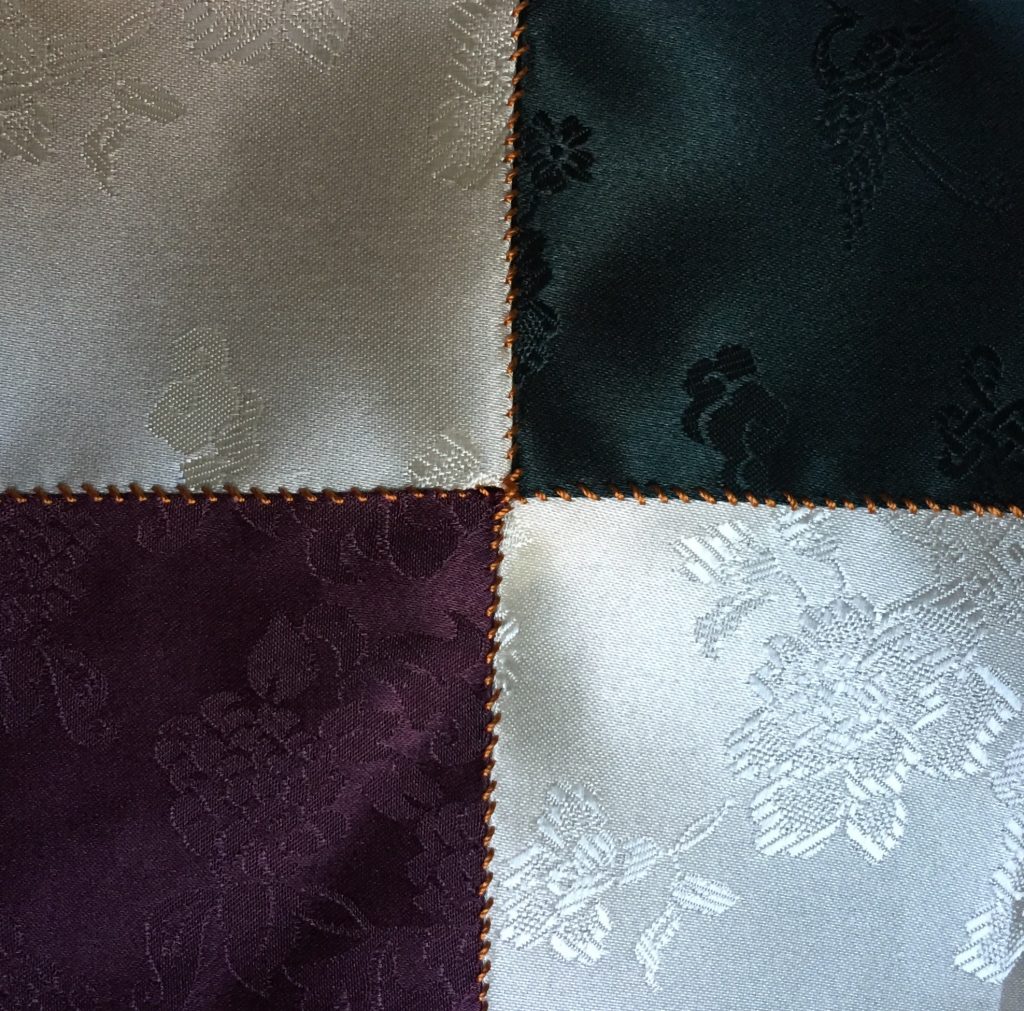 I did some work on my knitting, but a picture would look the same as the last couple weeks, so I didn't bother.  Next week will look different – I promise.
Have a great week!