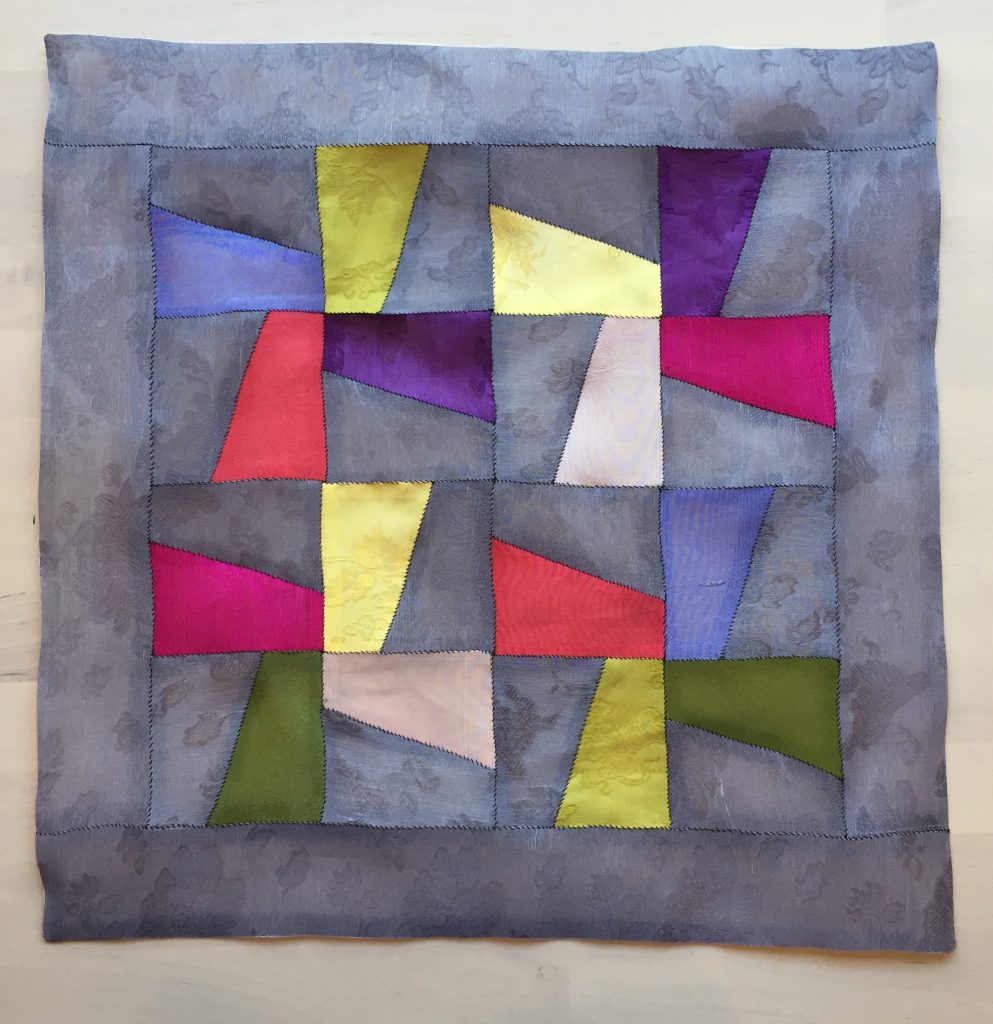 I finished my small pojagi this week.  It is not too big, only 16″ square, so it was a fairly quick project.  I love the contrast of the bright colours with the dark background.
I'm finishing up my summer series.  The sample will be scrappy and red, so I got started on pressing and cutting fabric from my stash for that.
I'm still working along on my summer cardigan.  I haven't gotten to the armholes yet, so it's still very easy.  It's great to work on doing the World Cup!