I'm super excited about this new pattern release. Actually it's a collection of patterns called the Luminosity Collection.
They shine like stained glass when the sun shines through them in a window. Made with Pojagi-style seams, they are totally reversible. Batik fabrics in vibrant colours make unique modern window coverings.
Gleam
The first in the collection, Gleam, is made with strips of batik fabric in colours and neutrals. Using the "loop and snip" method makes construction simple and straightforward.
If you've never tried a Pojagi-style seam, this would be an excellent first project. The pattern is available in my shop.
Glimmer
Glimmer is the second in the collection, and it is made with batik fat quarters. It looks great in any two colours or a colour and a neutral.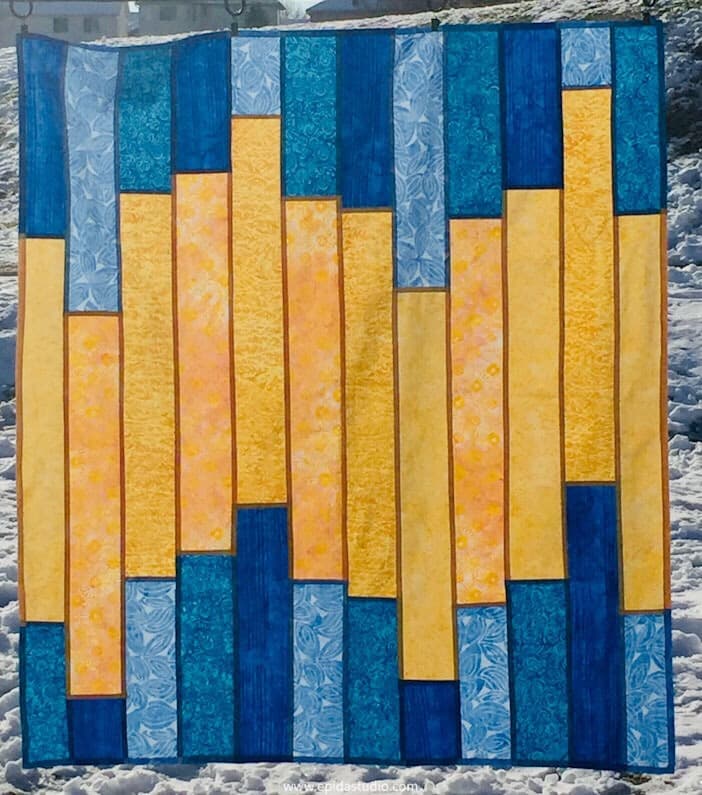 It has a similar construction technique to "Gleam" but with more pieces. It is available in my shop.
Glow
The third in the collection, Glow, is most people's favourite. Made with ten different colours, it really does glow like a rainbow after a storm.
The construction of this piece is slightly more difficult than "Gleam" and "Glimmer" but a confident beginner could do it as long as each step is followed carefully. It is also available in my shop.
Entire Collection
If you can't decide, you can get the special collection of all three patterns for the price of two. You can make seasonal pieces to rotate throughout the year. Get it at my shop.
When you make any of these, please share the pictures #luminositycollection or #epidastudio.  Enjoy!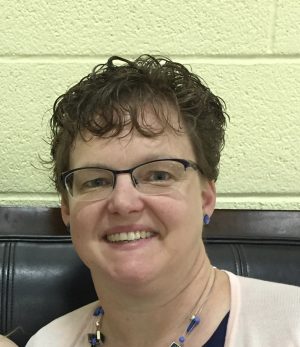 Elizabeth DeCroos
designer, teacher, speaker
Elizabeth enjoys doing all types of sewing and needlework and teaching others new techniques. For more information or to have her speak to your group click HERE.
---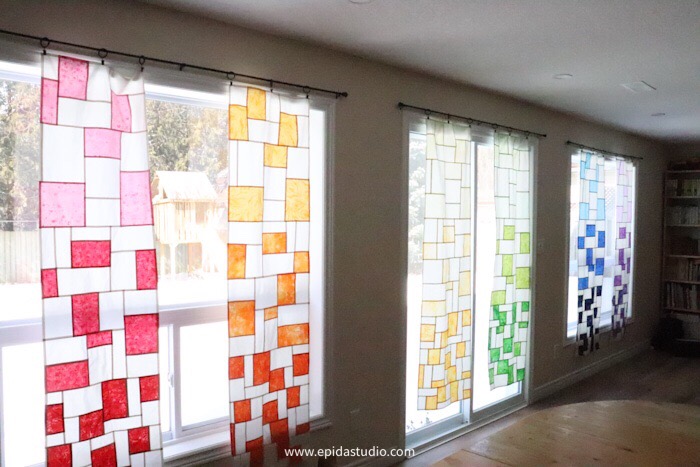 modern pojagi window hangings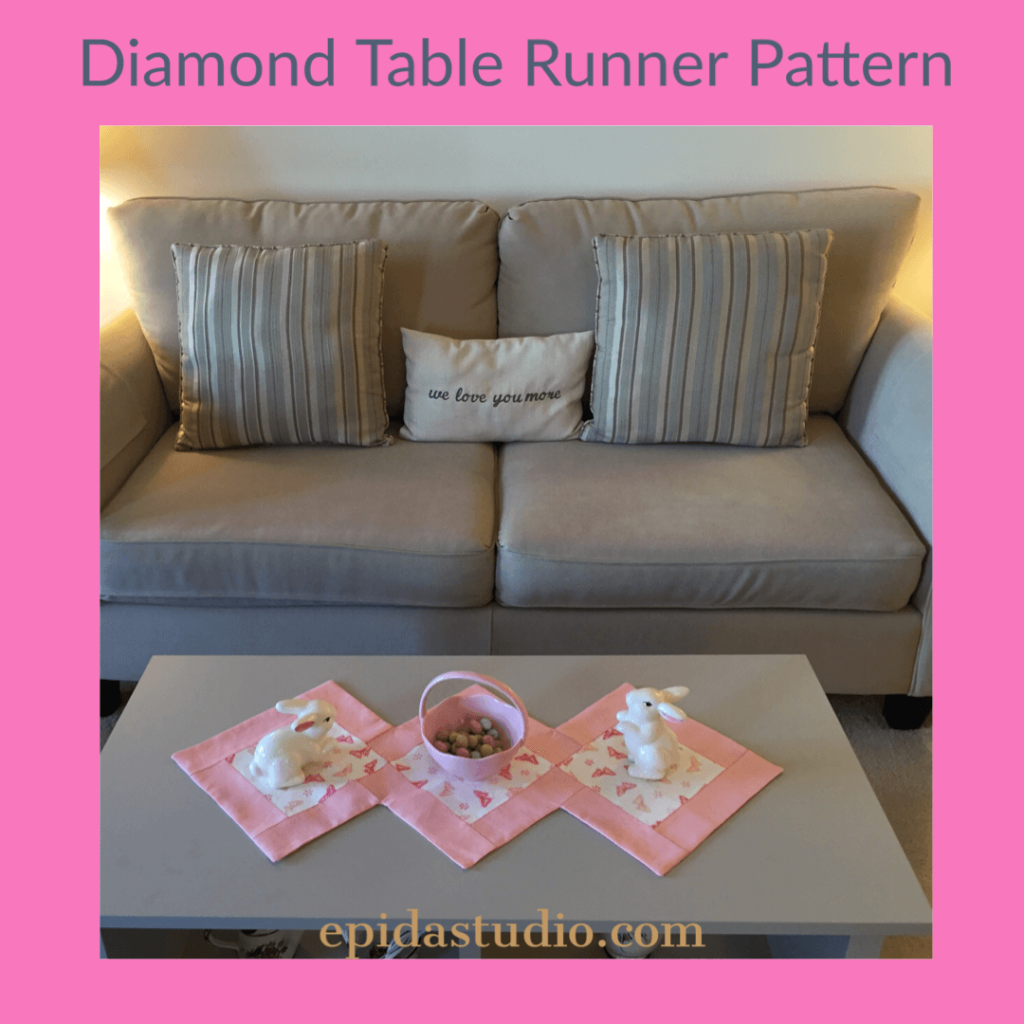 hand-stitched table runner