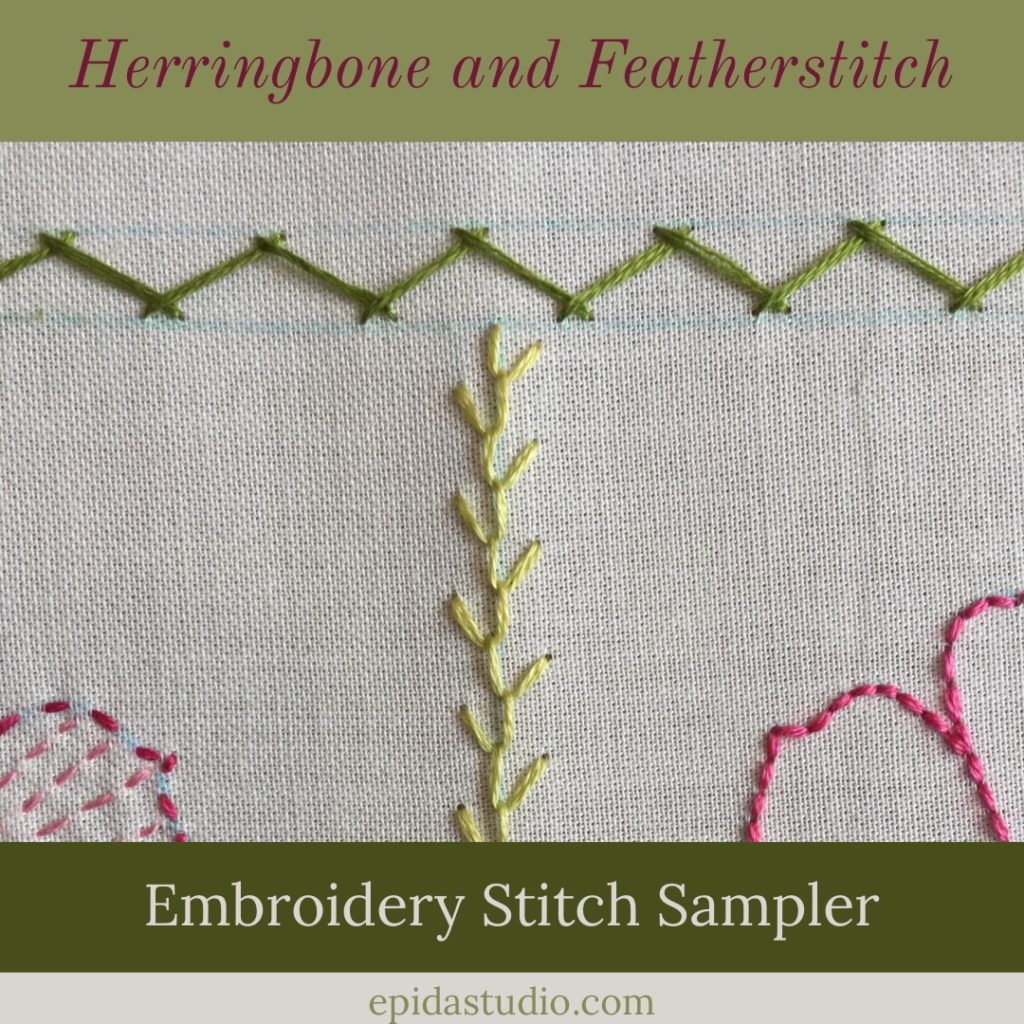 The motif stitch sampler needs some borders to finish it off, so I am using the herringbone stitch and featherstitch.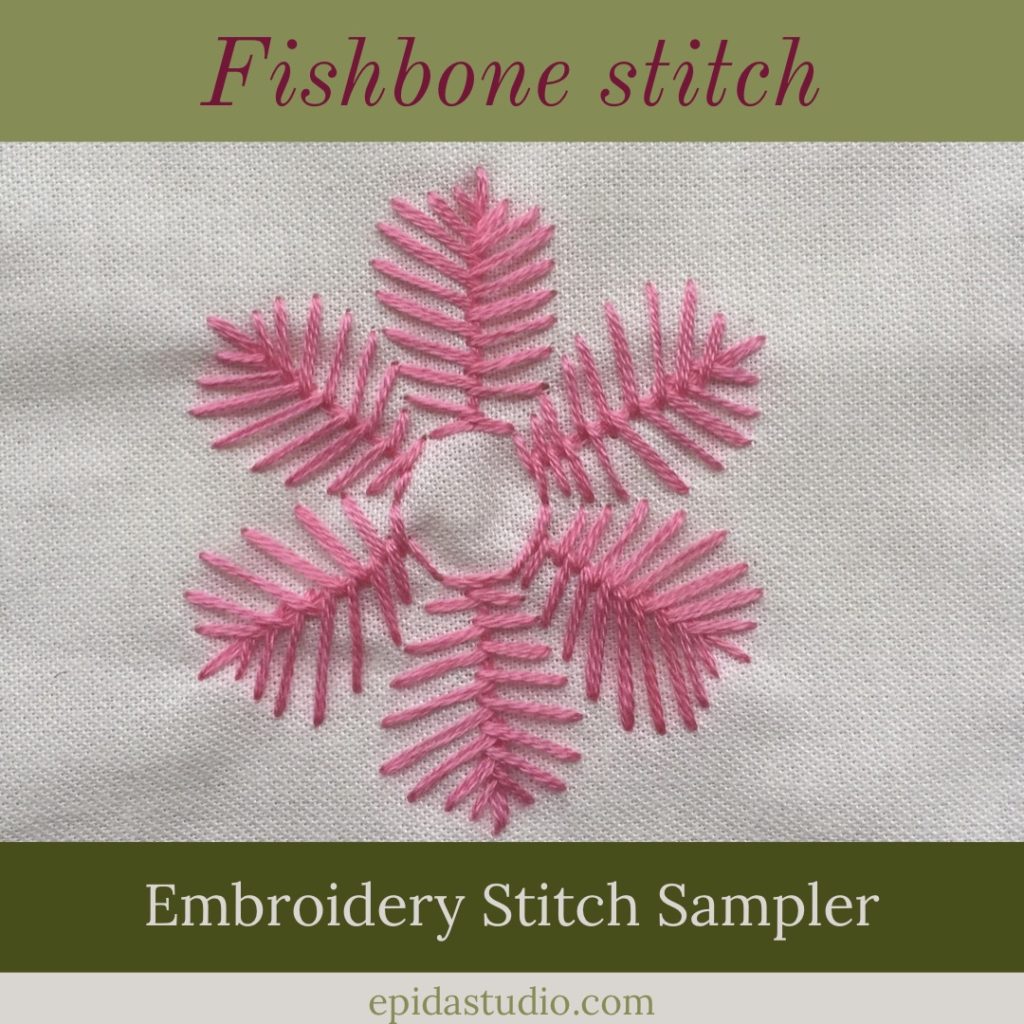 It is easy to understand how the fishbone stitch got its name. It has a centre "spine" with branches going off each side. It does resemble a fish skeleton. (Not that I'm an expert on fish).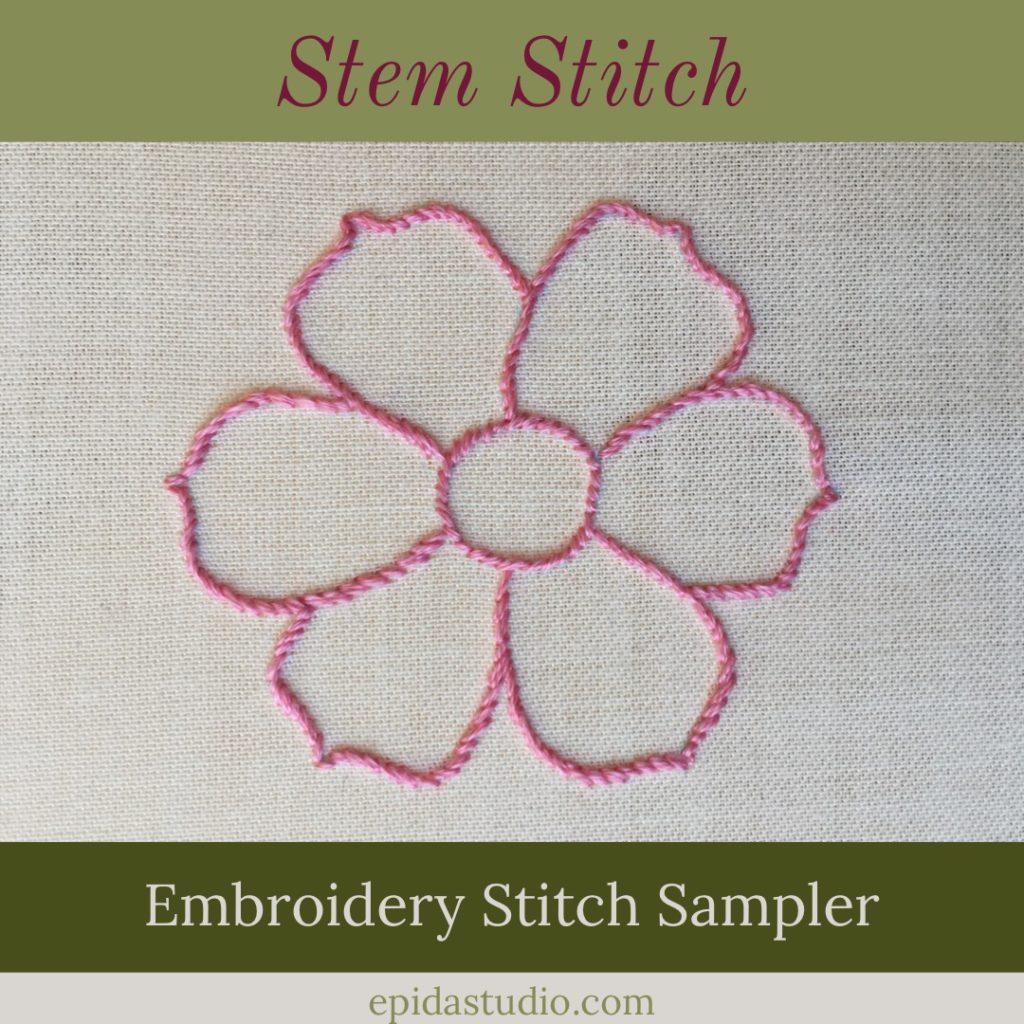 Stem stitch is a little similar to back stitch, but because the stitches overlap, the lines are smoother.