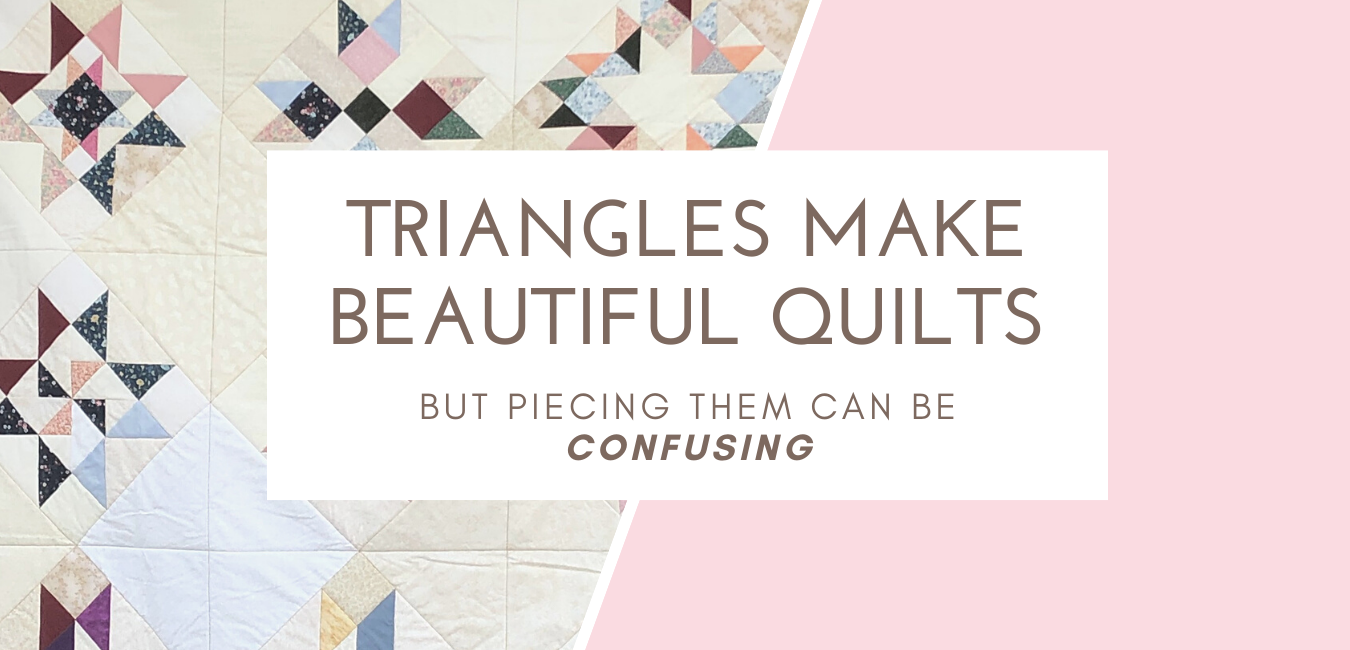 How do I know what method to use?
What size pieces should I cut?
The Triangle Reference Sheets are your answer.
Have all the steps and measurement info right at your fingertips.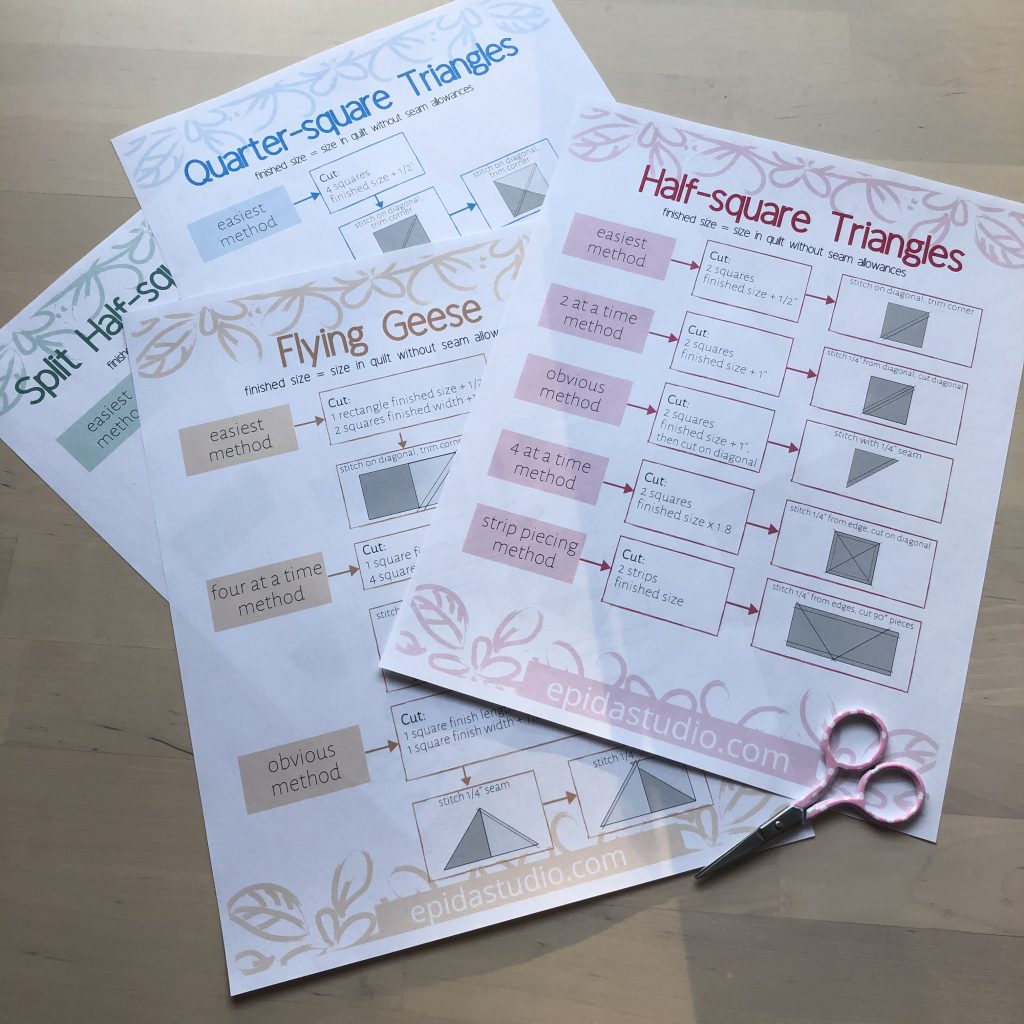 Is it a book with instructions?
No. The tutorials for all the techniques (including video) are available at Epida Studio. These are beautiful printable sheets that have the essential info (sizes and instruction summary) that you can post in your workspace for quick reference while you are sewing. That way you don't have to look it up every time.
---
There is a separate sheet for each triangle type:




---
Each sheet contains information for multiple methods of constuction.
You will be a triangle expert.
---
about Epida Studio…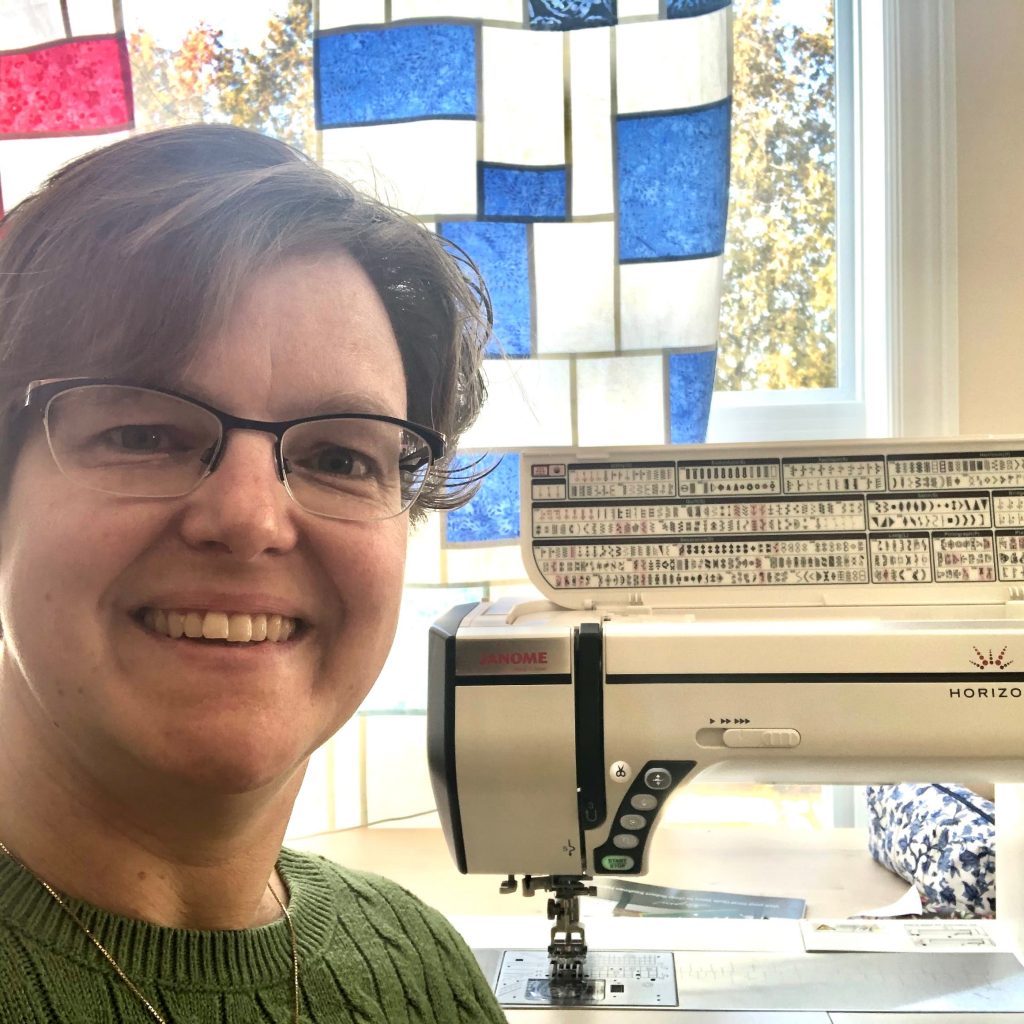 Hi!
I'm Elizabeth, the designer here at Epida Studio. I have been quilting and sewing for over 35 years. Even on days I don't do any stitching, I am usually thinking about a project or two.
I love to help people expand their skills and I know these reference sheets will be useful to you.