These panels began as an idea in my brain over a year ago. After I developed the pojagi by machine technique, I was curious to see how it would work out in large panels. These are made with batik fabric in a rainbow of colour.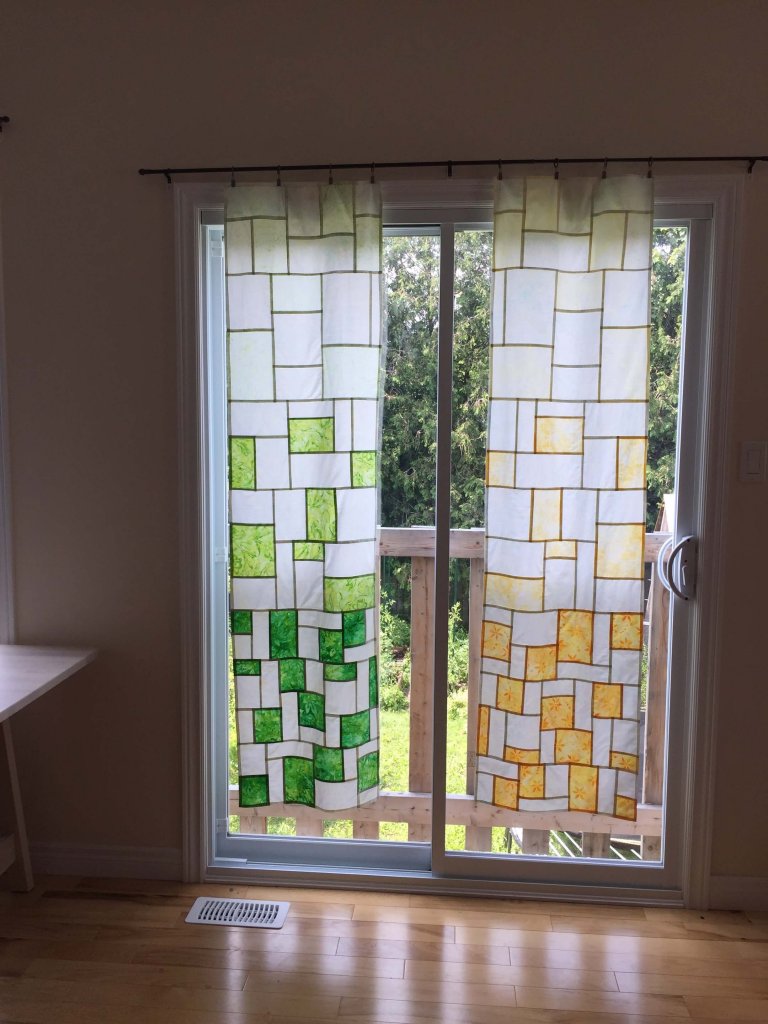 These are reversible, so there is no right or wrong side. That is why batik is the perfect fabric for this technique. It's not quite silk, but it's still nice. They glow in bright sunlight.
I'm still looking for a neutral fabric that is more translucent. The white batik is great if you need a privacy option, but it would be nice to have other options.
---
---