We've reached the last of our Christmas Countdown! This is our tenth small pojagi project and the end of the Christmas collection. This one is pretty easy compared to some of the other projects, but it's one of my favourites. Even if you haven't done any other projects, you shouldn't have a problem with this one.
For the drop ornament, you will need two colours of handkerchief linen, size 8 and 12 Perle cotton and some stuffing.
Cut six pieces of background fabric 3″ x 3 1/2″ and mark one edge with a 1/4″ seam allowance. Cut three pieces of accent fabric 4″ long, with seams marked 2″ apart down it.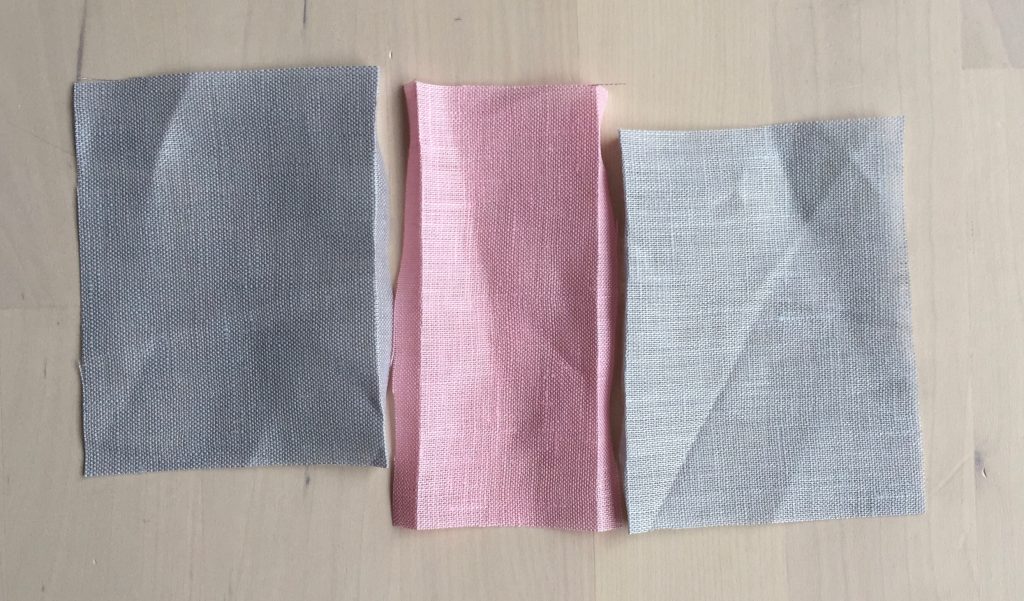 Join three pieces using a pojagi seam so that the background pieces are lined up at opposite ends of the accent piece.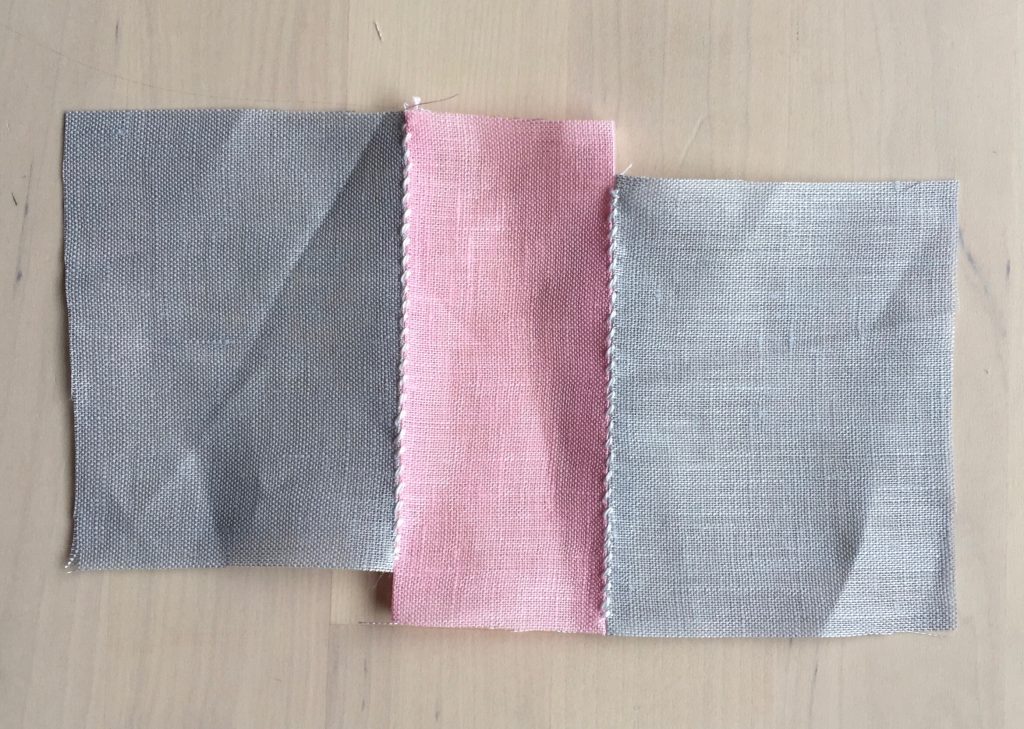 Line up the pattern with the seams and mark with a Hera marker.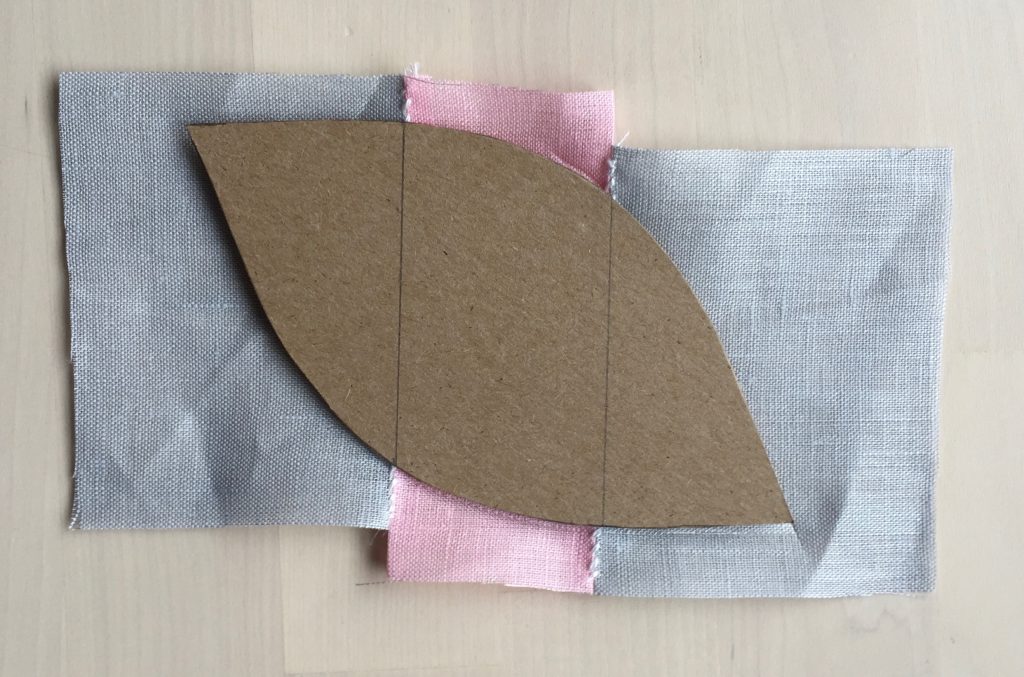 Trim around the marked line with a 1/4″ seam allowance.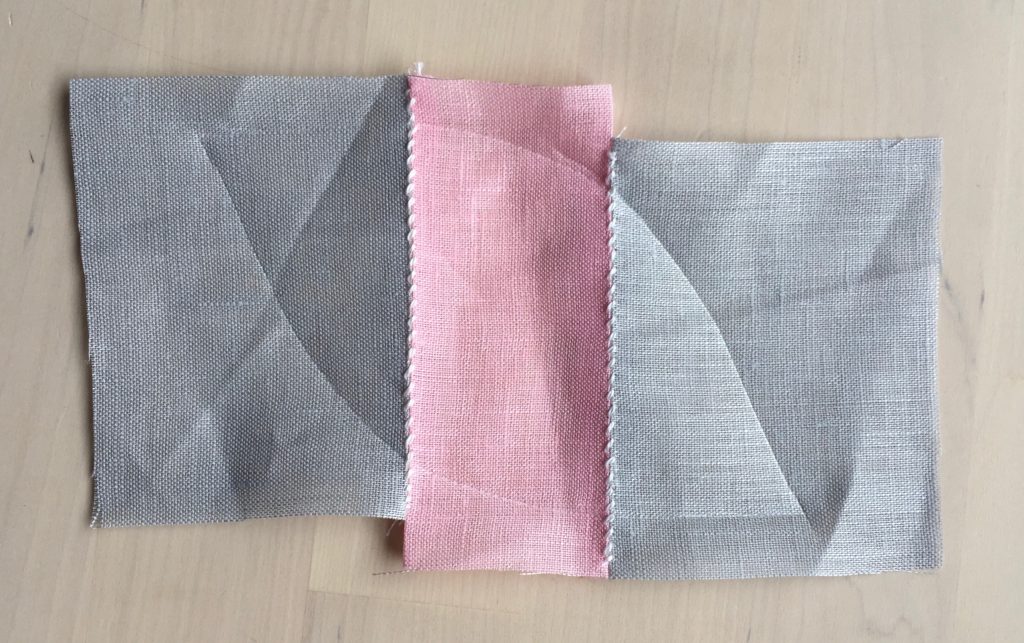 Repeat two times so that you have three identical pieces.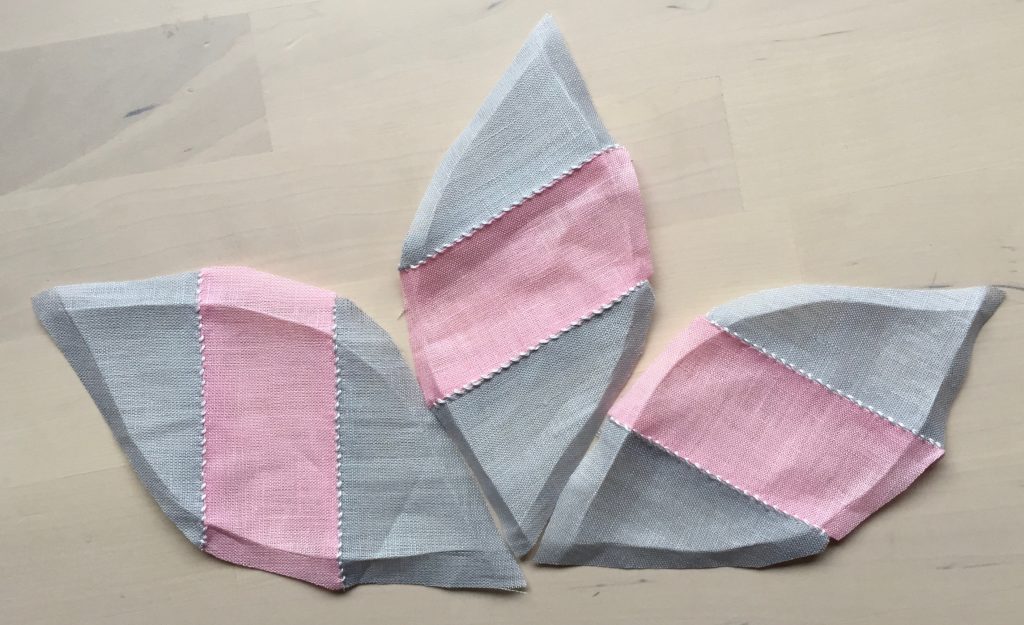 Line up two pieces at one corner, and pin along the edge. Join with the same braided edge stitch that was used in the circle ornament with size 12 Perle cotton.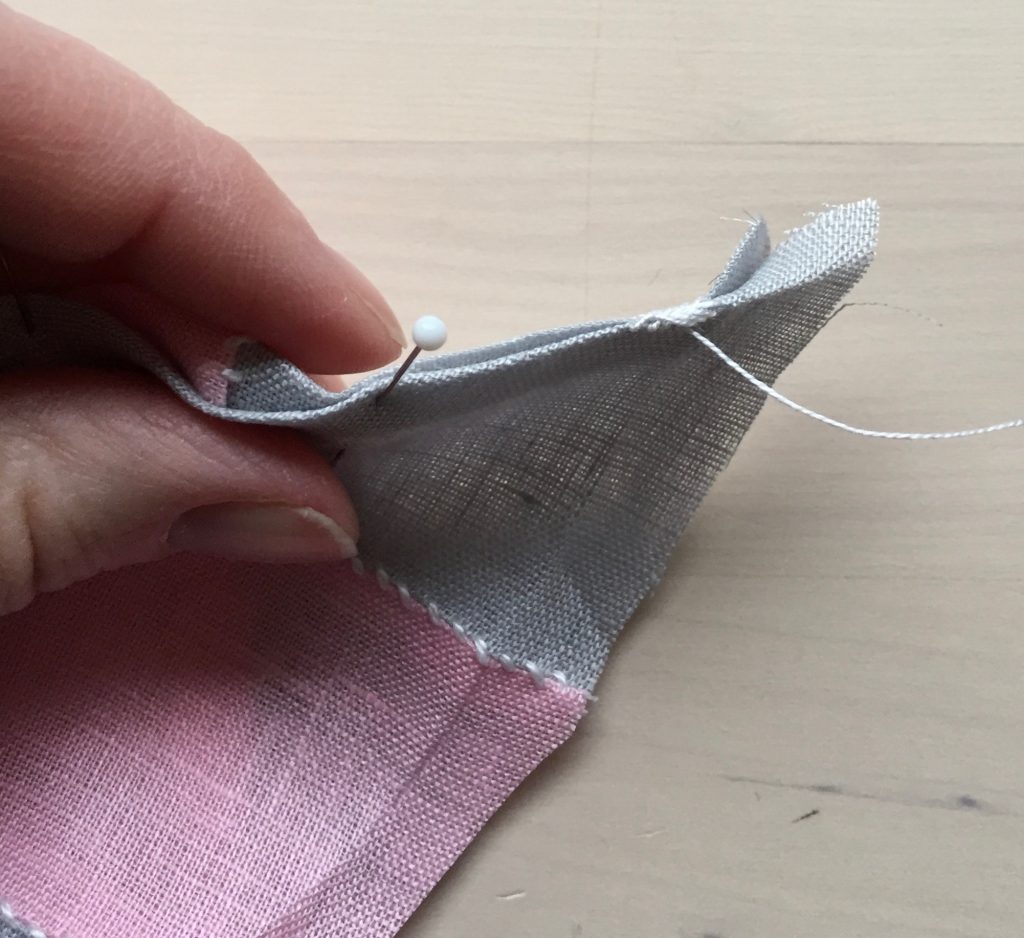 Don't go into the seam allowances at the ends, just go from point to point.

Carefully pin the third side on, matching up the end points. Make sure there are only two sides pinned together and the third doesn't get caught. Sew this seam with the same braided edge stitch.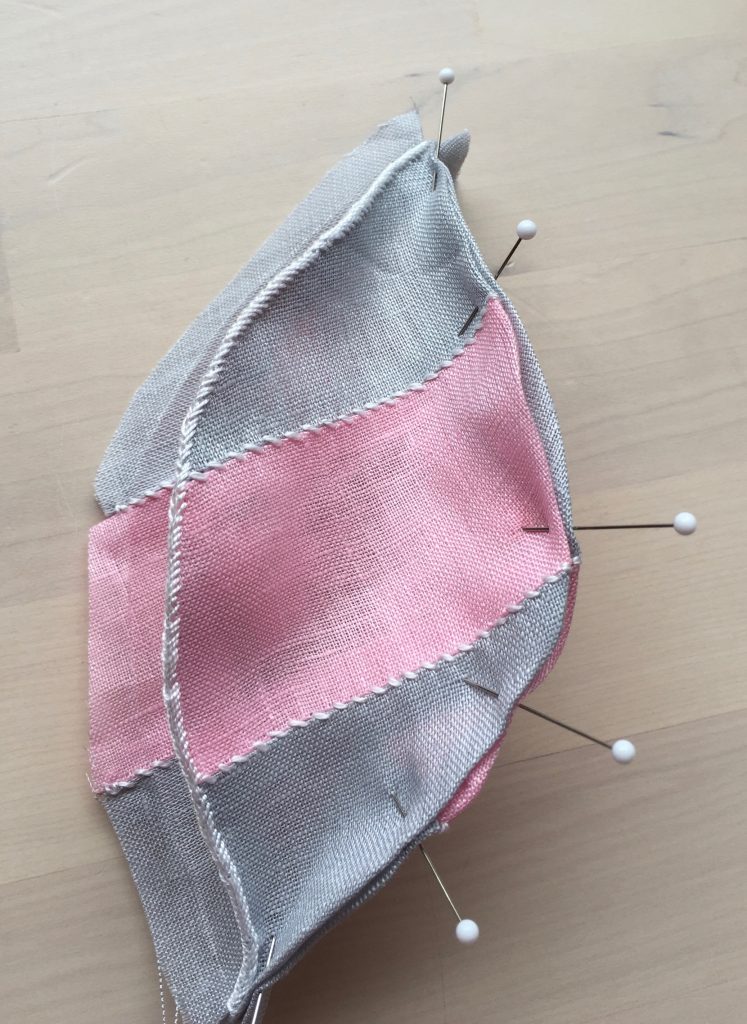 Now two seams are done and the third is open.

Pin the third side closed, and stitch partway.

Stuff through the opening and then finish stitching it closed.

Stitch to the end point, and then bury the closing knot inside.

Add a loop for hanging and it's done!

I hope you enjoyed this Christmas collection of projects. Check out the other projects HERE.
---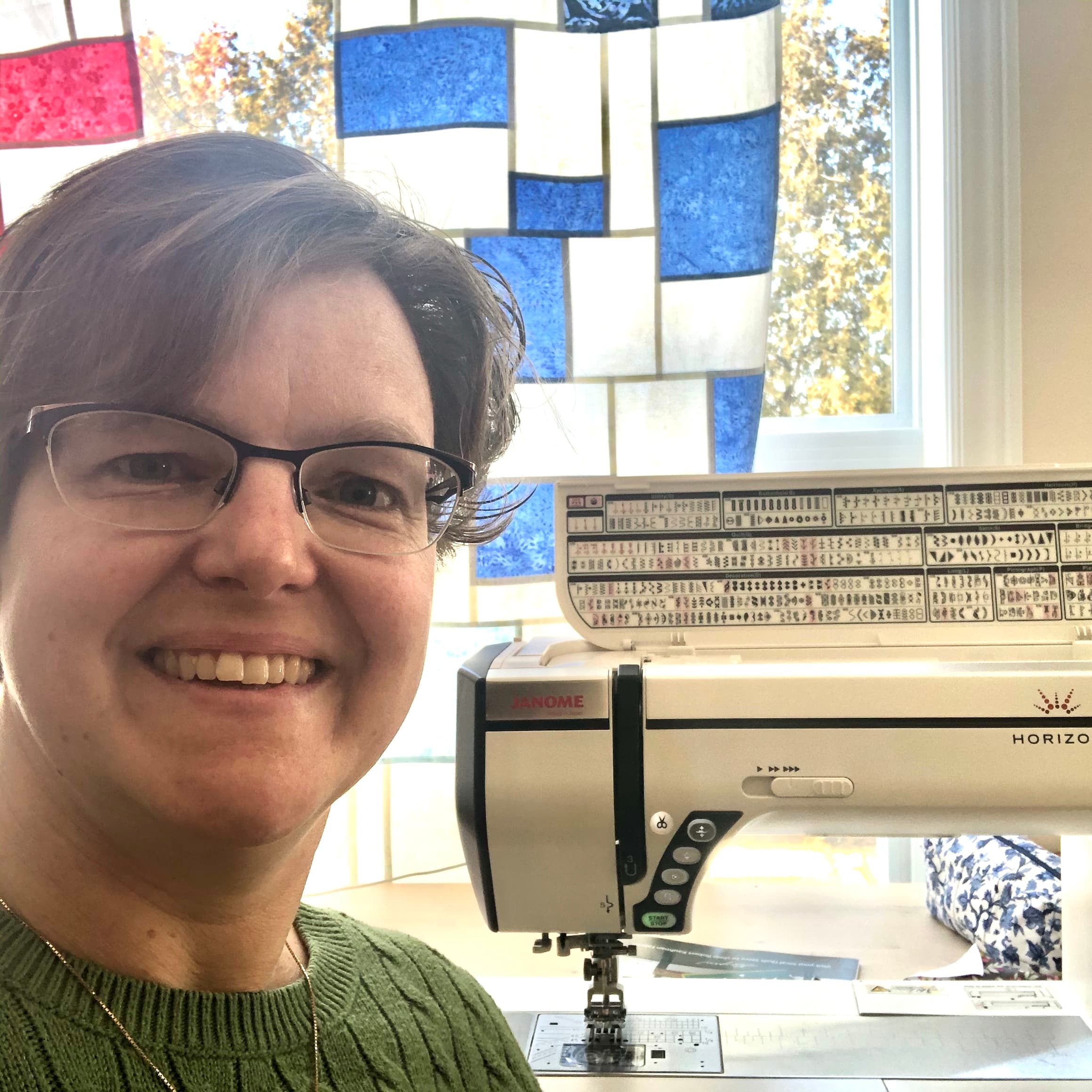 Elizabeth DeCroos
designer, teacher, speaker
Elizabeth enjoys doing all types of sewing and needlework and teaching others new techniques. For more information or to have her speak to your group click HERE.