Freestyle embroidery is fun and low-stress. Using a few basic stitches you can create things that are both beautiful and unique. The nice thing is it can be done with almost any kind of materials that you have on hand. Thread can be wool, cotton, linen, even polyester – whatever you have in the size and colour that you want. Any kind of fabric works too. You can embroider on clothing, table linens, tea towels, blankets, upholstery, or whatever you find. You are only limited by your imagination. There is no counting threads to worry about, it is like doodling, but with stitches.
In the next few weeks, I am going to walk through a simple freestyle embroidery project from planning to finishing.
planning
The amount of planning is totally up to you. Some people feel better having an exact design with lines laid out to trace. If you want this, iron-on designs are perfect. There are no surprises, and you can see exactly what it will look like. Some people are free spirits and just start stitching, making it up as they go along. I am somewhere in the middle. I want a basic plan and idea, but I don't need exact line. Also, I stitch better than I draw, so trying to draw it exactly would be frustrating.
I want a picture to hang on the wall, so it will be fairly large. It will have wildflowers and a Bible verse. I haven't decided if I will frame it in a hoop or look for a square frame, but I can decide that later.
rough sketching
For my design, I want it round, so on a piece of paper I draw a shape vaguely resembling a circle. As you can see, it is not too round, but that is okay. This is just a rough diagram.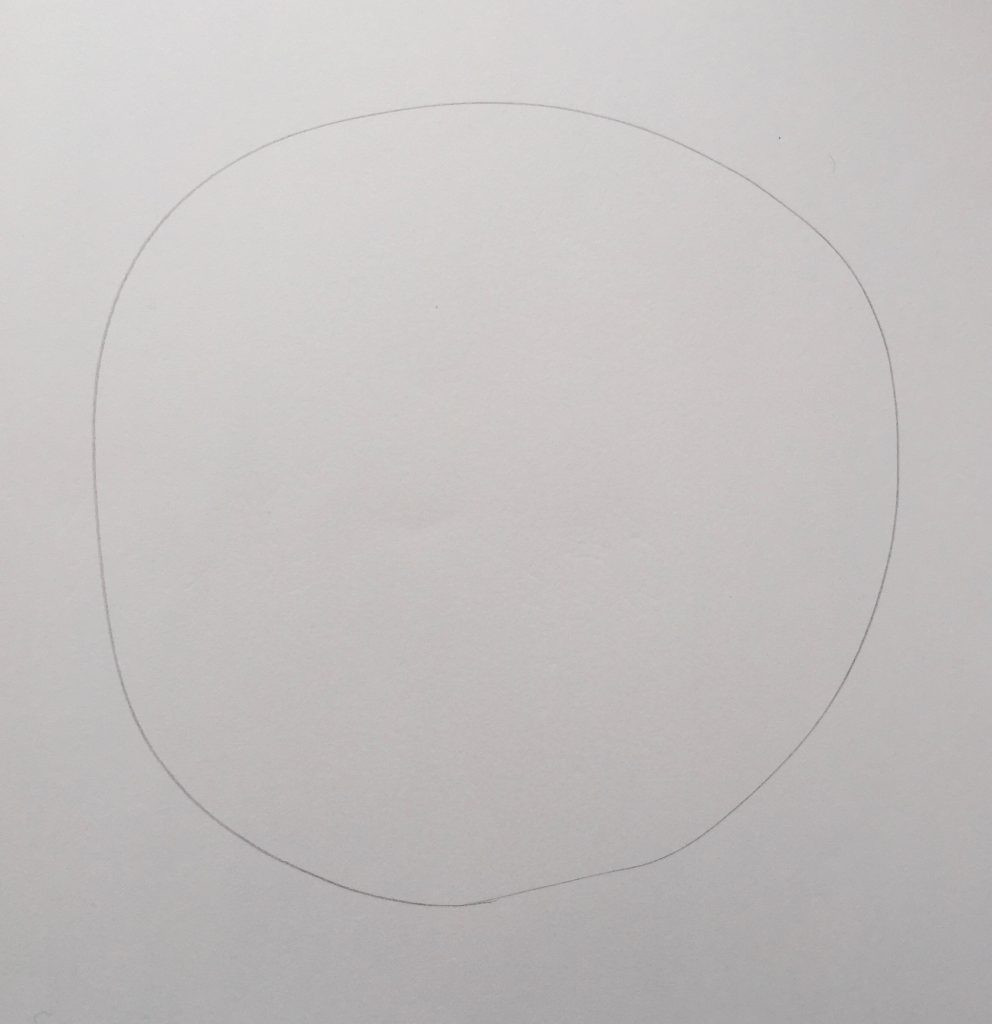 I want long stems of wildflowers going up one side, so I put those in.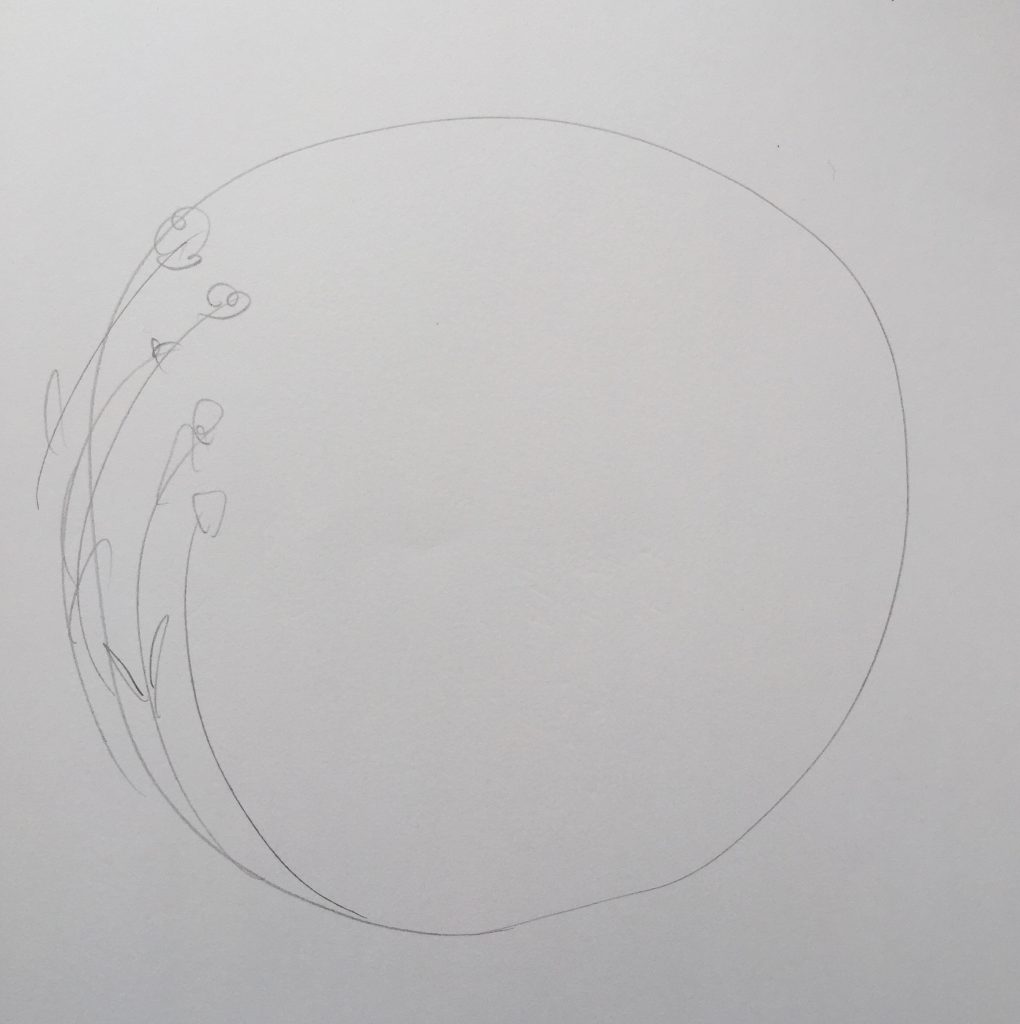 I want short stems across the bottom and on the other side.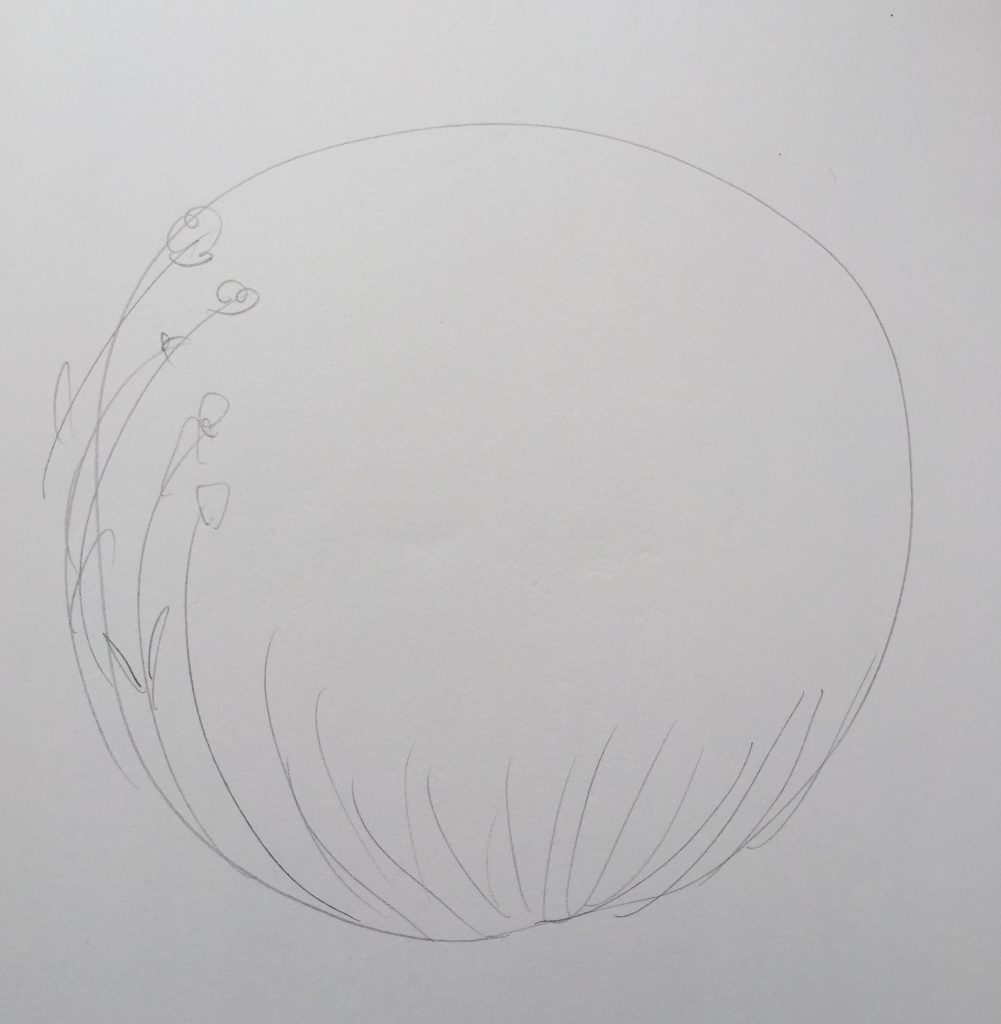 There will be some kind of border in the upper right side and words in that spot.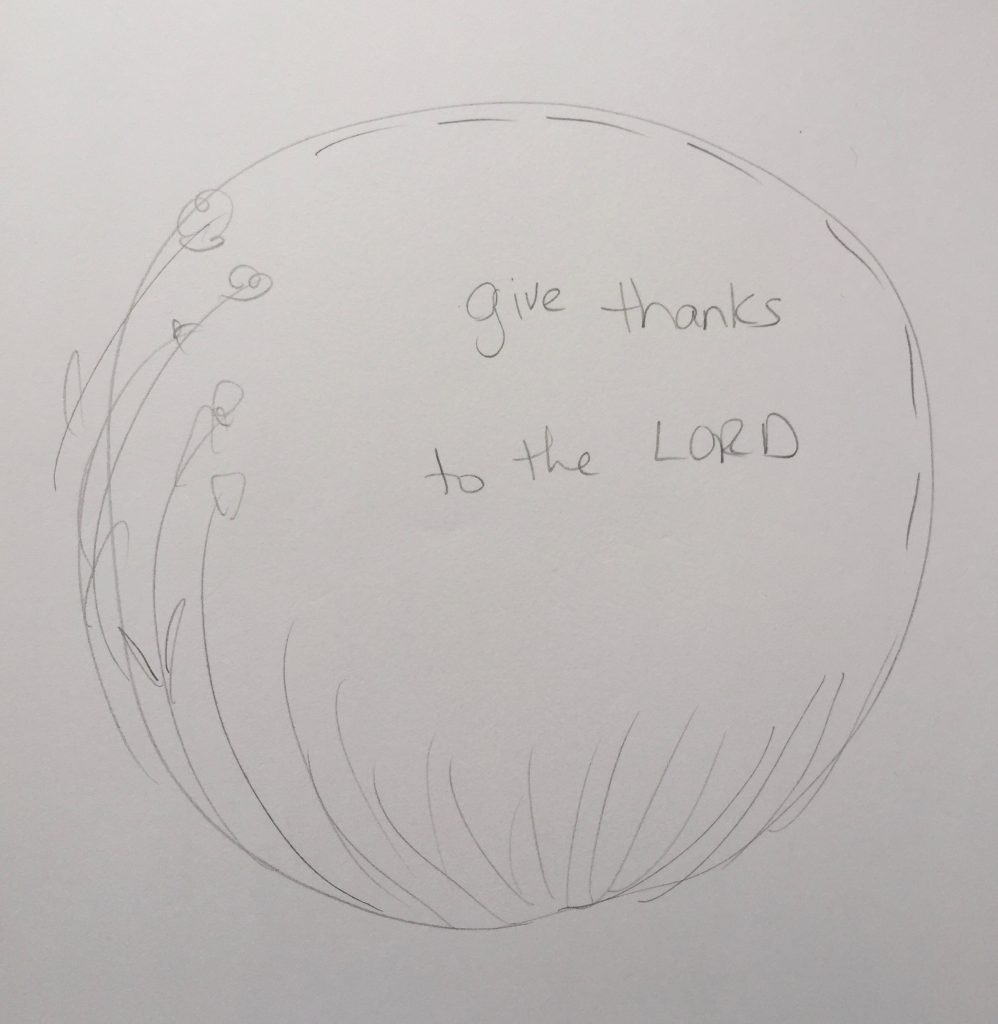 You can see that I did not spend a lot of time drawing this, it is just a rough sketch. I want to see if it is balanced, and get an idea for size.
This looks pretty good. I know the finished project won't look exactly like this drawing, but it gives me a starting point.
[mailerlite_form form_id=3]
---
---