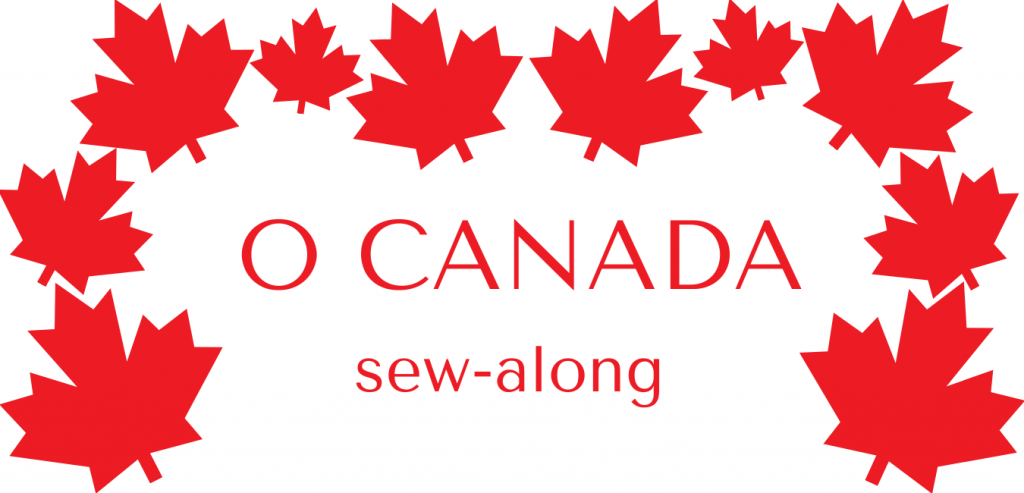 The original sew-along is over, but you can still join the fun. Make the pattern and check out the Facebook group to see what others have made.
Make a maple leaf window hanging.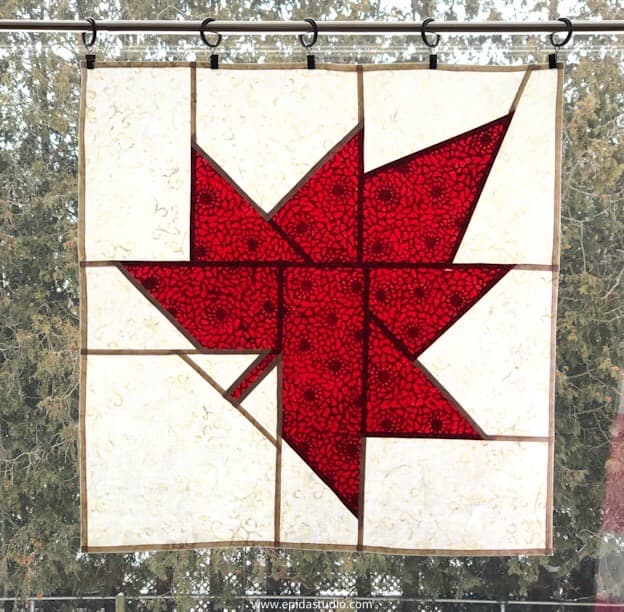 This window hanging is made with reversible patchwork. The seams are totally finished on both sides, so there are no raw edges exposed. In the sunlight, it glows like stained glass.
When is the sew-along?
We will make our window hangings in June 2021. They will be ready to hang by Canada Day.
If you missed these dates, you can always make one to hang in the fall.
How do I participate?

Sign up (form below)
Get the pattern
Join the Facebook group to win prizes
Make your maple leaf in June
Hang it July 1
Share a picture

Where can I get the pattern?
Print and digital patterns are available in the Epida Studio Shop.
What if I need more help?
This is not quilting, it is a different patchwork technique. If it is your first project, you might need more help.
There are two options that will take you step by step through the whole process. You can take the online course at your own pace or take a live workshop.
Wait, did you say "prizes"?
Yes! Join the facebook group and follow on instagram for a chance to win some great Canadian prizes.
NOTE: As of July 2021, prizes have already been awarded.
More questions
How big is the hanging?
24″ square
What fabric is used?
Any fabric can be used, but batik fabric gives it the stained glass glow.
How long will it take to make?
It will probably take a beginner between 5-8 hours.
What is the technique?
It uses modern pojagi, a reversible patchwork seam technique.

Anything else?
---
---