This pojagi key chain uses up the smallest scraps that you might have saved. Even a beginner will be able to stitch it up quickly and have a finished product that is both beautiful and useful. It is not necessarily a Christmas project, but it would make a great little gift.
You will need three cardboard templates for this project – 1″ square, 1″ x 1/2″, 1-1/2″ x 1/2″. Cut these from lightweight cardboard like a cracker or cereal box.
1. Cut out the pieces
Choose three different colours and mark with a Hera and cut out 1/4″ from the edge. For a more detailed tutorial, click HERE. Cut out two of each piece. You will also need a piece of ribbon about 4″ long and a ring.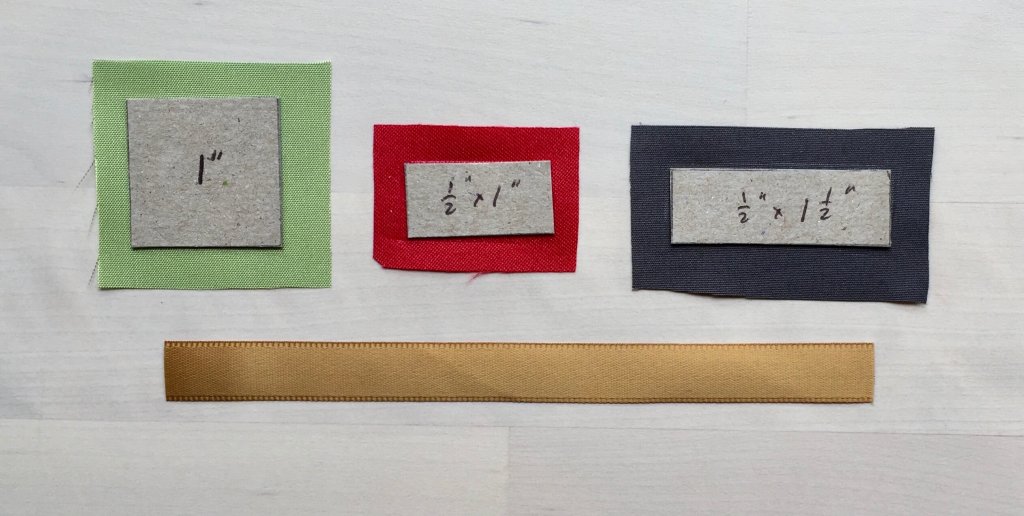 2. Stitch together
Stitch the 1″ x 1/2″ piece to the side of the 1″ square using the lined pojagi seam technique. Add the 1-1/2″ x 1/2″ piece to the top of those.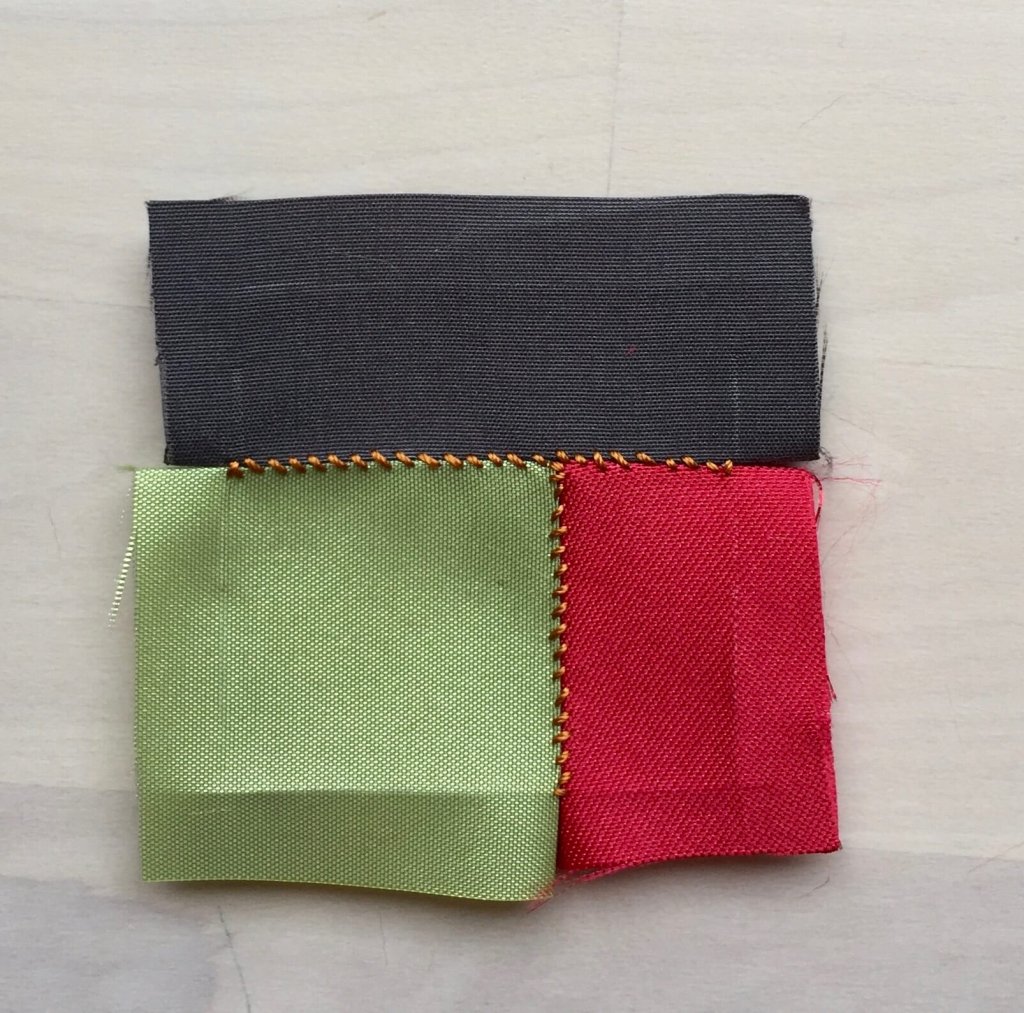 4. Repeat
Join the other pieces in the same way, but make it a mirror image of the first set.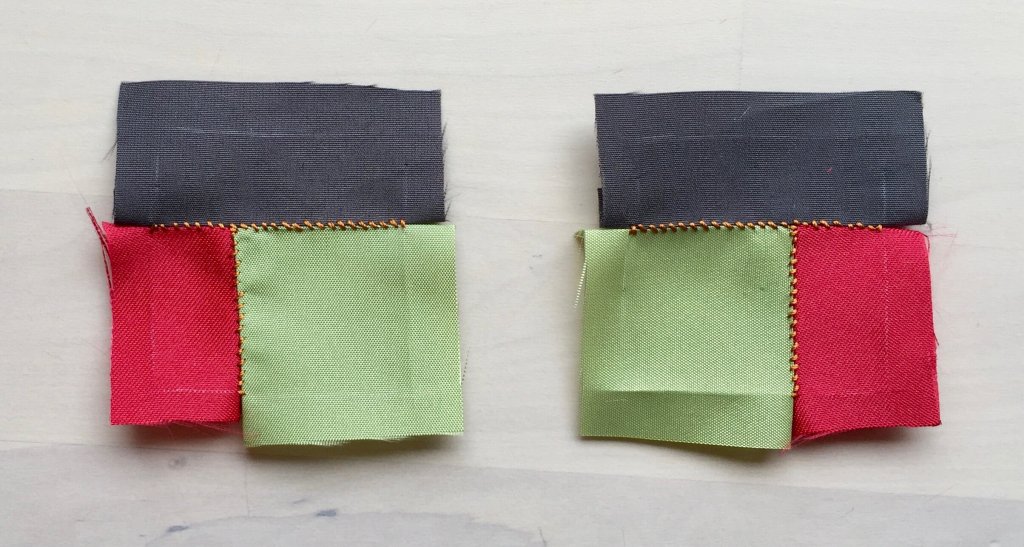 5. Add the ribbon
Place the pieces right sides together, lining up the seam lines. Fold the ribbon and put the loop in between the pieces, with the ends sticking out at least 1/4″. Pin to hold in place.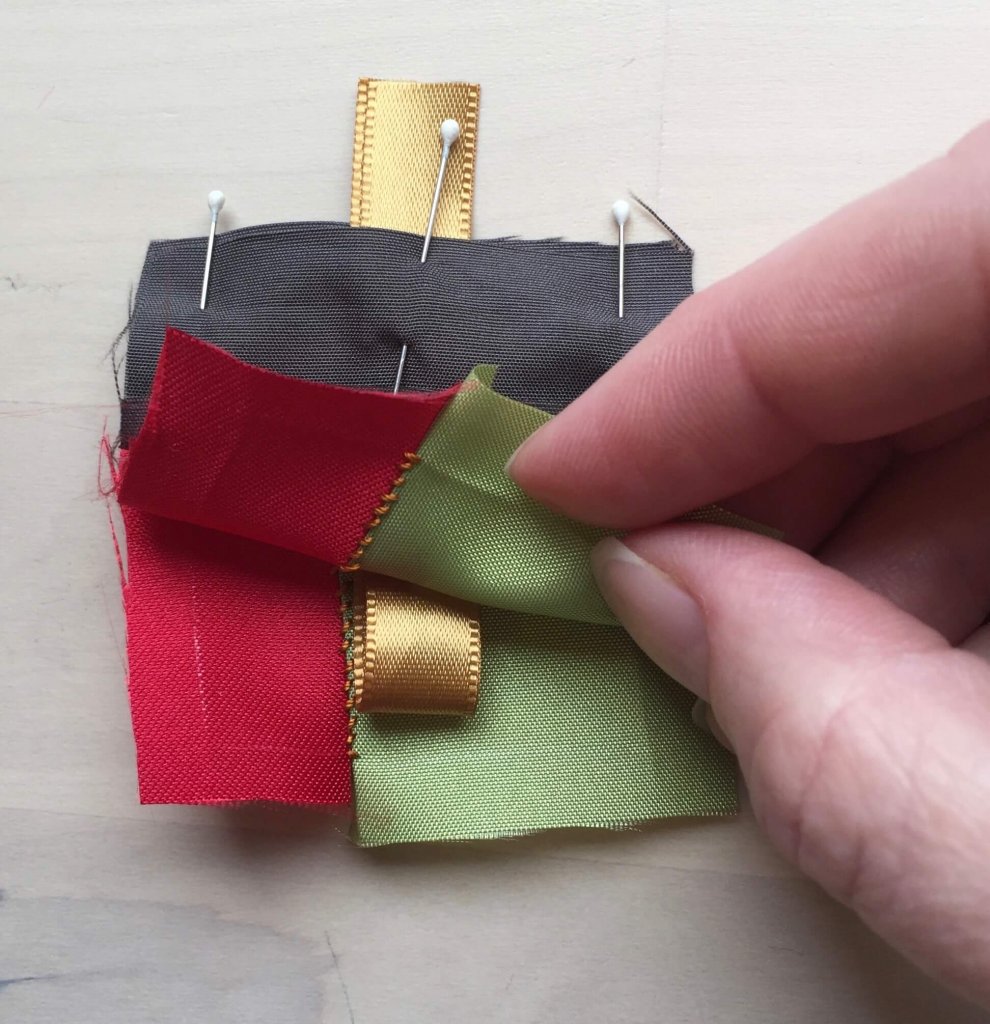 Stitch with a sewing machine right on the seam line just over the ribbon to attach it.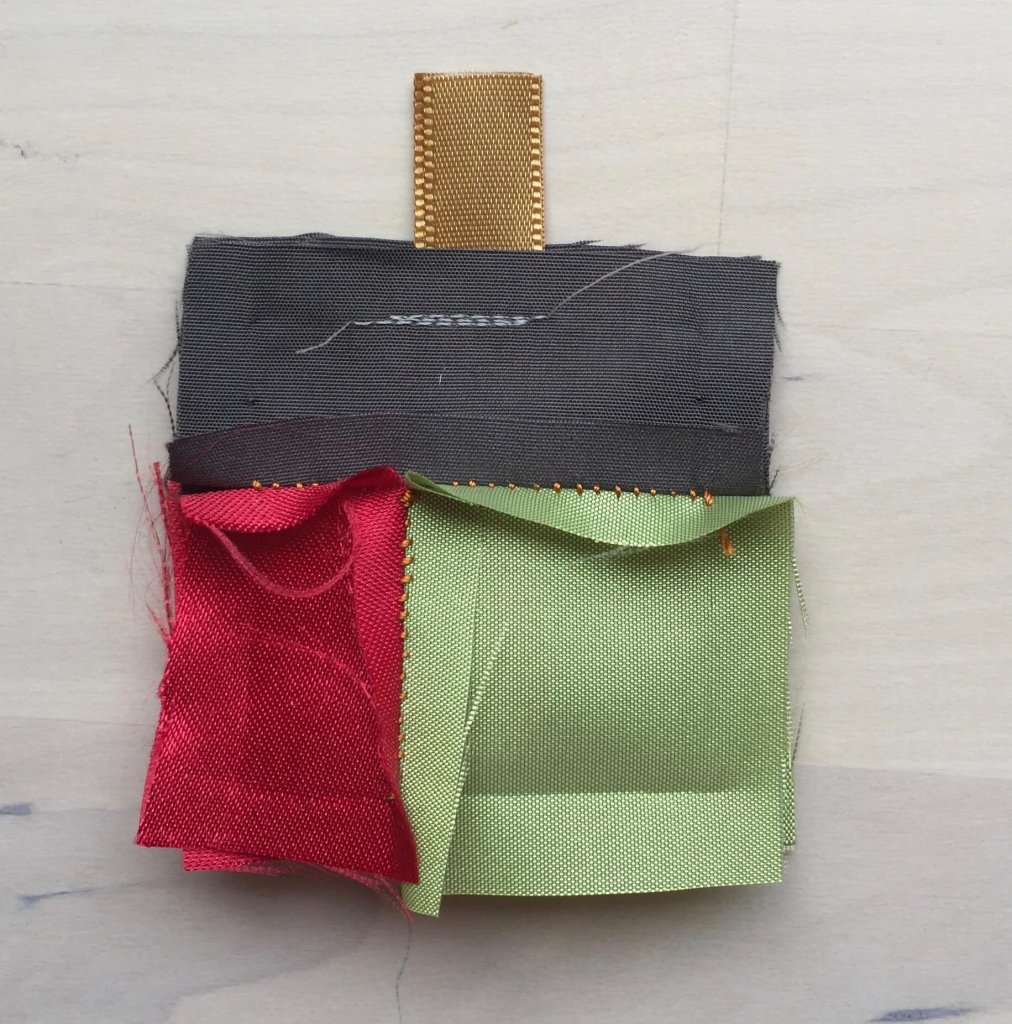 6. Put wrong sides together
Fold the seam allowances to the inside on the marks made by the Hera. Align the two pieces wrong sides together and pin to hold. If you have pure silk, you can probably get away with fewer pins. My fabric has some polyester in it, so it doesn't hold the crease as well.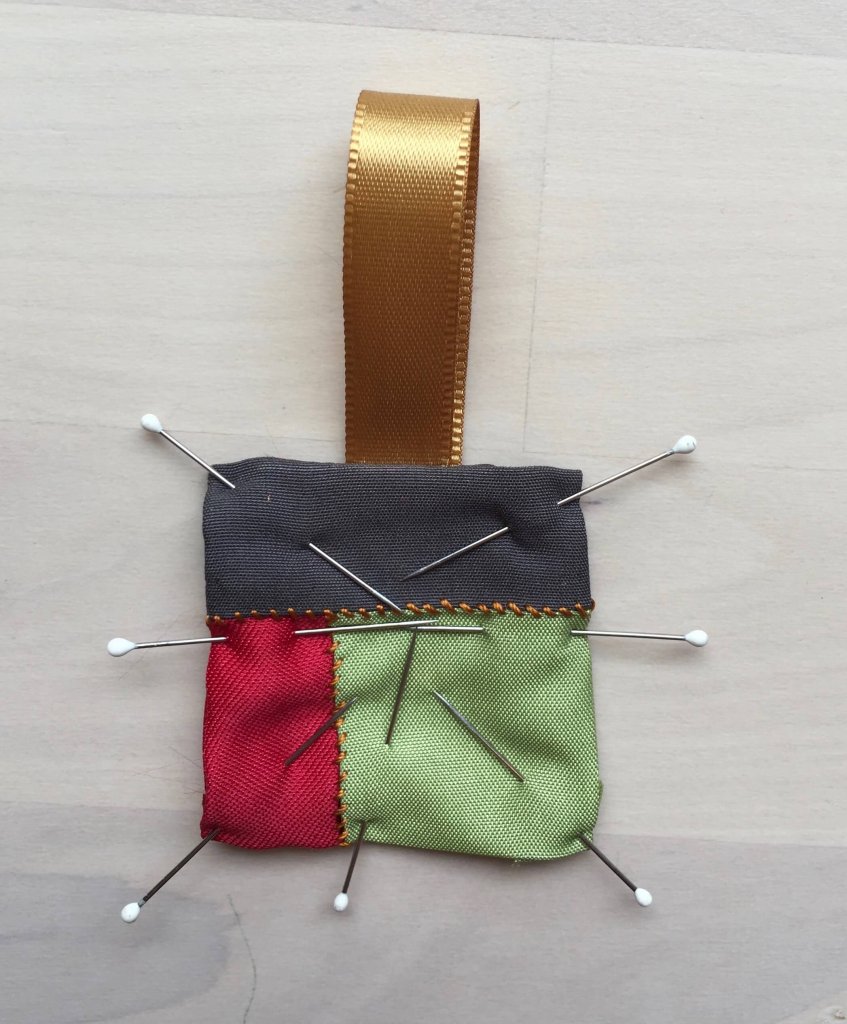 7. Edge stitch
Using the same thread, finish the edge with the braid-look pojagi edge stitch. You can find a tutorial for that HERE. Start right beside the ribbon and go around the edge to the other side of the ribbon.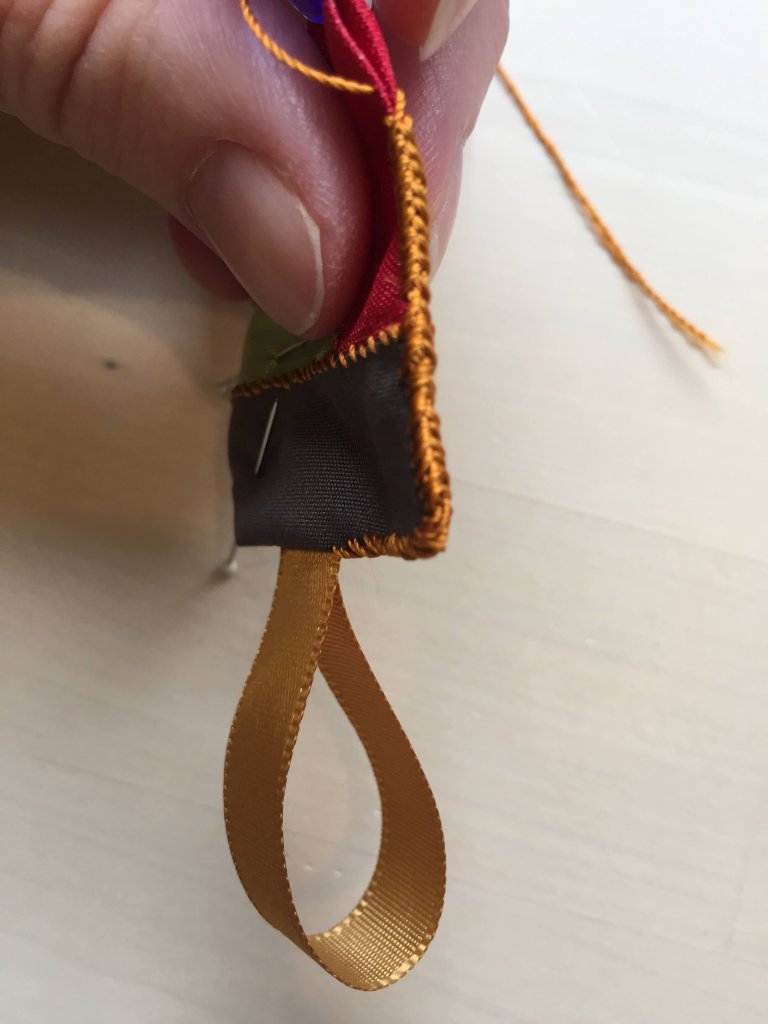 8. Add the ring
Thread the key ring onto the ribbon loop.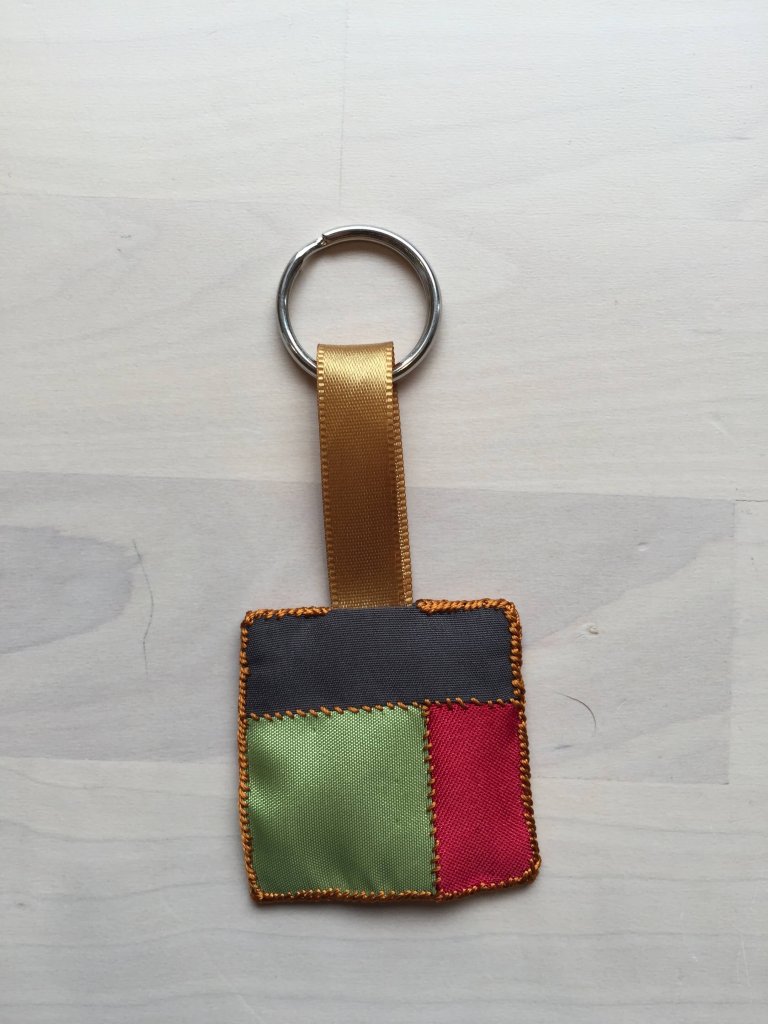 To keep the ring in place, take a few tack stitches through the ribbon close to the ring.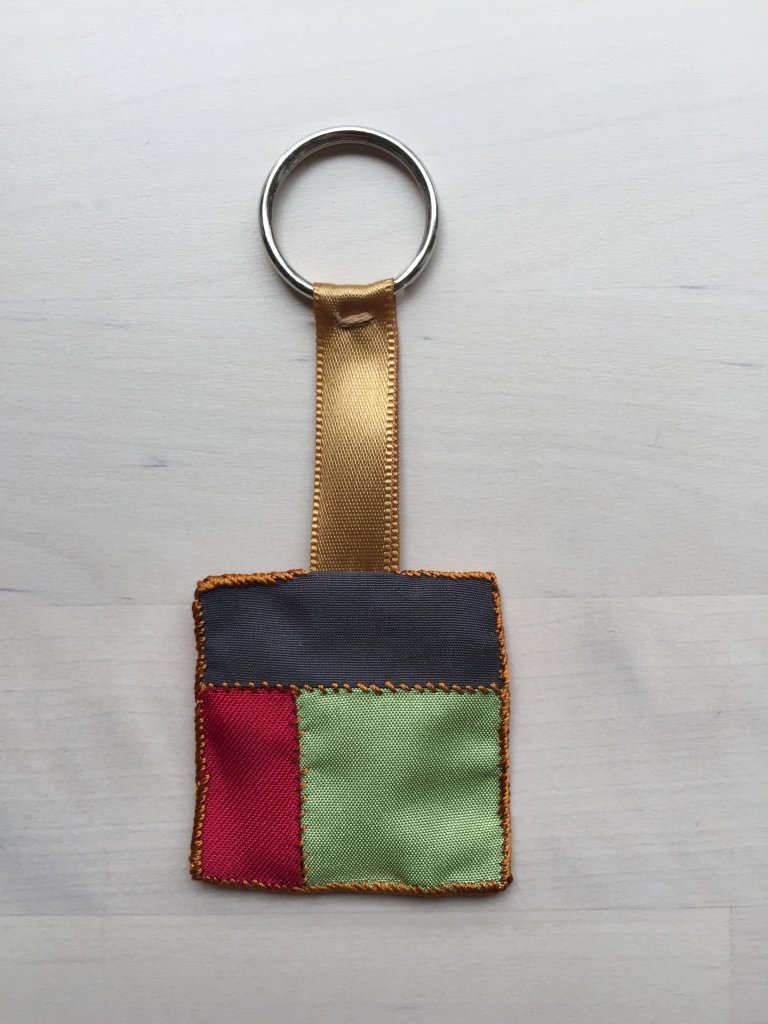 It's done! Keep your keys in style.
Don't forget the other projects in the 2018 Pojagi Christmas Countdown.
---