Often embroidery is inspired by nature. Plants, animals, insects and even people are common subjects. But don't overlook another possible option – architechture.
There are many great buildings that would make beautiful embroidery pieces.
Embroidery can be done to commemorate a special vacation, even or favourite place. An embroidery of a childhood home might be the perfect gift for someone who has everything.
In this embroidery series, I am going to take you through an embroidery project from start to finish. The subject of this embroidery is a house.
You are welcome to follow along and embroider the same house, or use the ideas to inspire your own unique design.
---
If you follow along, there will be three different embroidery options – relaxed, intense and insane.
Relaxed is a simple option that can be done quickly. It is perfect for beginners or those just looking for a quick project.
Intense will use a few more stitches for texture and interest.
Insane will use a variety of stitches and colour. It will be the most time consuming and complicated.
---
The house I chose does not have any special significance to me other than I like the way it looks. I took a walk through my neighbourhood and took pictures of houses that looked nice.
As I went through the pictures, I looked for a few specific things. I wanted houses that were interesting, but not too complex. It is easy to add interest with embroidery stitches, so I didn't need a complicated design to start off with.
Also, I am not very good at drawing, so I wanted a house that was mostly flat on the front. That way I didn't have to deal with perspective and angles. I'm sure that won't be a problem for those with better line drawing skills than I have.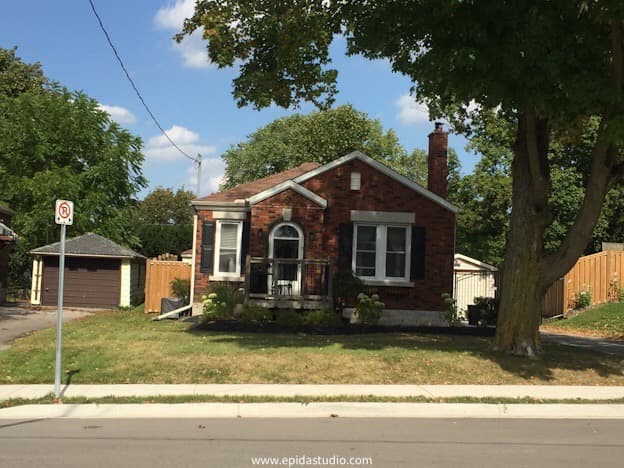 After looking through the pictures, I decided on this house. It met all the criteria, and I knew I could also embellish it with flowers and a tree if I wanted.
I printed the picture in black and white on regular paper. This allowed me to draw right on the picture. I put bold marker lines to mark the features and could then trace them onto another paper.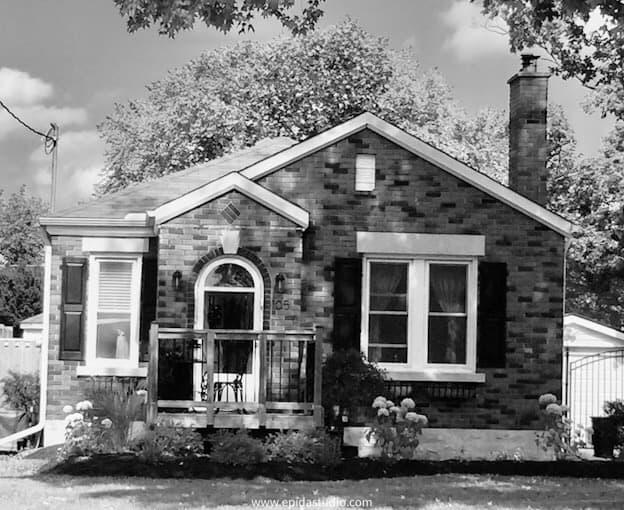 Some of the features I ignored, like the porch and drain pipe, and I moved the left window a bit to see the whole thing.
The picture is definitely two-dimensional. Although there are different layers in the house, I tried to keep it simple.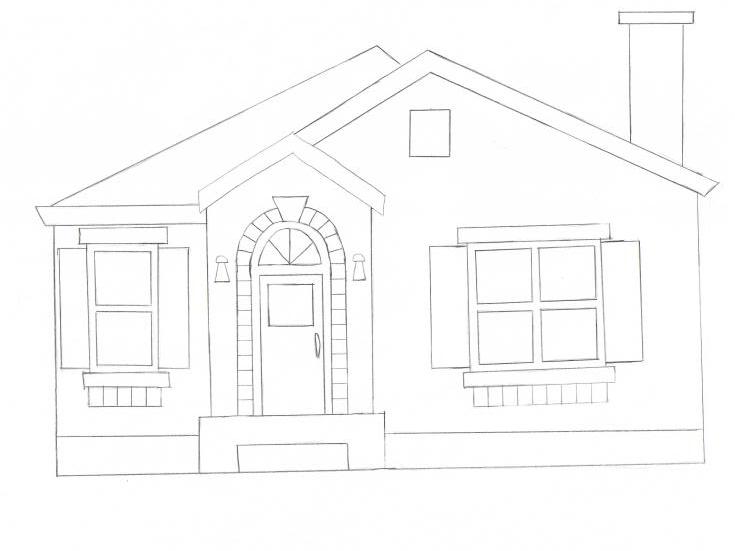 The drawing is available in a download on my resource page. Access to the page is for my newsletter subscribers, so sign up today to get this and many other nice treats.
Once you have a house drawing, you need to choose materials and colours. Then you can get stitching!
The Relaxed option is done with a simple backstitch. It is quick to do and looks great. it would be fun to try on a patterned fabric.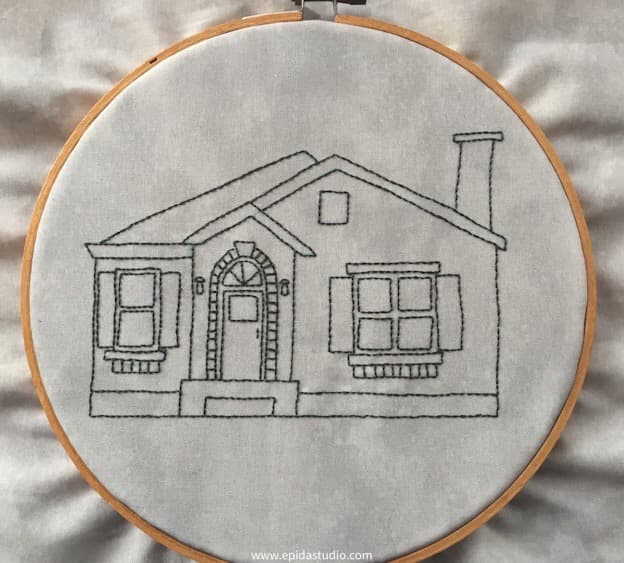 The Intense option is done with a single colour, but many different stitches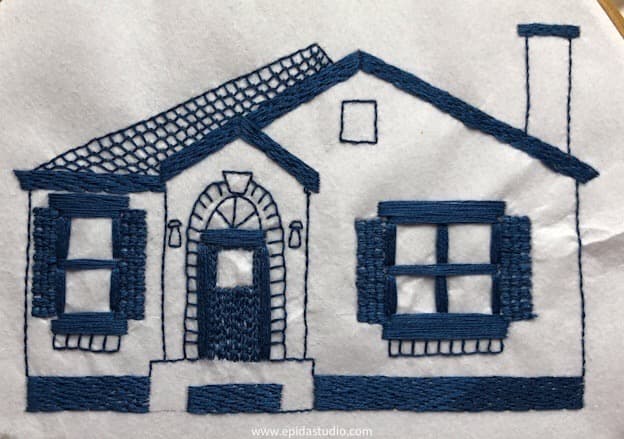 [mailerlite_form form_id=3]
---
---
---