The options for doing this embroidery are endless. You are welcome to copy mine, or you can try your own ideas for a one-of-a-kind piece.
I chose basic cotton fabric and embroidery floss for my projects. This is recommended for ease of use and economy.
Fabric
Any quilting cotton will work fine, but try to find something that feels a bit heavy in your hand. If it is very lightweight, you might have trouble with pulling and the stitches might show through from the back.
If you want to go all out on the insane version, you will probably want a heavier weight cotton or add a stabilizer to help support the stitching. (Stabilizer can also be used to transfer the design, so if you are curious, be sure to follow along in this series.)
If in doubt, stick to a solid colour to let your embroidery be the focus. But once you've done a few pieces, try being more adventurous.
A local store will have staff that can help you make decisions, but if that isn't available, there are lots of online options.
As an Amazon Associate I earn from qualifying purchases. Thank you for your support.

Thread
Embroidery floss is a wonderful thread choice because it is available in many colours, and can easily make different line thicknesses.
If you are using a brand that you haven't used before, check that the colour won't run in water. It is very disappointing to finish a project and have the colours run all over the background.
It is usually best to avoid "bargain" floss. Colours run and they knot and break easily. The small difference in price isn't worth the frustration.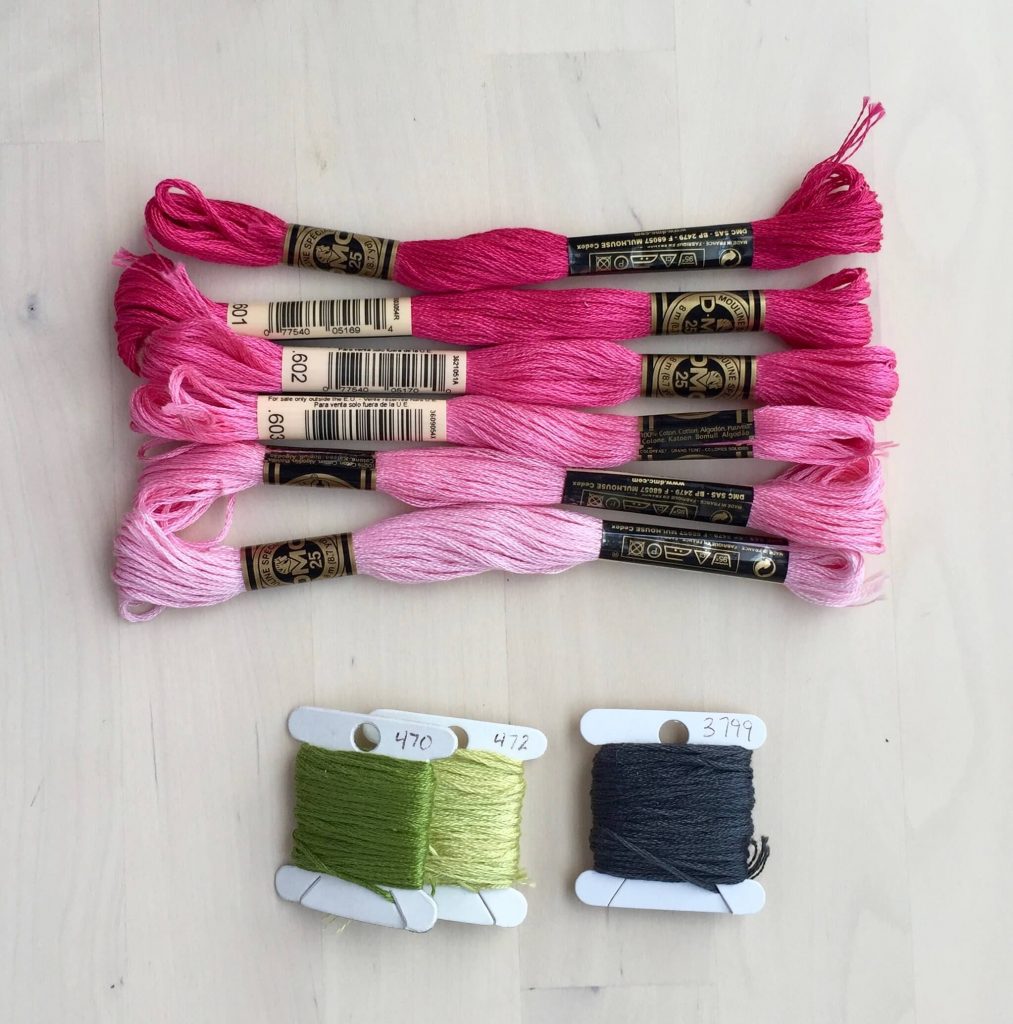 As well as fabric and thread, you will need the basic hand embroidery tools.
Hoop
A hoop or frame will help keep the fabric flat while you are stitching. This ensures that your stitches have good tension and there are no puckers in the finished piece.
This is not a large piece, so you should be able to find a hoop large enough to contain the whole design. That is easier than trying to move around a small hoop. Just be sure not to leave the fabric in the hoop for weeks at a time, or it will mark the fabric.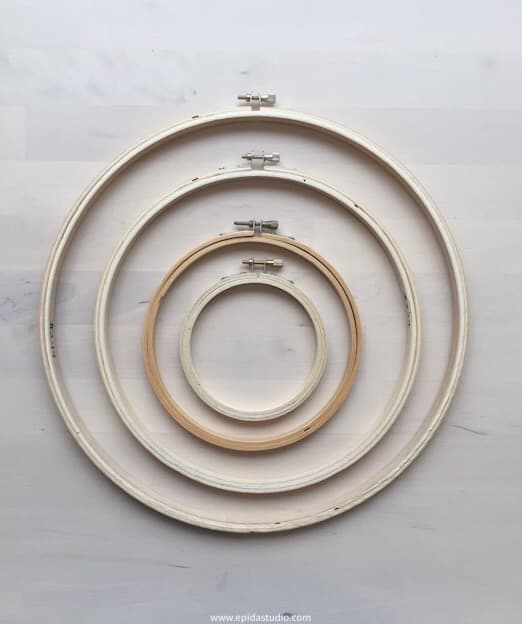 Needle
Use a small crewel needle. This type of needle has a sharp tip and a long eye.
The size of the needle should be large enough for the thickness of thread you are using, but not too large or it will leave holes in your piece.
For 2-3 strands of embroidery floss a #7 is a good size.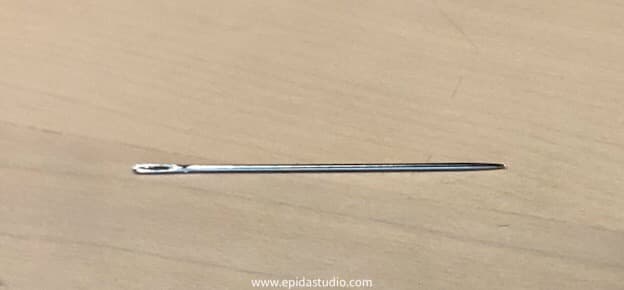 Scissors
Every embroiderer should have a small, sharp pair of scissors for snipping threads. Treat them well and they will last a lifetime. (Hide them from your kids!)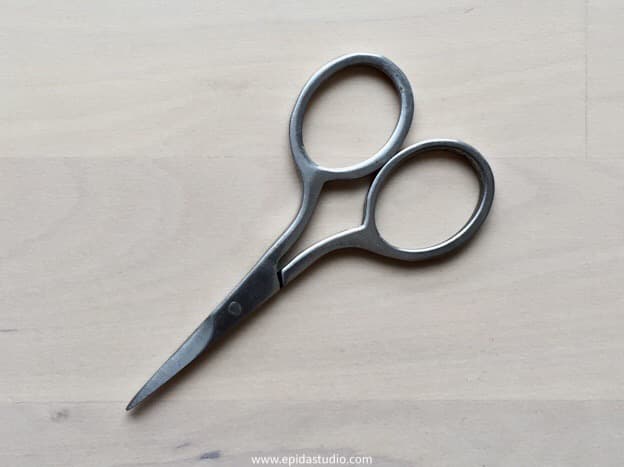 Once you have gathered all your supplies, you might want a special bag or box to keep it all together.
For my embroidered houses, I am using the following:
Relaxed
light grey cotton with dark grey floss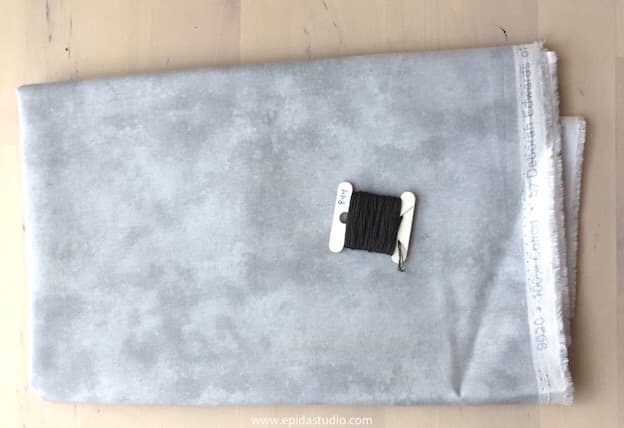 Intense
white cotton with dark blue floss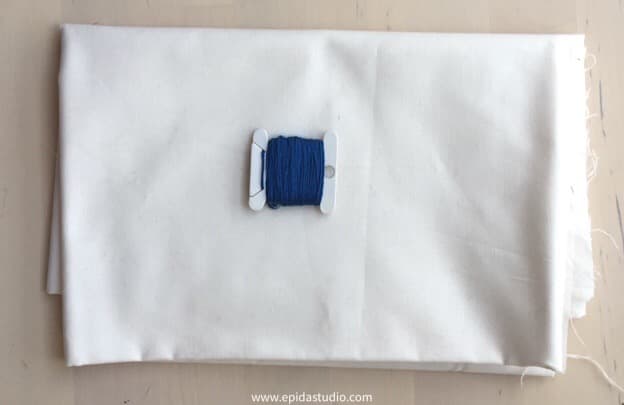 Insane
light blue "cloud" fabric with a variety of floss colours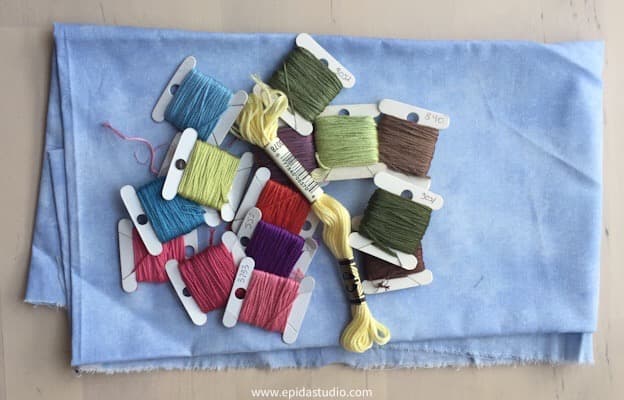 Decide what you want and get ready to start!
If you missed the introduction to the House Embroidery Series, check it out HERE.
[mailerlite_form form_id=3]
---
---
---