For the border of the freestyle embroidery project, I used herringbone stitch and yellow floss. I wanted to use the stitch because it is fun, but I couldn't figure out a flower to do with it. Having some yellow in the border gives the impression of the sun shining in the sky.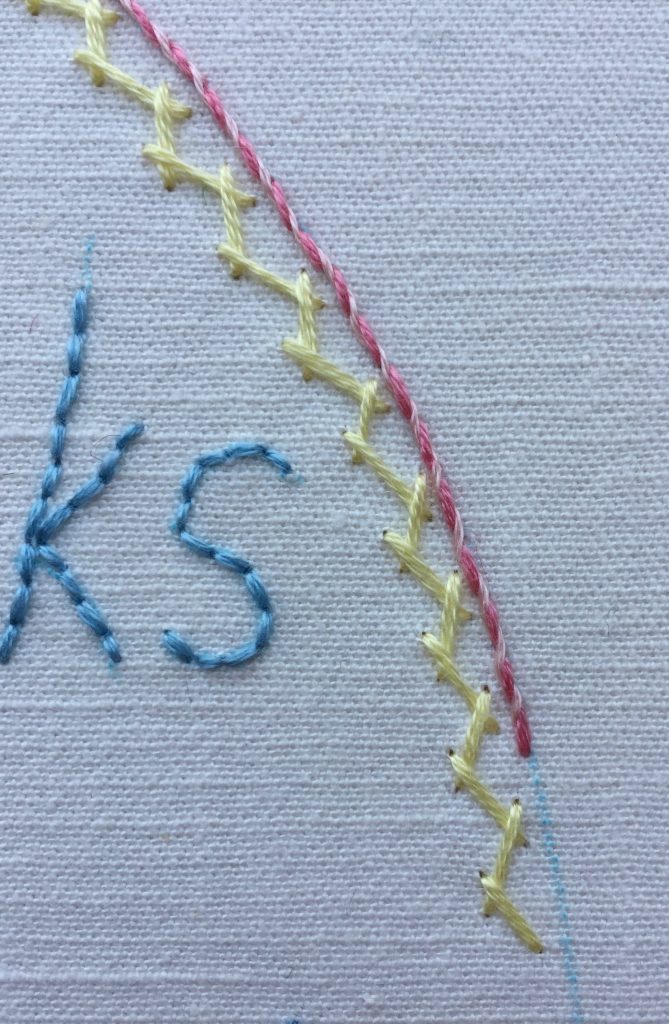 Part of the border is made of wrapped running stitch right along the drawn circle. I put the line of yellow herringbone just inside it, and made it a bit longer, so it doesn't line up exactly with the pink border line. I used three strand of floss.
When all the stitching is done, a quick spritz of water will erase the circle line. Here it is!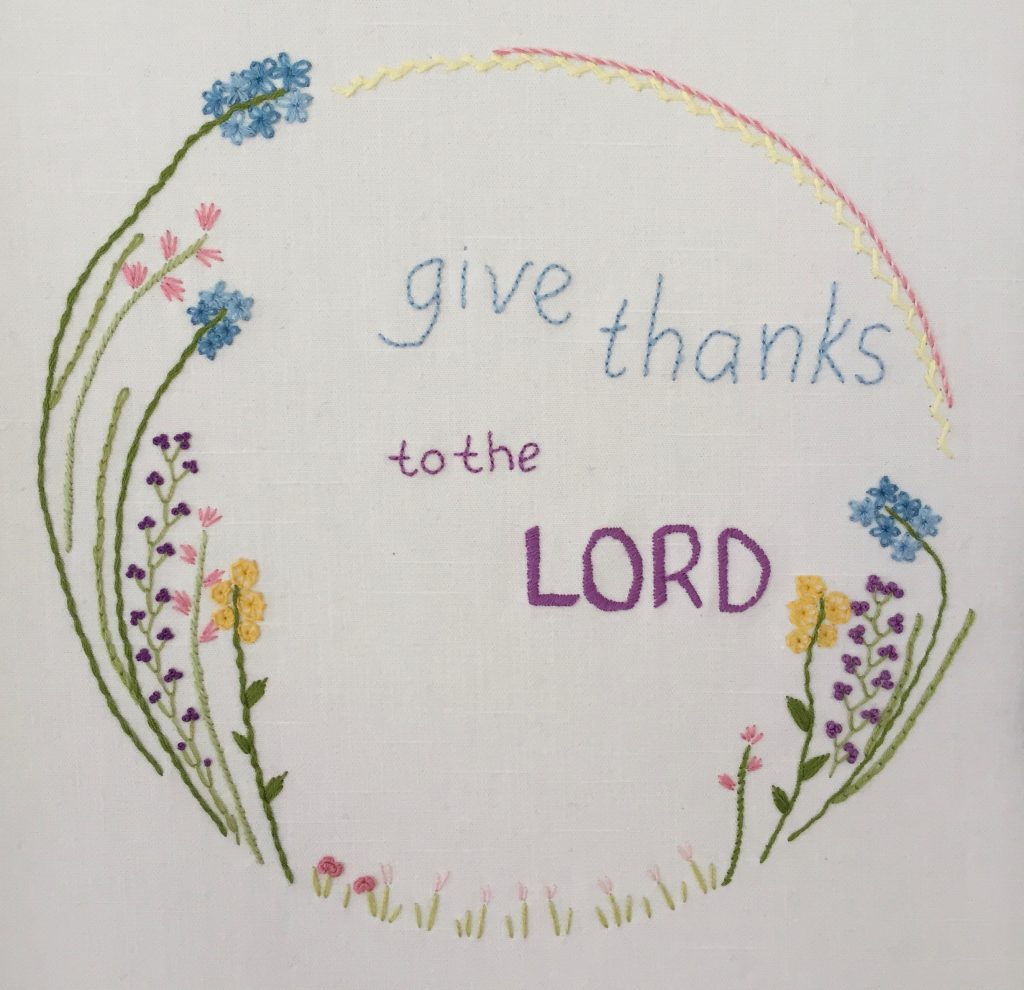 The beauty of freestyle embroidery is that if you think there's a hole, just put something there. It's like doodling – just relax, go with it and have fun.
To see the whole Freestyle Embroidery Project from start to finish, click HERE.
[mailerlite_form form_id=3]
---
---