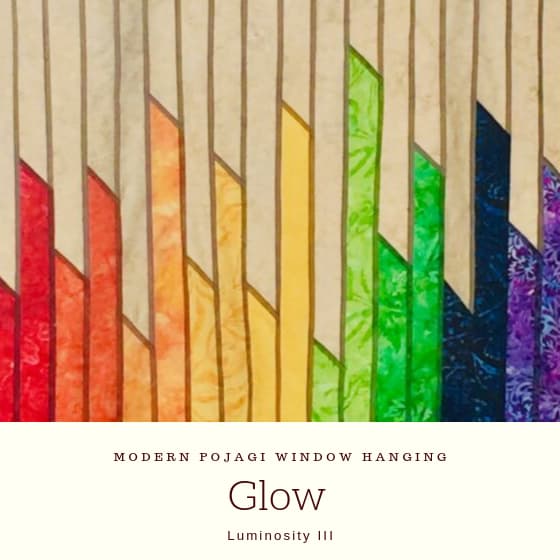 This fabric window hanging glows like stained glass when hanging in the sun. It is made with batik fabric stitched together with the modern pojagi style seam technique.
The pattern for this piece is available from my shop or at Etsy. It includes clear directions for all the techniques involved in making this window hanging with lots of diagrams and pictures.
Modern pojagi does not involve any precision cutting or piecing, but this pattern uses a simple "loop and snip" technique to make the rows. There is no special equipment required.

The pattern sample uses a rainbow gradient of colours, but you can use any colour combination you like. Try ten different colours or use only one!
---
If you've never tried modern pojagi before, this project has a little challenge with the diagonal seams, but a confident beginner can handle it. If you need to warm up first, the companion pieces "Gleam" and "Glimmer" are excellent even for nervous beginners.
---