With my wildflower theme, obviously the flowers are going to be a big part of the embroidery. They will add the most colour and interest to the design. I do not have a green thumb at all, and I am not an expert on flowers, so I am not attempting to embroider realistic-looking flowers. I do not have names for these – they are just thread doodles of imaginary flowers.
The first flower is a simple straight stitch. I am using this in clusters along the stem stitches at the side to make tall flowers and with the tiny stems at the bottom to make small flowers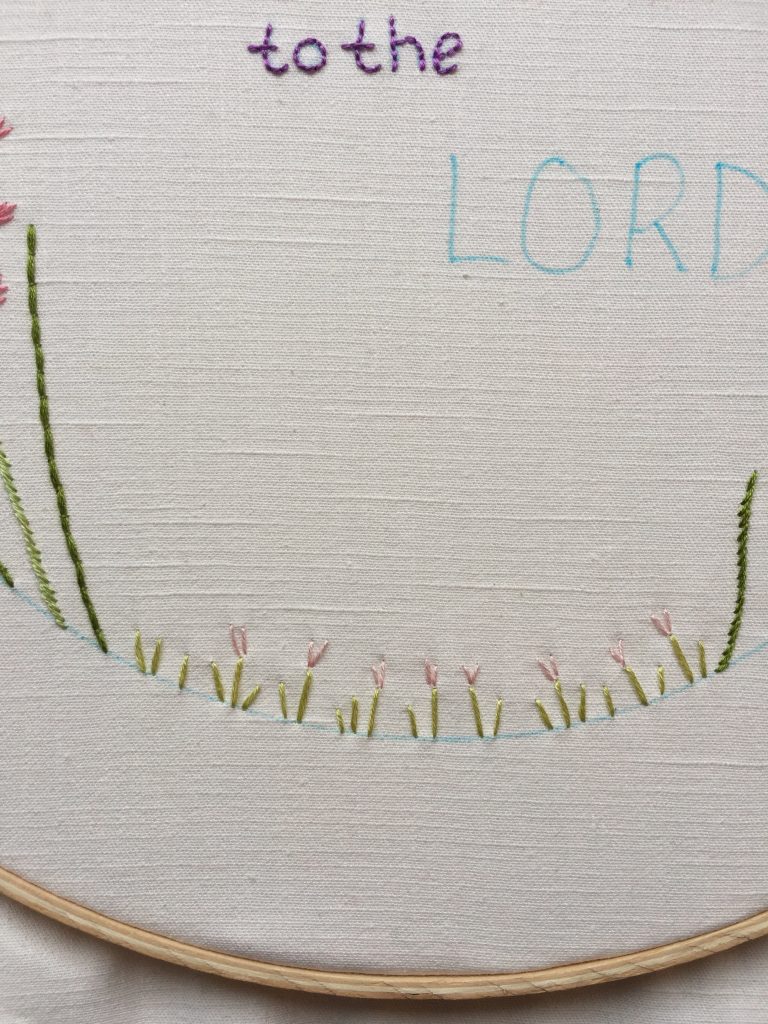 Stem stitches can also be used in lots of other ways to make flowers. I didn't use them as petals coming out from a centre to make round flowers, but that is an obvious option. They can be combined with other stitches for lots of different looks.
You can follow the progress of my freestyle embroidery project HERE.
[mailerlite_form form_id=3]
---
---