Freestyle embroidery can be finished in many different ways.  If it's done on clothing, table linens or other finished items, there's nothing to do.  If you have a piece on fabric, you can make it into a pillow or a bag.  I chose to frame my piece.
Some people get needlework professionally framed.  I have done that for pieces that take a lot of time and effort.  Since this was a quick, easy project, I didn't make that investment. The inexpensive frame matched the size of the embroidery, and I folded the fabric around a piece of cardboard, centring the embroidery.  I secured it with masking tape.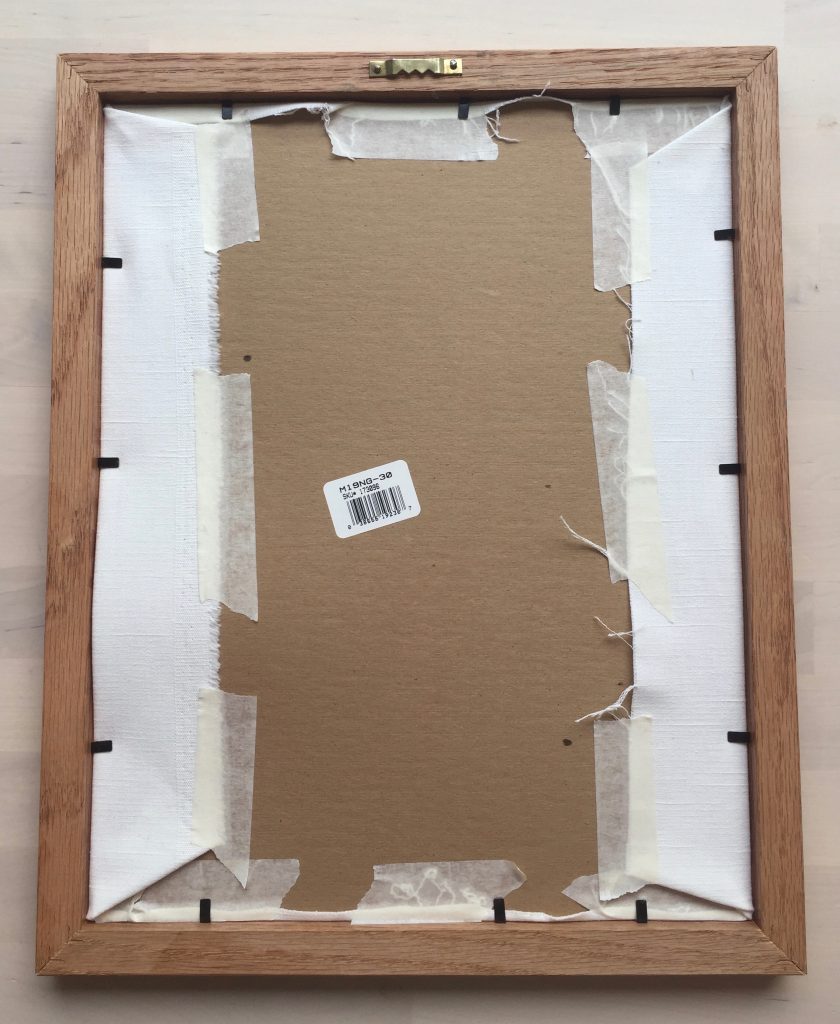 It's not acid free, and it probably won't last 20 years, but I'm okay with that.  I didn't make this to be a family heirloom, but to add a bit of colour to my bathroom.  It didn't make sense for me to pay a lot of money for framing.
When doing freestyle embroidery, anything goes, even in finishing.  It could be a work of art to hang in a museum, or it could be a couple of flowers on a tea towel to make you smile while you wash dishes.  It's all good.
If you want to go back and see the progress of the project from the beginning, check it out HERE.
[mailerlite_form form_id=3]
---
---