Feather stitch is one of those stitches that almost has built in leaves. In the freestyle embroidery project, I used the feather stitch as a long stem with many branches and clusters of French knots as flowers, but the green gives the impression of leaves, even though there aren't any leaves stitched.
If a feather stitch had no flowers, it could look like a vine with many small leaves. I made my stitches balanced with one to the right and then one to the left, but you can do what you want to fit the space you have.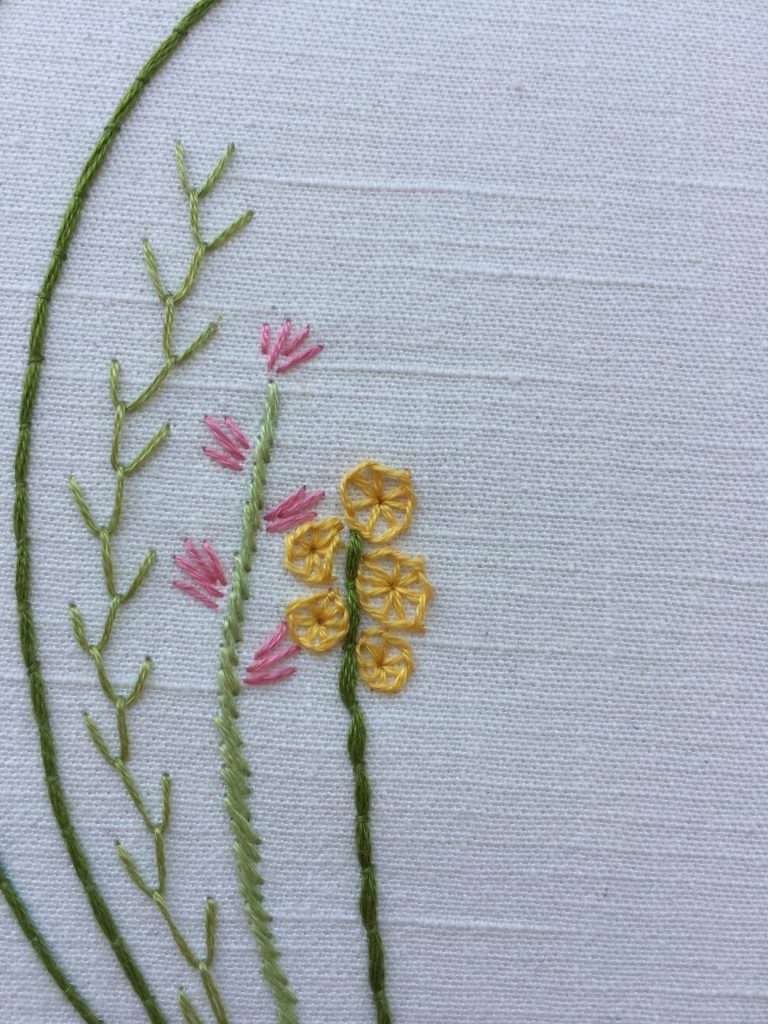 For a tutorial on how to stitch the feather stitch click HERE. For more of the freestyle embroidery project, click HERE.
---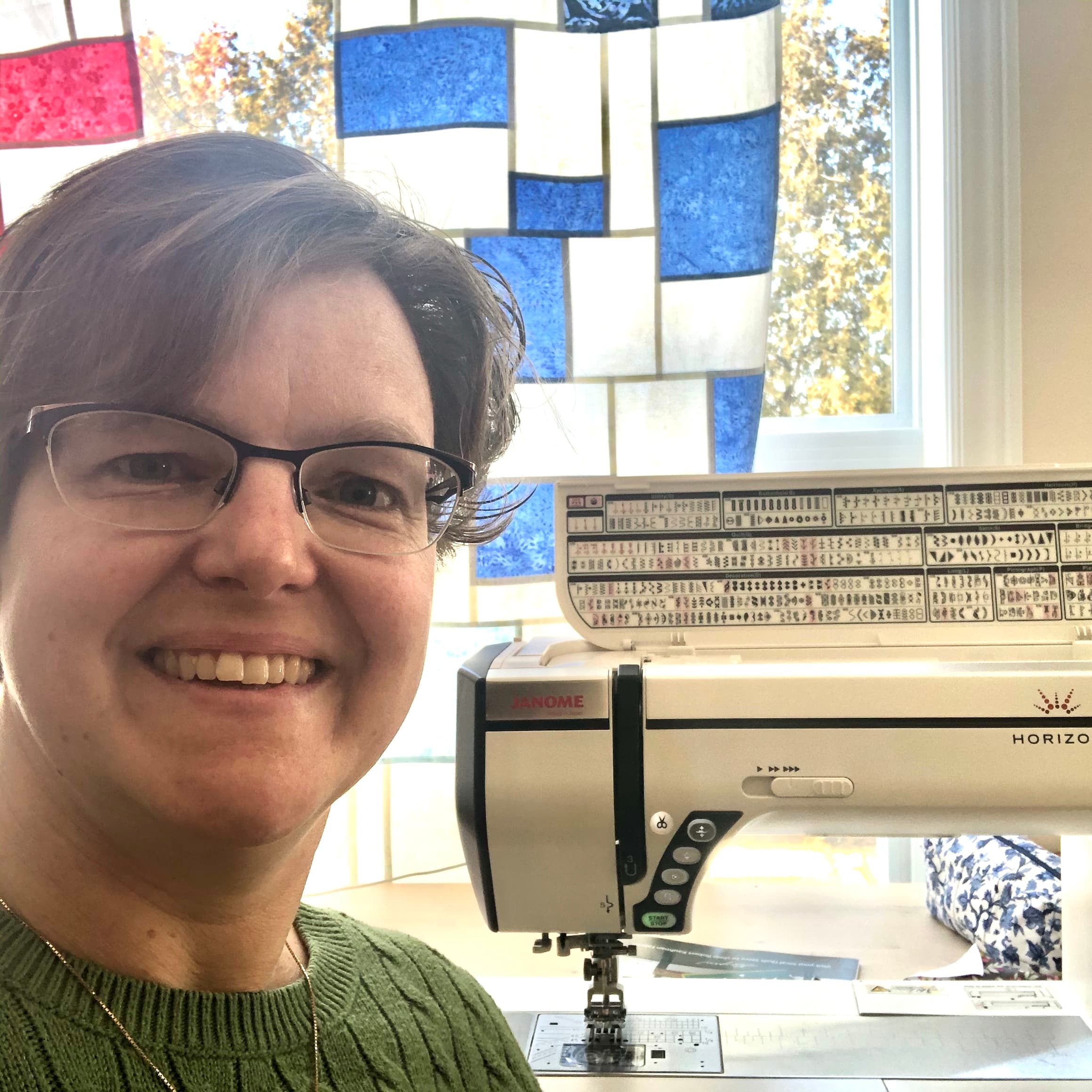 Elizabeth DeCroos
designer, teacher, speaker
Elizabeth enjoys doing all types of sewing and needlework and teaching others new techniques. For more information or to have her speak to your group click HERE.