Feather stitch is one of those stitches that almost has built in leaves. In the freestyle embroidery project, I used the feather stitch as a long stem with many branches and clusters of French knots as flowers, but the green gives the impression of leaves, even though there aren't any leaves stitched.
If a feather stitch had no flowers, it could look like a vine with many small leaves. I made my stitches balanced with one to the right and then one to the left, but you can do what you want to fit the space you have.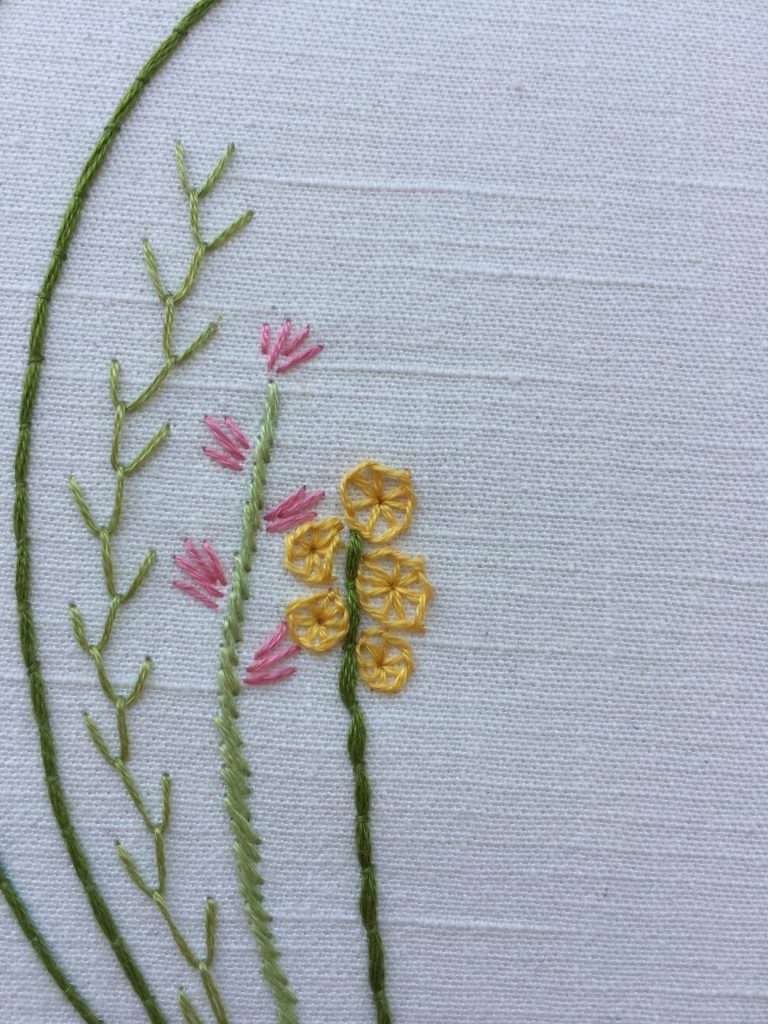 For a tutorial on how to stitch the feather stitch click HERE. For more of the freestyle embroidery project, click HERE.
[mailerlite_form form_id=3]
---
---