Straight stitches are just like the name implies. The needle comes up and then goes down, leaving a straight stitch on the fabric. There are a few different variations of straight stitch, and they look great in this house embroidery piece.
This is the second part of the Intense house embroidery option. The first part is chain stitch on the shutters and the door. Check it out HERE.
If you prefer a simpler version, see the Relaxed embroidery option.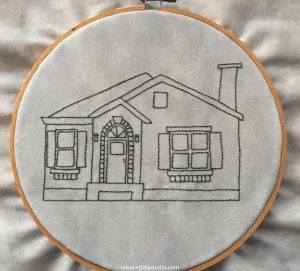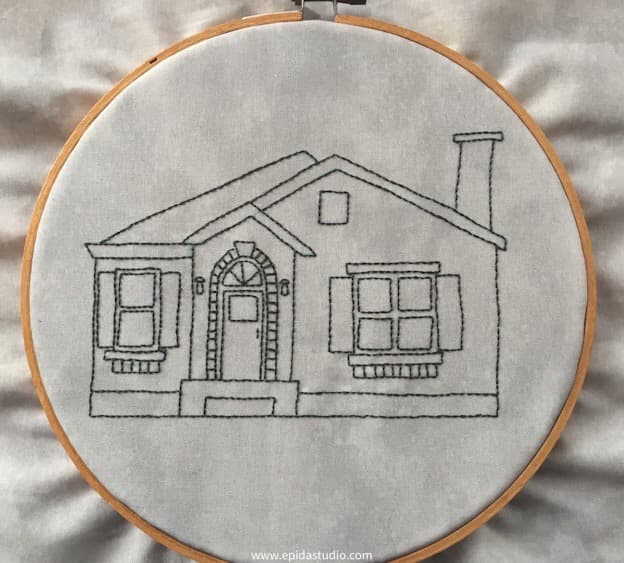 Satin Stitch
One of the most popular variations of straight stitch is called satin stitch. It is made with long straight stitches that lay parallel to each other. Sometimes they are padded, but I didn't use padding in this piece. You can see a tutorial HERE.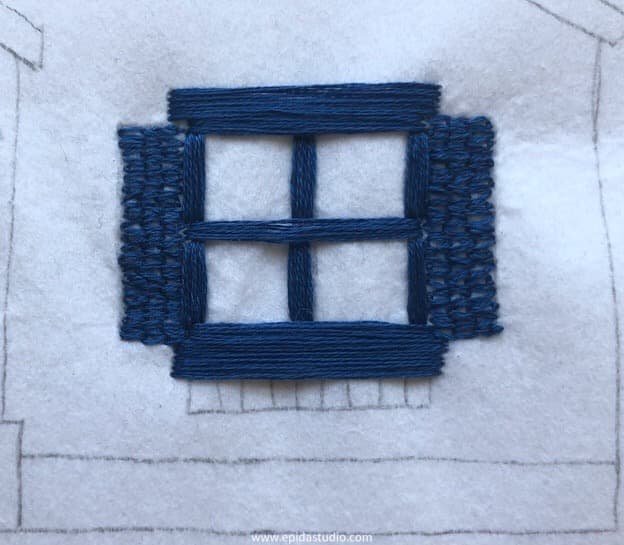 I used satin stitch for the frames of the door and window. They are worked with three strands of embroidery floss.
When stitching satin stitch, it is helpful to strip the floss before stitching. This means that you separate the strands and then place the three together that you will use rather than just pulling the six strands into two pieces.
This will help the strands to lay flat and parallel, and your stitches will look a lot smoother.
Long and short Stitch
Another popular variation of straight stitch is long and short stitch, sometimes called thread painting. This stitch is made by stitching straight stitches of varying lengths.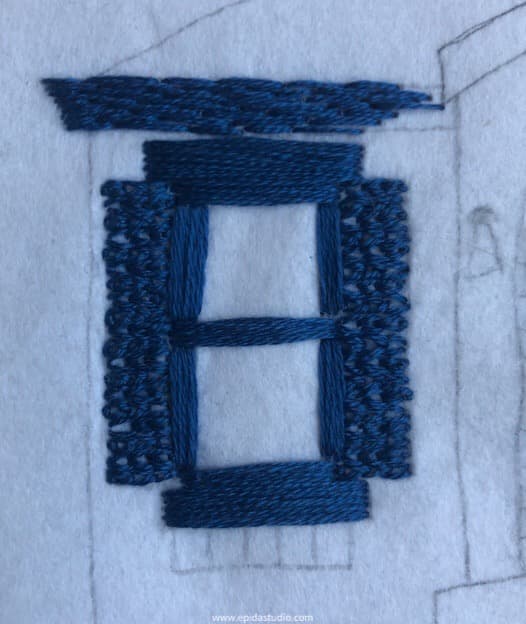 I am using them to stitch the roof frame and the foundation of the house, so all the stitches are parallel. If you are filling a different shape, the stitches will follow the curves of the shape. It is often used to look like fur or feather on animals.
As you are stitching, keep the density of the stitches consistent. If a place looks thin, it is easy to go back and add another stitch.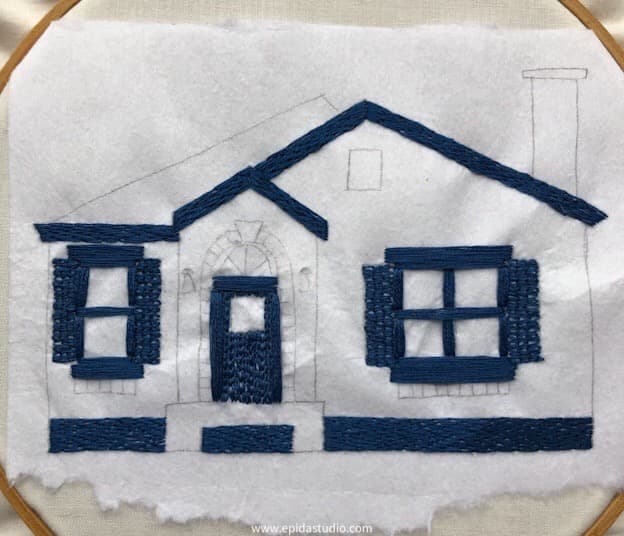 There are many other parts of the picture that could be filled with straight stitches, but I don't want to fill this option totally. I will save that for the Insane stitching option.
If you would like to embroider this house, you can get the picture in in my bonus resources available to newsletter subscribers. Sign up below!
[mailerlite_form form_id=3]
---