Running stitch is usually used for hand sewing things. It is a great utility stitch to hold pieces of fabric together. It is the stitch that is used for hand quilting. Running stitch is often overlooked as a decorative embroidery stitch, but it ca be a great option.
In the house embroidery series, I'm using running stitch as part of the Insane option. This stitching option has lots of different stitches and colours.
It this is too much stitching for you, you might prefer the Relaxed or Intense options:
using running stitch
Running stitch is a basic stitch that brings the needle up and down through the fabric. It can be done with either a stabbing motion or rocking motion. Here is a tutorial if you need one.
In this house embroidery project, running stitch is used in two different places with different effects.
One strand of embroidery floss is used to stitch curtains in the windows.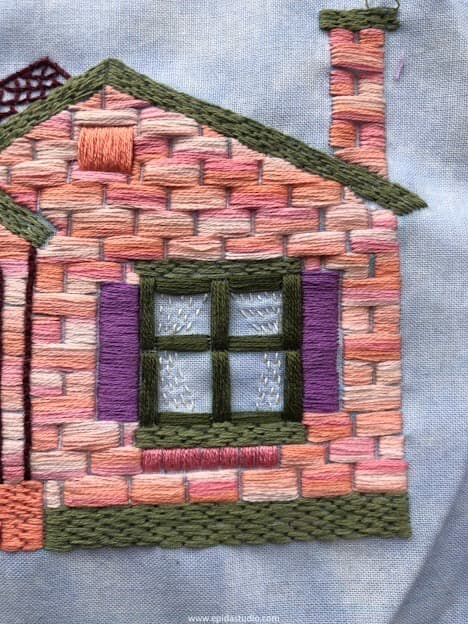 A few lines of stitches with space in between them give the impression of windows.
There is also real depth because they are next to heavy satin stitch trim. It does look like it is inside the house.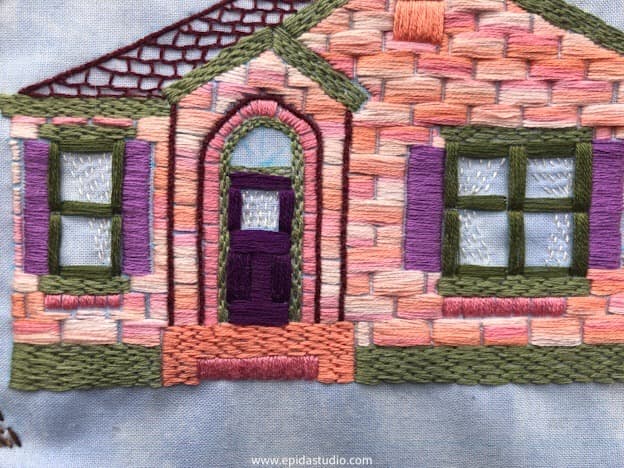 Running stitch was also used for the tree trunk.
To give texture and depth, uses three strands of embroidery floss in four different colours – light to dark brown.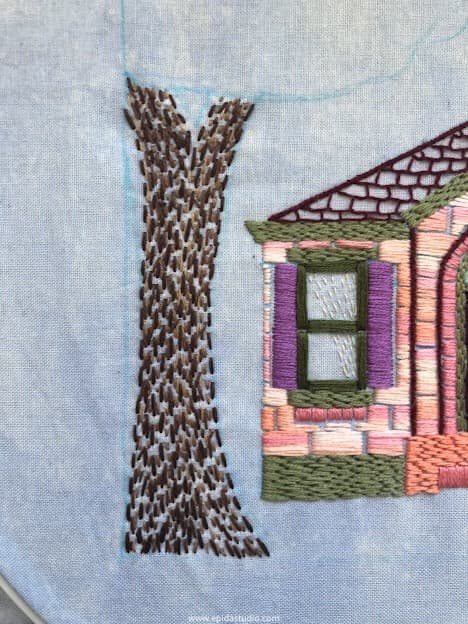 When stitching, vary the length of the stitching as well as the spacing. This is an effective stitch and works up quickly.
There are more things you can use running stitch for. Use your imagination and experiment.
Don't overlook utility stitches as decorative.
If you want to stitch along with this house picture, the design is available in the free resources for newsletter subscribers. Sign up today for access!
[mailerlite_form form_id=3]
---