Herringbone stitch can be used in a few different ways.
In this version of the house embroidery project, it is used as a simple border.
A border like this needs to be marked onto the fabric. Use a water soluble marker to draw an inner and outer border line around the picture. I used a 1/8″ space between the lines, but you could go up to 1/4″ if you want a larger border.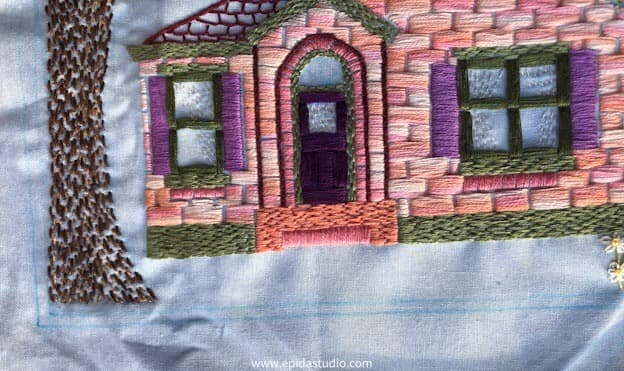 Drawing both lines will keep your spacing consistent. Once it is marked on, it will be quick to stitch up.
I used two strands of embroidery floss and tried to space the stitches so that there was about 1/4″ spacing at the wide ends of the cross.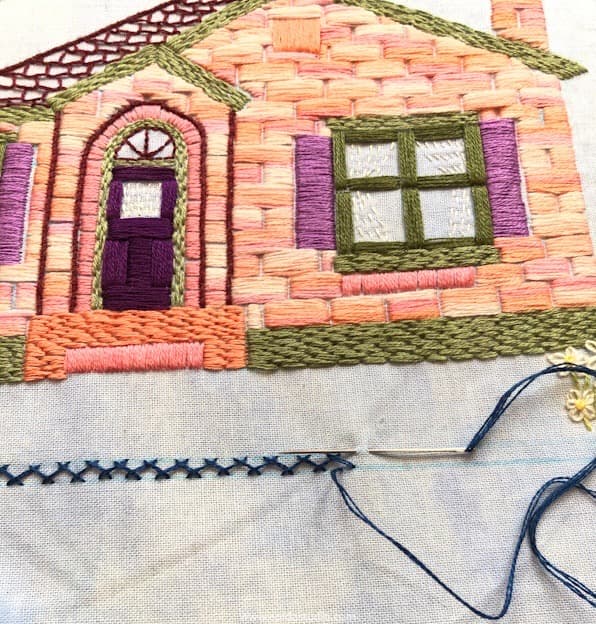 Stitch the border all the way around. the picture.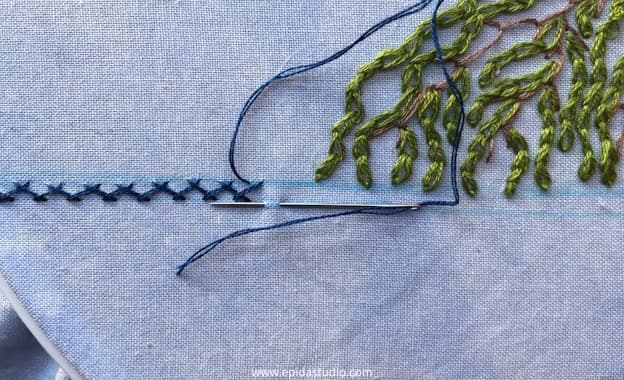 Here is a tutorial for herringbone stitch.
This is the final step of the Insane option of the House Embroidery Project.
Once it is done, you can finish your embroidery as desired. I found the perfect size frame to use.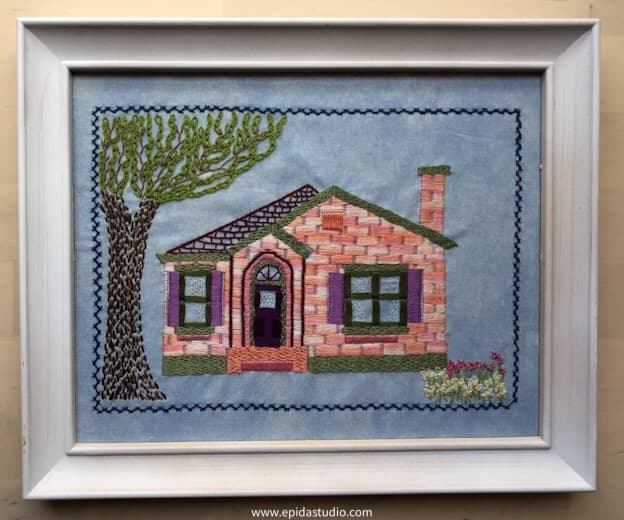 You can stitch along with the entire project here. The design is available for free to newsletter subscribers. Sign up below for access.
If the Insane option is too much, check out these other simpler versions.
Don't forget to tag #epidastudio when you post your embroidery on instagram.
[mailerlite_form form_id=3]
---
---