The second option for embroidering the house picture is Intense. It is still monochromatic, but I am using more stitches. This adds a bit more interest and texture to the piece.
Chain stitch is a nice way to fill in sections when embroidering pictures. In the house embroidery, I am using chain stitch to embroider the shutters and the door. I used two strands of embroidery floss.
You can check out this tutorial for chain stitch.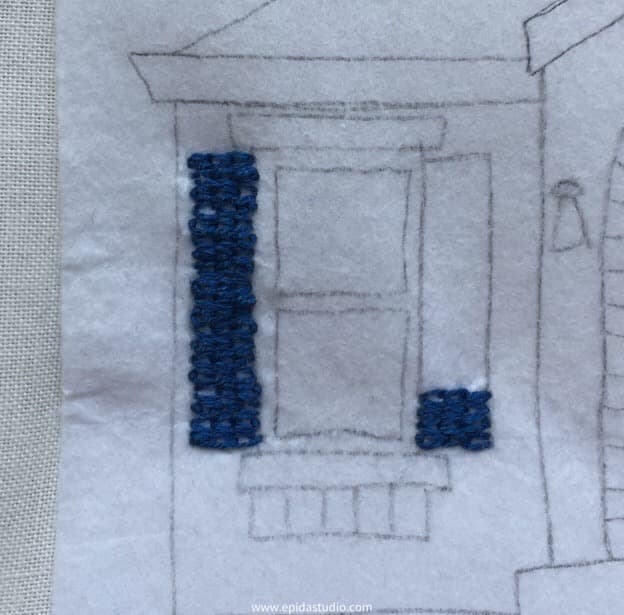 The shutters have three chains across. I worked in a back and forth manner.
They are relatively flat instead of rounded. There is a bit of background peeking through the stitches but not very much. If you want a more open look, you can make the chains more open.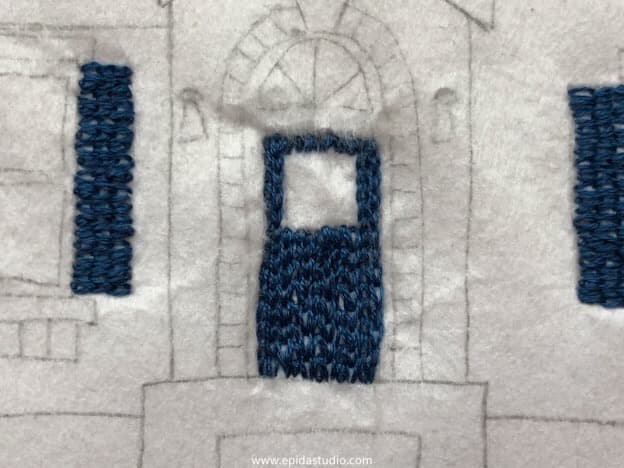 The door is worked in chain stitch in up and down chains.
If you like, chain stitch can be used to fill in entire pictures. It is a quick way to fill in with colour. The chains mimic colouring lines.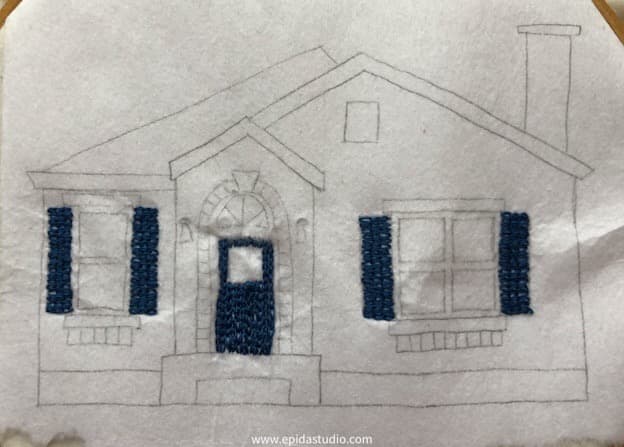 If you want a more simple stitching option, the picture looks nice when done entirely in backstitch. I call this the Relaxed stitching option.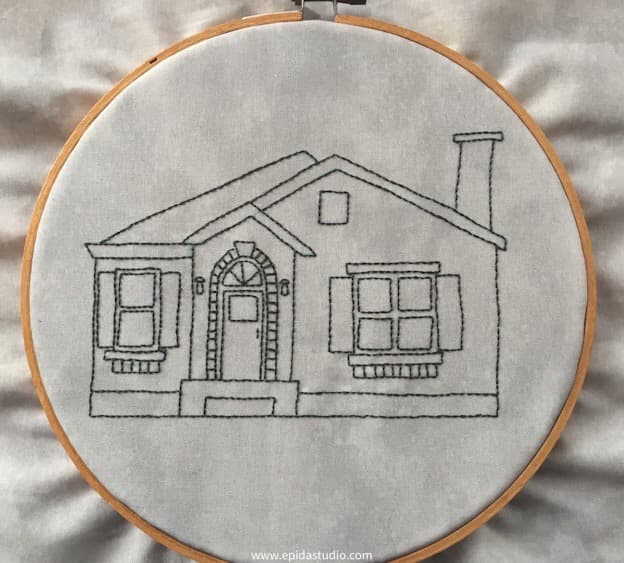 The house picture is available in my subscriber resource library. Sign up for my newsletter below to get access to this and other great bonuses.
[mailerlite_form form_id=3]
---