Pin tucks are a nice way to add texture to sewing and quilting projects. They are basically small, parallel pleats of fabric pressed in the same direction with the piece then treated as a flat piece of fabric.
There are many ways to do them. If you use a double needle or a pin tuck sewing machine foot, they are a breeze.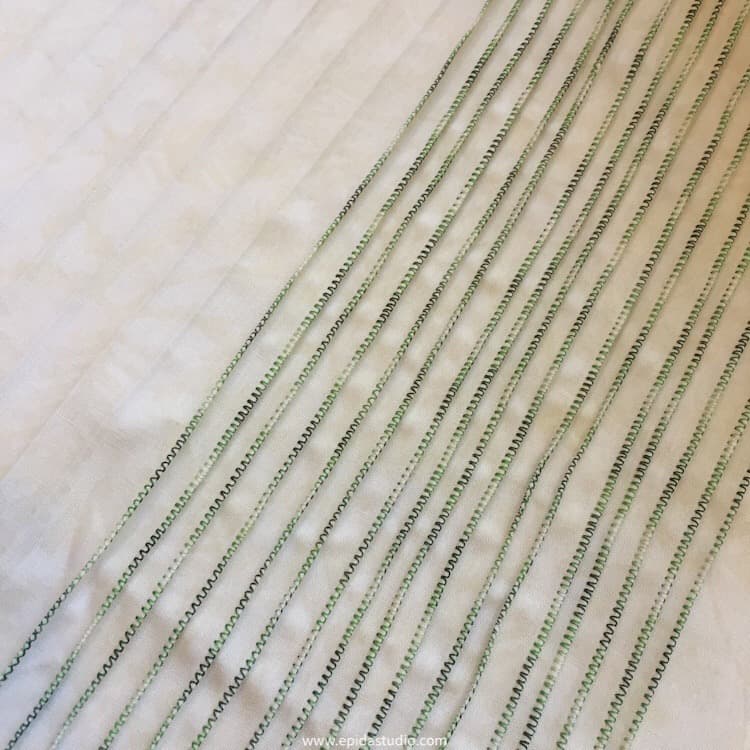 This technique is a variation on a pin tuck that is inspired by a traditional pojagi pinch stitch. It is a little bit fiddly, but the results are worth it.
It adds texture and colour to your piece.
Marking
Begin by marking parallel lines on the back of your base fabric. Don't use a water-soluble marker as the pressing might set the marks permanently. I find pencil is the best.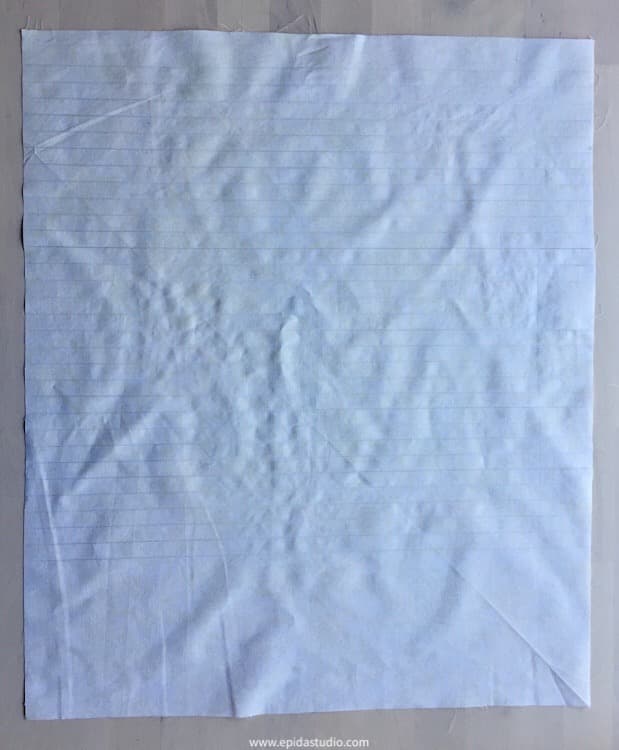 You can experiment with different spacings, but I prefer marking 1/2" apart.
Make the lines parallel to the grain of the fabric. With handstitching, you can make curves or bias lines, but with the sewing machine, that will stretch the fabric significantly. Especially if you have a bunch of parallel lines on the bias.
Pressing
Once the lines are marked, begin at one end and press a crease on each line.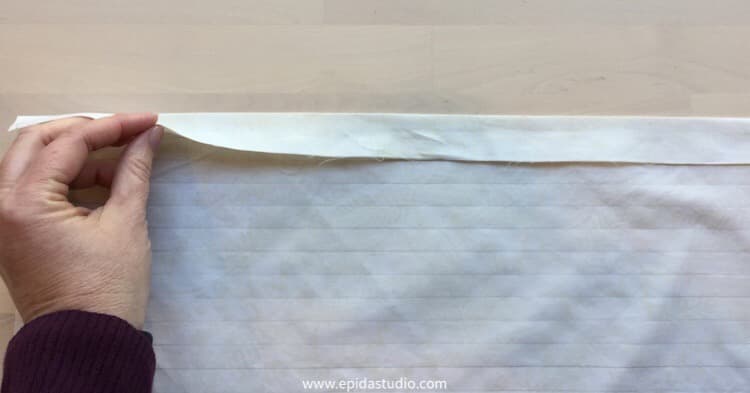 It is helpful to finger press the fold first, and then set with an iron.
Be sure that you are only pressing the very edge of the fold, so that you don't interfere with the creases you have already made.
Press the lines one at a time until al have been creased.
Stitching
After the pressing is finished, the real fun begins. Take the fabric to your sewing machine and stitch along the edge of one of the creases.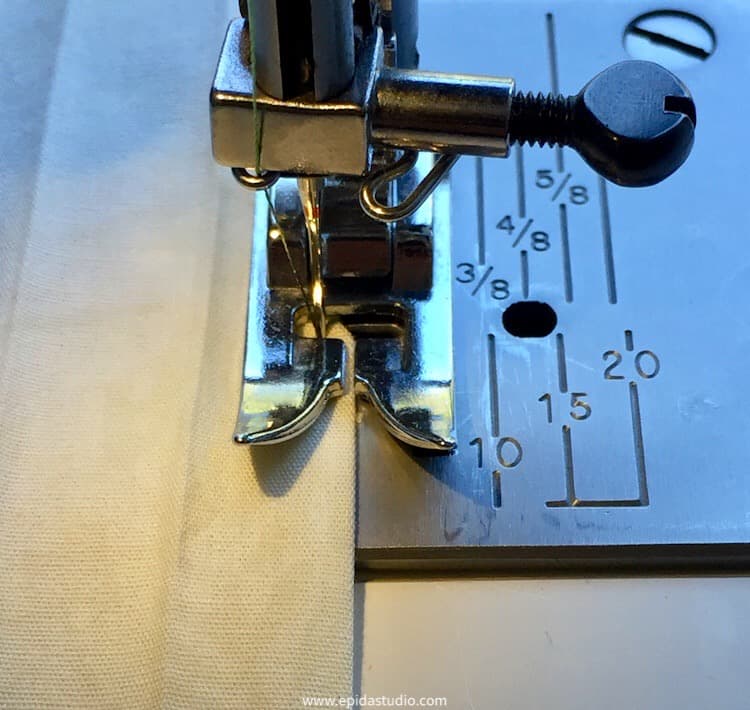 Regular zig zag stitch is fine, but you can experiment with other decorative stitches.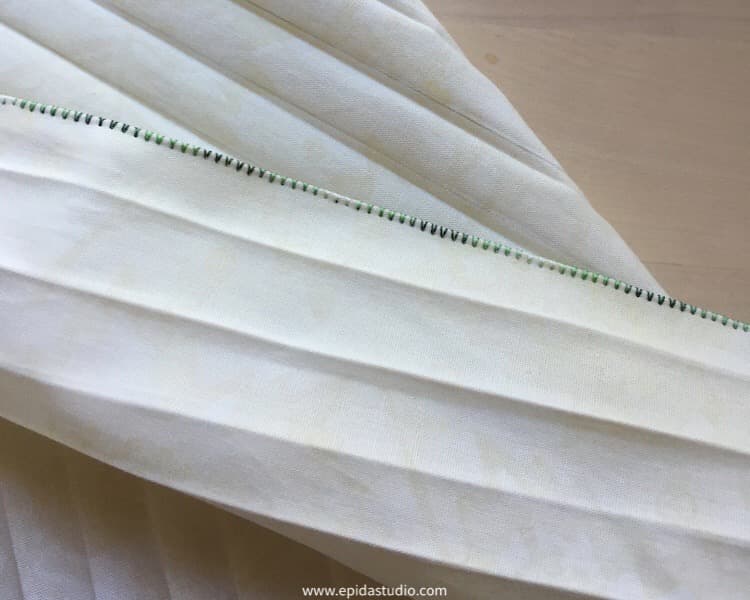 Even stitches that are normally utility stitches, like blind hem or stretch stitch are nice.
Try some samples with different stitch width and length. When you find one that you like, be sure to write it down so you don't forget.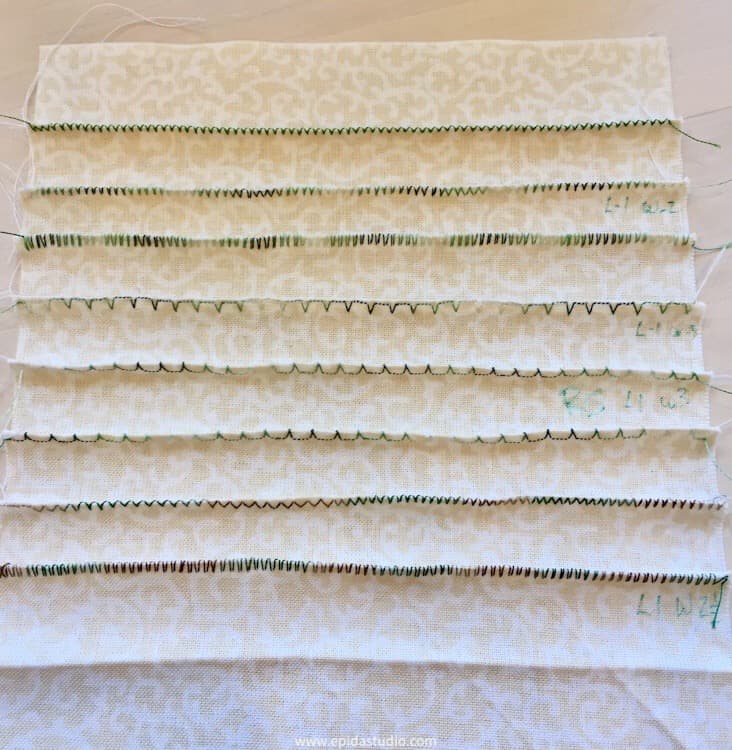 Make a sample with different stitches and label the sample with stitch dimensions so you can recreate them later.
Thread
Contrasting thread colour will make this stand out as a decorative element, but matching thread will add more texture. It's up to you.
It is really fun to use variegated thread.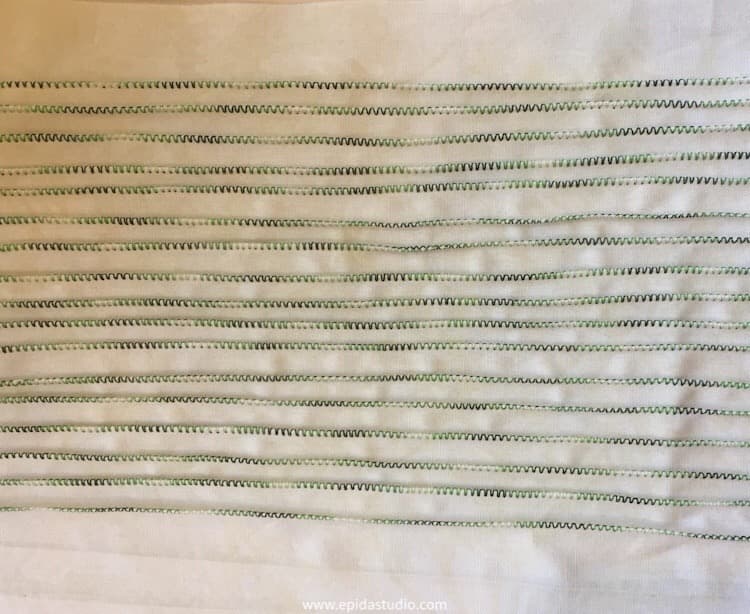 Be sure to use a matching thread in the bobbin, since the tucks will be seen from both sides.
Pressing
When all the pin tucks have been stitched, it is time to press.
On the front, lightly press so that all the pleats lay in the same direction.
On the back, gently pull the fabric so that it lays flat and press well.
Now the decorative pin tucks are complete and you can use this piece as fabric for your next project.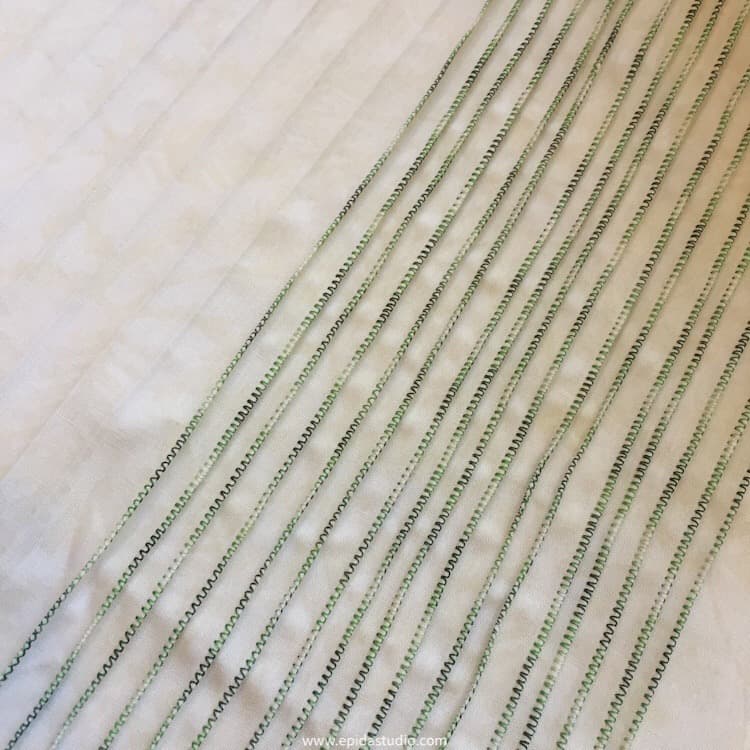 When you are deciding what size fabric to start with, it is always better to go bigger and then trim down to size. Use at least double of the finished size you want – 2-1/2 or 3 times is even better.
You can see this technique used in this pin tuck pillow.
Share your projects #epidastudio
---
---