Chain stitch is very versatile. It can be used as a filler or for lines, and in the freestyle embroidery project, I used it to make some long, skinny leaves.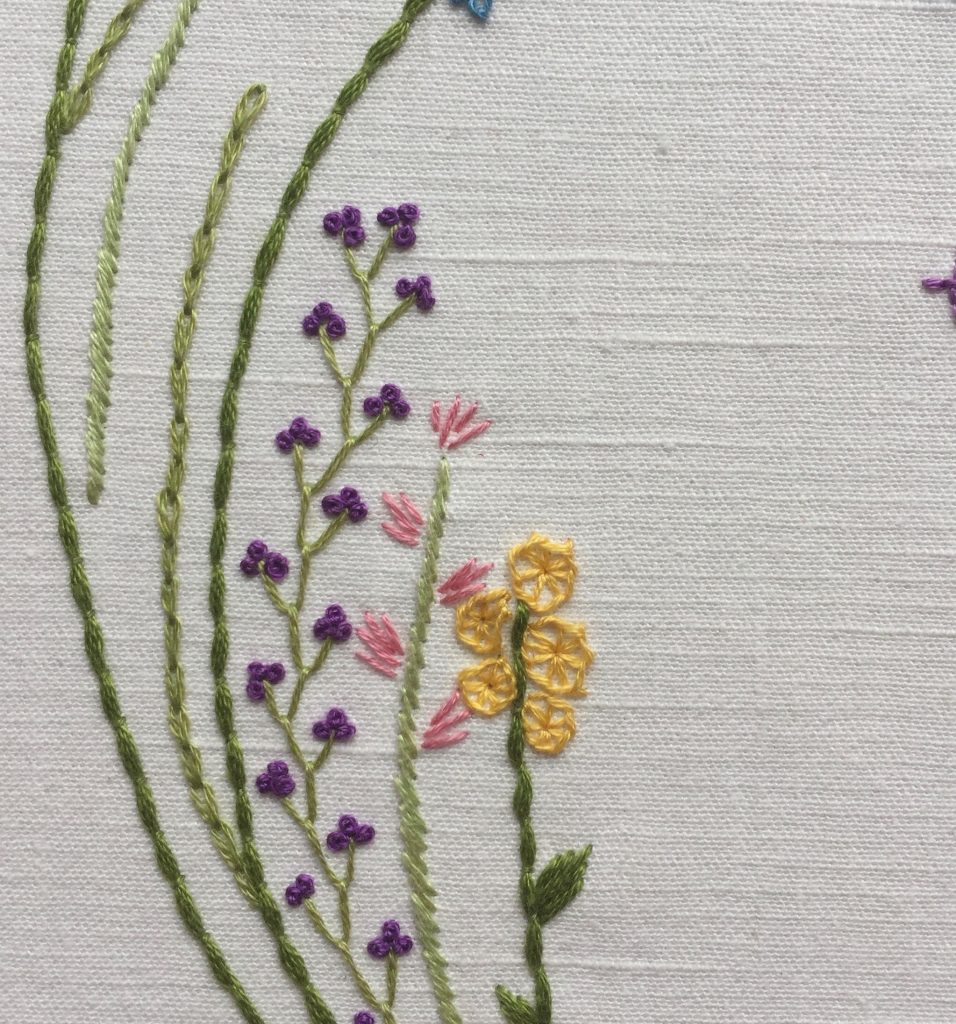 I used two strands of floss and a slightly different shade of green. I started near the bottom of a stem, and just made a line of chain stitch. Like most freestyle embroidery, I didn't draw a line to follow, I just did it by freehand.
For a tutorial on chain stitch, go HERE and for more of the freestyle embroidery project, go HERE.
---

Elizabeth DeCroos
designer, teacher, speaker
Elizabeth enjoys doing all types of sewing and needlework and teaching others new techniques. For more information or to have her speak to your group click HERE.