Bullion stitches can be used to make many different shapes of flowers. Curved bullions, circling a centre and slightly overlapping make beautiful roses. For my freestyle embroidery project, I kept my bullion stitch flower simple – one in the middle and one on each side.
I put these flowers on the tiny stems along the bottom with the straight stitch flowers. I only put a few, since they are a bit more formal of a look than what I was going for.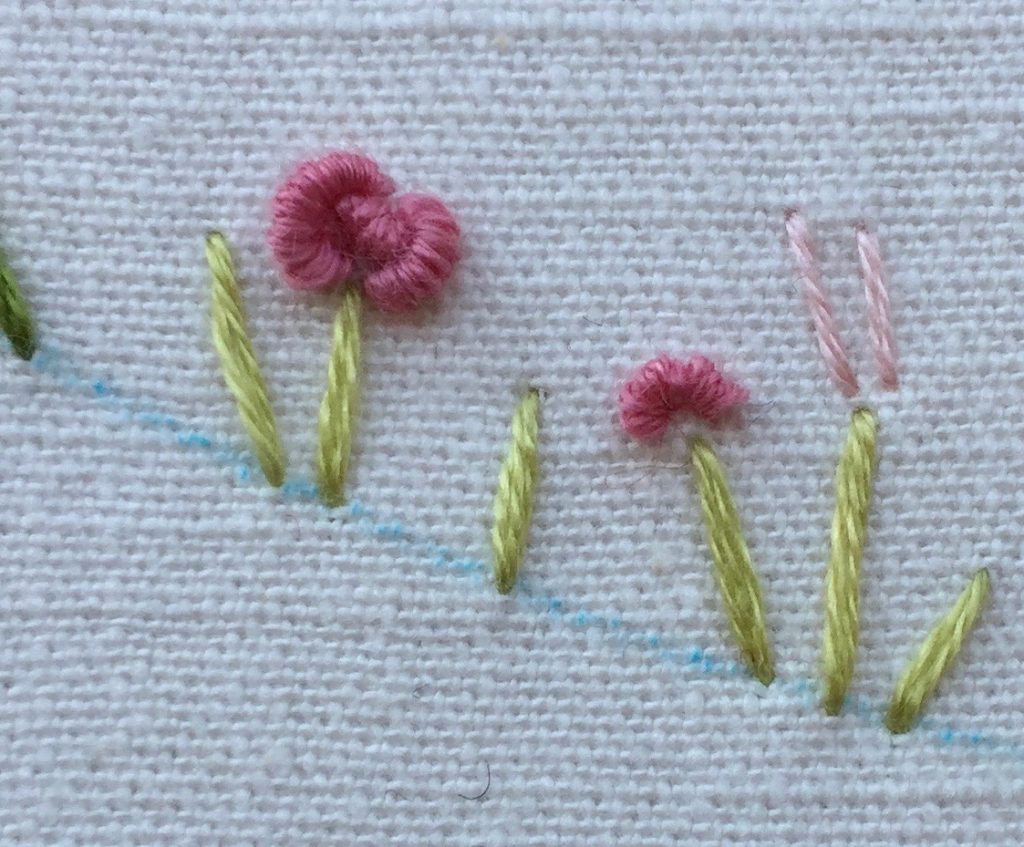 I used two strands of floss in a dark pink. The number of wraps weren't counted, I just went based on feel for how much space there was. As you can see, a single bullion over a short stem makes a nice flower too.
You can see more of the Freestyle Embroidery Project HERE and a tutorial for bullion stitch HERE.
[mailerlite_form form_id=3]
---
---