If you need a last-minute gift, this patchwork scarf is a perfect solution. It is quick and easy and can be made in whatever colour scheme you like.
Supplies
This project works well with reversible fabric so that the scarf will not have a clear right or wrong side. I recommend rayon batik because it has a nice weight and drape. Another great option is lawn. Lightweight silk is okay if you are confident stitching long straight seams with it. If you are just playing, it could be an expensive experiment, so I would try something smaller first.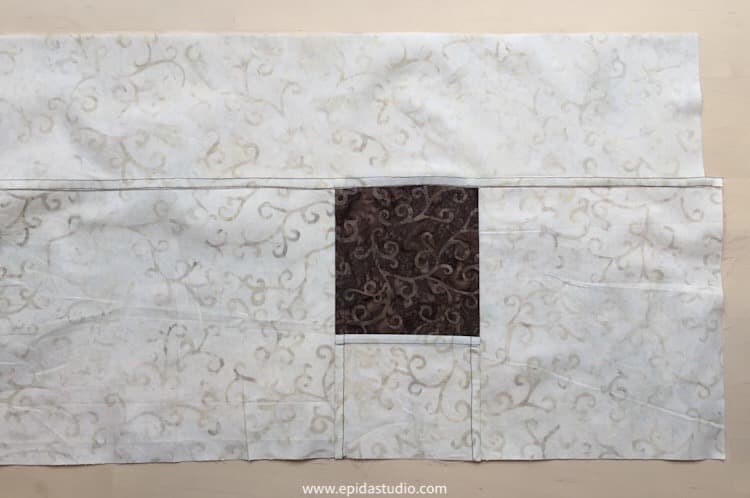 Fabric
Main colour – 20" WOF (width of fabric)
Thread
Use any normal sewing thread. Traditionally a contrasting colour is used in poajgi. The stitching is part of the design. You can use a neutral colour, match the accent colour or use a third colour. Any option will look great.
Assembly
Cutting
From the main colour fabric, cut one 9" strip and two 5" strips.
From these strips, cut the following pieces:
A – 9″ x 28″
B – 9″ x 8″
C – 5″ x 39″
D – 5″ x 8″
E – 5″ x 7″
F – 5″ x 5″
G – 5″ x 4″
H – 3″ x 13″
From the accent colour, cut the following pieces: (cut so the long side of the shape is parallel to the selvedge)
J – 4″ x 13″
K – 3″ x 13″
L – 7″ x 9″
M – 5″ x 9″
N – 5″ x 6″
O – 5″ x 6″
Layout
Layout the pieces according to the diagram.

Stitch
Join into the small sections using the simple pojagi seam method.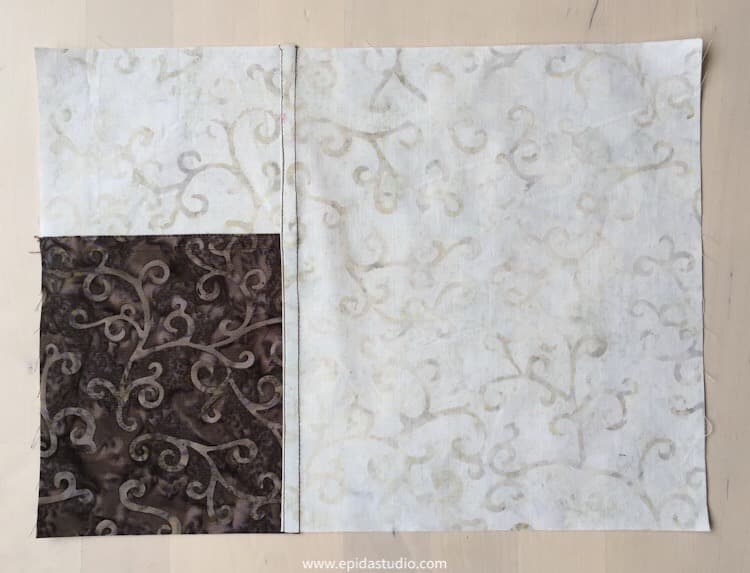 When all the sections are made, join them together using the same seam to make the full scarf. Trim the edges to fit if necessary.
Hem
Fold over the edge 1/4", then another 1/4" and press well. Topstitch to hem.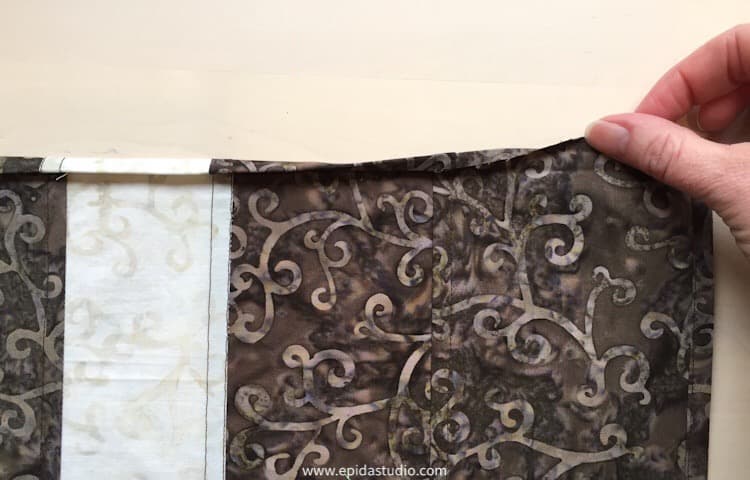 Hem one edge at a time.
You're done!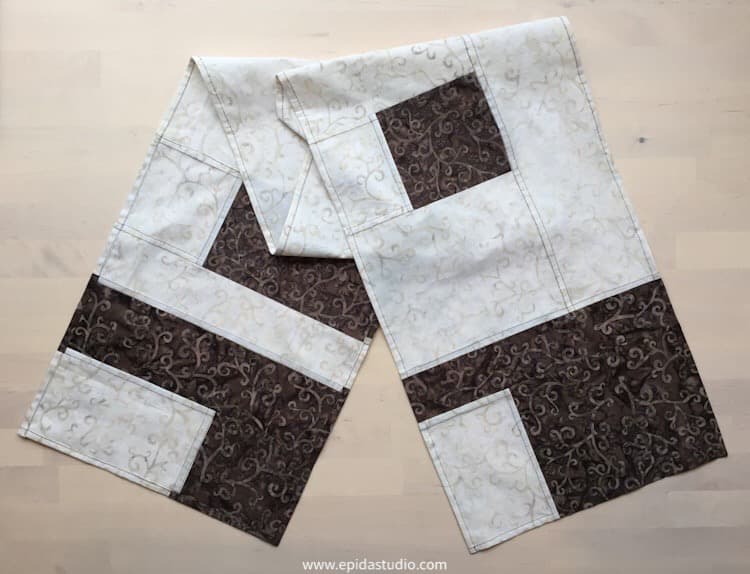 Enjoy wearing this scarf to work or special events. Everyone will wonder how you made it.
Share pictures of your own scarf #epidastudio.
---
---